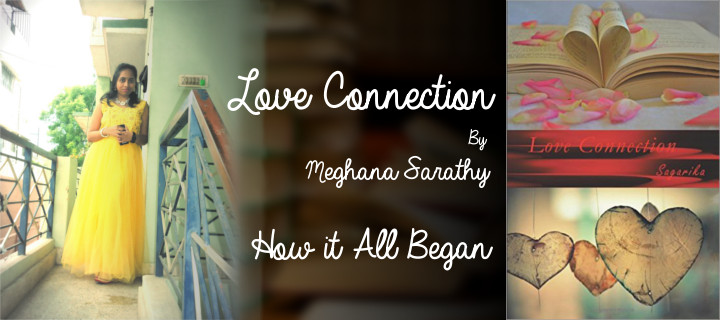 'The Beginning', it's the most intriguing part of a writer's journey. Every writer has a reason, an inspiration, a trigger, an idea that makes them pen their thoughts. One can say without a doubt that each and every of them had a different experience, a desire to express their morbid thoughts  or a need  to spread  their joyous adventures that paved a path to their Beginning.

~ Meghana Sarathy
Meghana Sarathy, who writes under pen name Sagarika, was born and brought up in Bangalore. She has completed her Engineering in Telecommunication from BMS College Of Engineering and currently working in Fidelity Investments.
She has always been a very focused and determined person, aiming for the top and has been a rank holder in College and a topper in Engineering. Though She loved what she was studying and did aspire to get a well-paid job as per degree, that wasn't her true passion.
She knew back from a young age that she is actually a very creative person. She used to write short stories, read every book that she came across and  just let her vivid imagination fly. It used to be her favourite past time.
Debut Novel : Love Connection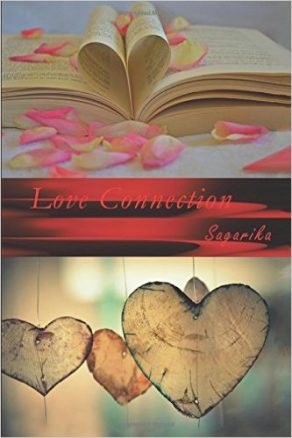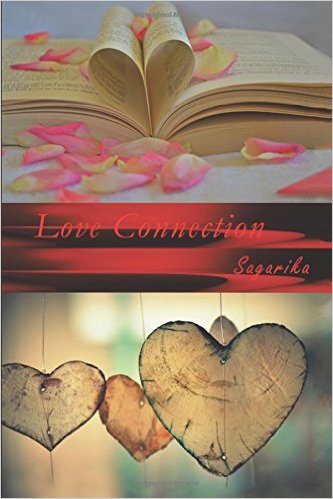 Love Connection is a New Adult Romance. To be precise it is a love triangle of sorts with lot of unexpected twists. It mainly revolves around four characters that is, Jennifer, Linden,Brandon and Rosie and is set in San Francisco, USA. The characters are flawed in their nature and the story though quite unique will prove to be an exciting and fast paced read.
We had a candid conversation with Meghana Sarathy, author of Love Connection series. 
When did you realised that you've a writer in you?
Back when I was in my tenth grade, I started writing a drama kind of script for my own DBZ movie. DBZ is my fav anime, and I had come up with a very good story line. Then I realized how much i truly enjoyed writing. After that I started segregating books according to my interests. After some introspection, I came to the conclusion that I loved the field of production and script writing where just creativity speaks and my mind was already on a roll. Since I had already chosen Engineering, i decided to do justice to it. But that didn't stop me from reading. Whenever i found free time, i spent it reading New Adult romance and psychological thrillers.
I grew to love those two genres. When I developed a good grip over the writing style in a novel, I started to write. I had already thought of a beautiful and complex love story that was begging to be penned down. Though I had a hectic schedule in college, i always made time to write and my first book was written in three months. i didn't stop to think about publishing then.
How did You set off the journey?
For me, though, the beginning was the most beautiful part. I didn't write because I wanted to become a best-selling author, nor did I write to mint some extra money. In fact, when I started to write, I had no intentions of getting it published. All those thoughts and dreams were far down the lane. I wrote only because I wanted to put my crazy mind to some rest. I have always been a very creative person and I reached a point where ideas were clawing at my head, begging for a release. These ideas were mostly feelings that were set loose in the vacant spaces of my mind. I wanted to give shape to these feelings and weave a story out of them. These feelings made me define my story. They were just words like, insecurity, frustration, a lack of attention, empathy, confront but they acted as the building blocks for my characters.
I wanted to be heard but more than that, I wanted to express. It was more like self-reflection and an introspection. Honestly, when I started the prologue of my story, I had no idea how to take it, where to take it and how to end it. In fact, I didn't even know how many characters are going to be there. It wasn't a planned endeavour. It was just my lazy thoughts raging to be put out in the open and that's exactly what I did. I turned on my laptop, opened up a word page and started writing. I just had one character in my mind and a face to draw out expressions. I didn't care about the number of words, the scene description nor the appearance.
In first person point of view, I started to jot down her thoughts. Her morals were not in question, it was just her personality, her impatience and need to be loved that spoke to me. With every new line I wrote, I gave more depth her personality. For those of you who have read my book, you are well aware of whom I am referring to. Irrespective of her apparent flaws and mistakes, Jennifer will always remain my all time favourite character. I can 'connect' with her on so many levels. That's the thing with my stories, no matter which female character I am writing, I can always see a part of myself in them and for all the male characters, they will always be the type I can swoon over.
How was it to see things working after the initial hiccups?
Once I was done writing the prologue, I honestly felt alive. Like my low and dormant life had just start kick started.It wasn't much, I had written around thousand words, but it instilled in  me a new hope, opened up a horizon that was actually within my reach. The excitement and satisfaction I felt while saving that file cannot be put into words. That will always remain as one of the most beautiful and cherished memories for me. When I was asked the name, I didn't have to think much. I wrote what was at the tip of my fingers. Love Connection. Somehow that prologue made me 'connect' to my love for writing, so it had to be Love Connection.
In that moment, I knew I wouldn't stop at this. Ideas had already begun to roll in my mind and I wasn't even processing them. I made up my mind to finish the book at any cost. There was no doubt about it. It was MY book. I was proud, satisfied and in love with it.
The attachment that developed at that stage stayed with me throughout the journey and grew with every chapter I wrote.
What are the things that differentiate 'Love Connection' from so many other Love stories?
Without actually finalising the story, I did decide on few crucial elements. I wanted my story to be realistic and my characters to be flawed. None of us is perfect, and all my characters are far from perfect. They make mistakes, plenty of them and they even pay for it. But, I didn't wish to justify their actions. They are what they are. I didn't want to portray them as bad or hateful but at the same time I didn't want them to be perfect or some form of role models. Despite that, I wanted them to have traits that readers would love and  certain qualities that would make the story interesting. Even I understood that no one would love to read about characters they despise. That's when I started to sketch the characters of Linden, Brandon and Jennifer. Some authors tend to come up with a well-defined plot and according to the plot needs, they develop their characters. That never works with me.
For me, it's always my characters that choose their own stories. And thus began my journey of an author. I didn't waste much time after writing my prologue. After two hours of contemplating, I was back to writing my first chapter from Brandon's POV. My fingers itched to write about the first male protagonist of the story. After that, there was absolutely no turning back…
Your first book is into the market. What are your future plans?
After deciding to make it a series, i started with the second book in the series. My passion for writing never ceased. It was a stress booster for me and I loved every moment of it. I also did a course on script writing and I enjoyed it as well. As of now, I don't have a clear cut plan for my future but I would love to experiment in these fields but I also know that irrespective of the outcome, I will never stop writing because more than anything, I write for my own joy. I also hope that along this long journey, I get some dedicated readers of my books too.
Well, we wish you all the good luck for the next one! Waiting for it come.
Are you a debut author or know someone who has just published a debut novel? Let us know on media@vowelor.com