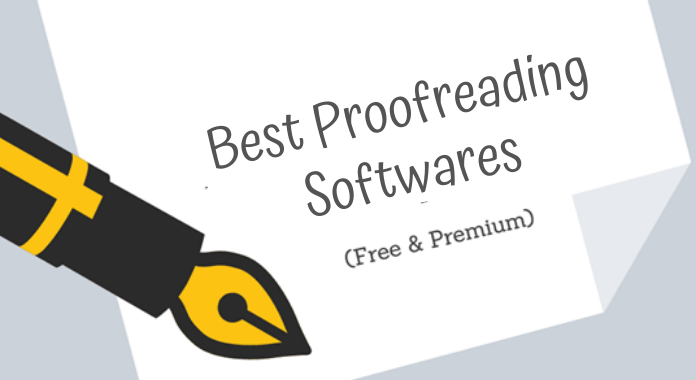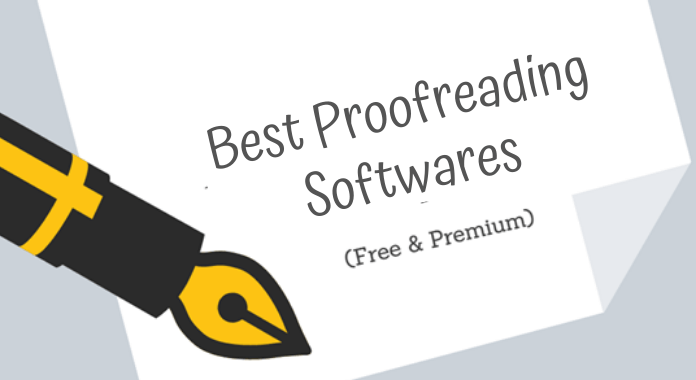 If you are a writer, then you must be aware of the power of words. One wrong word, one missing punctuation or character can change the whole sentence. That's why; writers like us take the help of proofreading software.
So, I will help you in finding the best proofreading software of 2023 because choosing one proofreading tool from so many is a very challenging task.
But, I won't talk about only one best editing software here. Yes, because every software program has its salient features, pros, and cons.
So, instead of supporting one proofreading tool entirely, I will discuss the top tools which I consider the best.
Believe me or not, but I have used plenty of proofreading tools in my writing journey. After using all of them, I have selected the ones which will be useful for every writer.
Why Writers should Invest in Proofreading Tools?
You may be using free online proofreading tools until now. But, the paid versions of all these tools are always better than the free ones.
However, I know that you will be hesitant in spending your hard-earned money on these proofreading tools, especially when you can use a free one.
But, if you are a professional writer, then investing in proofreading software will be best for your writing career.
Are you still doubtful about investing in proofreading software? If yes, then read on to know why it's a mandatory investment for writers.
1. Your Writing will become Flawless
The main purpose of grammar checkers and proofreading tools are polishing your writing. But, you should understand the difference between polishing the writing and making it flawless.
Free tools will only polish your work by eliminating all the simple errors. But, paid tools will also eliminate complex errors; thus, make your work flawless.
2. Your Proofreading Skills will be Honed
The editing tools not only suggest the changes but also make you aware of your regular mistakes. It will make you capable of spotting your complex mistakes.
For example, I learned about the right punctuation usage only by using these proofreading tools. Now, I can put right commas even without the help of any tool!
3. You will be Saved from Plagiarism
Most of the paid proofreading tools are accompanied by a plagiarism checker. We all sometimes write very common sentences and these are counted under plagiarism because they are used on other websites as well.
So, you can be saved from practicing plagiarism unknowingly if you will invest in these tools.
4. You will Get Good Projects
This point is mainly for freelance writers. To get projects, you always have to show your previous work. But, no one would want to give you the projects, if your content will be stuffed with grammatical errors.
Plus, these quality samples will also help you in attaining the desirable rates. Well, that's all what a writer needs!
5. You will be able to Establish your Identity
The market is full of people who can write content. But, what sets you apart from all of them is your content quality. People will read your content and forget about it if it will be mediocre.
They will remember it only when it will be extraordinary or outstanding. Indeed, good grammar, perfect sentence structure and right word usage will help you in providing that quality.
Well, I think by now you must be thinking of opting for paid proofreading software. So, let's read about them.
Which are the Best Proofreading Tools for Writers?
Grammarly is on the top of this list because it is indeed the most liked proofreading tool. Yes, more than 10 million people use Grammarly to polish their work.
It is a very reliable software that checks your grammar, punctuations, style, delivery, clarity and even plagiarism. It has a simple system, and even new writers can correct the mistakes easily using it.
It has both free and paid versions. You just have to paste or upload your text in Grammarly software and wait for it to check. After deep checking, it will underline your mistakes in various colors.
For example, simple spelling or grammatical mistakes will be underlined with red, clarity related problems will be underlined with blue and if you have the premium version, then the complex grammar mistakes will be underlined with yellow.
Along with it, the right spelling, word or sentence will also be suggested by Grammarly. You just have to click on these to amend your mistakes.
Grammarly also offers free browser extensions for Chrome, Firefox, and Safari. You can install its app on your phone as well as desktop.
It's the only writing tool whose free version also has some very good features. However, you can unlock an abundance of features by getting Grammarly Premium.
Pros:
It comes with browser extensions.
It is easy to use.
The free version is also fantastic.
It offers accurate suggestions.
It gives excellent customer support.
Cons:
Its premium version is quite expensive.
It is not compatible with Google Docs.
How Much it Cost?
The monthly price of the premium version of Grammarly is $29.95. However, you can save some amount if you will get a quarterly or annual subscription.
In quarterly subscription, monthly charges will be $19.98, and these will be $11.66 if you will subscribe for a year.
I know the price is quite high, but once you will start using Grammarly for proofreading your work, you won't like any other software.
Ginger is second in the list of best proofreading software because I think it is the second-best. It is much like Grammarly, but some features make these two tools different.
Apart from grammar checker, Ginger also offers some unique features like the text-to-speech changer, a special translator through which you can change your text in 40 other languages, sentence rephraser, dictionary, etc.
he free version of Ginger also offers much value, just like Grammarly. In this version, you can check your grammar, translate the text, know the definitions of words and get its browser extension.
It catches basic errors with accuracy, but it misses on some complex grammar problems like wrong quantifiers. So, it's not that much reliable as compared to Grammarly.
You can use Ginger with MS Word, MS Powerpoint, Outlook and Internet Explorer.
Pros
Easy to use proofreading tool
The free version is also quite valuable.
Provide amazing word and sentence formation suggestions.
Cons
It doesn't include a plagiarism checker.
Some of the features are not that useful for writers.
It doesn't explain the errors properly.
How Much it Cost?
The rates of Ginger are quite similar to Grammarly because it is also one of the best proofreading software for writers.
The monthly subscription will cost you $29.96. Again, you can save some dollars in a quarterly subscription; which will cost you $19.98 per month or the annual subscription which will cost you $12.48 per month.
ProWritingAid is the next tool in my list because it is a comprehensive editing tool that helps you in seeing the bigger picture.
It is not only a grammar checker where you can correct your mistakes and get some word suggestions. On the contrary, it gives you a detailed report of your writing skills.
If you are very keen on getting proper guidance to improve your overall writing skills, not just specific works, then ProWritingAid is best for you.
You have to paste your whole article to get better guidance. It will rate your work, its grammar, its style, and spelling. It will also show you the graph of your sentence length.
It will also compare your work with other ProWritingAid users to provide comparison rates. Along with it, this writing tool will point out the unnecessary word repetition of your article (if there are any).
But, it only has browser extensions for Chrome as of now. It also offers a Google Docs add on; which you won't find in many proofreading tools.
You get the desktop app for Windows and Mac of ProWritingAid with its premium version. But, this software is not suited for proofreading smaller texts like Facebook posts and mails.
Pros
Its big-picture feedback assists in improving your overall writing.
Its grammar checker is effective and accurate.
Its free version is also very informative
It gives you a one-time payment option.
It is compatible with Google Docs.
Cons
It doesn't offer a variety of browser extensions.
It's not easy to understand tool as it gives very detailed feedback.
How Much it Cost?
I like the fact that ProWritingAid is pocket-friendly software. It charges on an annual basis instead of a monthly basis.
The charges are $70 for a year, $100 for two years, $140 for 3 years and $240 for a lifetime!
4. Hemingway Editor
Hemingway Editor is quite different from other proofreading tools because it doesn't catch your spelling mistakes. What it does then?
The goal of Hemingway Editor is to make your writing more clear and understandable. It accomplishes this unique aim by spotting your passive voice misuse, wordy sentence, and complex sentences.
If you usually write very wordy and long sentences, add too many adverbs and use passive voice a lot, then this tool is very helpful for you.
But, it doesn't work like other proofreading software either. Yes, because it only points the problematic areas. You won't get any suggestions to improve those particular areas. It will just tell you the specific problem with that sentence.
However, a piece of writing can't only have short sentences. Sometimes, writers have to use long sentences to explain the topic properly. So, any text won't pass through Hemingway's test fully.
Still, you can use this proofreading tool to make your writing more clear by fixing a few sentences.
You can simply open Hemingway into your desktop and paste your text for evaluation. It's very simple to use, but it doesn't offer any browser extensions. Checking your texts is totally free in this way.
But, if you want to check longer texts, then you can purchase its desktop app to work in a hassle-free manner. This paid app is compatible with Windows and Mac.
Pros
It makes your writing easy to read and understand.
It provides big-picture feedback.
It is very pocket-friendly.
Cons:
It can't check your spellings and grammar issues.
It doesn't offer any browser extensions.
How Much it Cost?
If you want to check your text paragraph by paragraph, then you can use it for free. For longer texts, you can purchase its app, which comes with the same features as the free versions, by paying $19.99.
The app will be yours forever, once after making the purchase. So, it is a very cheap proofreading tool.
Final Verdict – Which Proofreading tool I Suggest to the Writers?
I haven't given a long list of proofreading and editing tools because I didn't want to increase your confusion. I have mentioned just 4 of them which I think are best among all.
If you are still confused about which one will be best, then let me make it easier for you. My personal favorite is Grammarly because it is highly reliable, gives accurate feedback, and comes with a plagiarism checker as well.