| | |
| --- | --- |
| Book Title | Roads To Mussoorie |
| Book Author | Ruskin Bond |
| Publisher | Rupa Publications |
| ISBN | 812910699X |
| Pages | 125 |
| Year Published | 2005 |
Roads to Mussoorie is one of the memorable works by Ruskin Bond. This book amplifies the importance of surroundings and the role played by them on him and his works.
OUTLINE
Mussoorie, Ruskin's home for forty years, even though a prominent hill station, has a breezy feel. This sheepish town is still largely enveloped in Anglican culture, that's why it stands apart from other hill stations.
This book is different from the other books as there's no foreword but backward written by Ruskin with his jumbled name as a signature. Interestingly the author here reminisces the characters and the hill station in a backward to forward sense i.e their lives from present to past.
Must Read: Complete List of the Best Books by Ruskin Bond
There are thirteen chapters in this book covering social, cultural and historical aspects of this hilly town. What makes this book incredibly fascinating is the perfect mixture of the facts with the author's own experiences.
SUMMARY
"Roads to Mussoorie" starts off with a beautiful poem on sausages, yes, his favorite breakfast. He goes on to dwell with his fondness for English breakfast and the places which serve them, both good and bad.
He introduces us to the fascinating characters he meets on his trips. The elaboration of types of drivers on his way to Delhi is still relevant. He brings a unique tinge of enthusiasm and adventure with the trips undertaken in various ways to reach Mussoorie.
The treacherous hilly paths are dealt with so ease and presented with gentle humor, which makes him a genius of his own right. The beautiful illustrations which accompany his admiration for hill men are truly amazing.
He also throws light on the English cinema culture and the changing scenario of the cinema halls. His longing for this pastime is so much visible. Like the other characters of his stories, ghosts also take a prominent place.
Some of these are still narrated by the locals. His eye for the detail is truly amazing, whether its mall, beauty salon, restaurant, book shop, grocery store or even a lamp post.
In the chapter 'At the End of the Road', he emphasizes the importance of a good companion while traveling/trekking and goes on to narrate his good experience. The description of the bears and their forages is both fear-inducing and exciting at the same time.
"The adventure is not in getting somewhere, it's the on-the-way Experience".
This is a line which connects with everyone at some point of time who has wandered aimlessly but gathered more memories than planned trips.
Ruskin describes beautifully the sacred places en route to Mussoorie from east to west direction i.e from Garhwal hills. Nandprayag and the temple of Tungnath are two such prominent places which he describes them with a lot of admiration and warmth.
His keenness in the lives of people residing in every nook and corner of the Himalayas is highly commendable. An unhindered fragrance of austerity and spiritualism reflects in his treatise, which is bound to happen in such journeys.
The Himalayas are such magical wonders on earth that even an atheist is mesmerized by the holiness and Ruskin wonderfully infuses this reverence.
The pine trees, chestnuts and walnuts magically appear before our eyes as we go on reading the chapter on trees visible from his window.
In the chapter ' The year of kissing and other good times' he rekindles both the romantic stories and tragedies with the same verve. Ruskin retells the story of Mussoorie as a hill station and how did it stand in comparison with the others like Shimla and Nainital.
The presence of extramarital affairs, picnics, illegal marriages and the consequent squabbles are narrated by Ruskin with no hint of the blame game. He also narrates the love affair of his parents as an outsider but not as their child.
The controversial boarding school cases are narrated with élan. One can not help but cry out for the students who suffer from hushed up cruel politics present inside the boarding school system.
RUSKIN 'S sense of humor scales up unprecedented heights in the chapter 'Running for cover'. He elaborates the perils of a celebrated author living in a small town.
Every incident he narrates tickles the reader's bones like nothing else. He also takes us down to the journey of mails and people carrying them. This journey engulfs the reader to the world of postmasters and their predecessors.
Storyline

Characters

Writing Style
Summary
Road to Mussoorie is a must read for those who fascinate of a beautiful life from the Himalayan hills.
My Thoughts
The author literally transports us to the time which many of us haven't seen but plays a significant role in our Indian history.
He also brings us back with the same ease to which we are a witness. Through his words, he touches every string of the heart possessed by a road traveler. The last chapter of "Roads to Mussoorie" is the foreward which is a must read for anyone and everyone.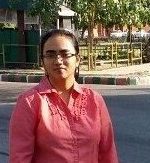 This Review is written by one of our Vowelor Facebook Community member – Aruna Deepa S. She is a former resident of Mussoorie, currently living in Pune, and a big fan of Ruskin Bond.