Life Interrupted is a self-help book containing a series of blogs written by the author Dr. Manu Dua while battling oral cancer for two years. It was published in the year 2021 by his sister, Parul Dua Makkar, after the demise of Manu Dua.
We all take our life for granted and forget how we should be grateful for each and every day. This book subtly reminds us to cherish this beautiful life and to give power to the one battling for it. The cover of the book says it all, like the reflection of the mountains in the river.
Book Review: Life Interrupted by Manu Dua, Parul Dua Makkar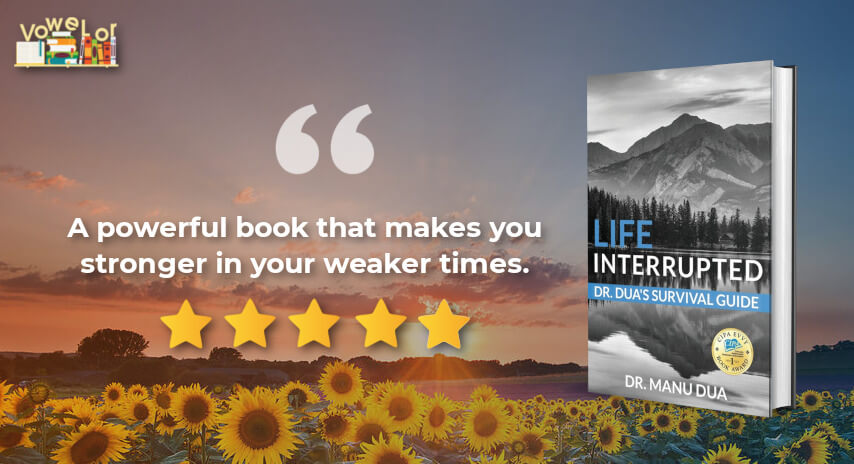 This book helps you to do some inner reflections on our purpose in life and how to achieve the most of it. For me, it is a powerful book that makes you stronger in your weaker times.
If you are dealing with any loss or going through some tough times remember this book will have your back. The book talks about a lot of emotions such as Hope, fear, loss, anxiety, empathy, and peace.
In every chapter, you will feel an instant connection with the author because of his simple yet effective manner of delivering his thoughts. If you think life is always going to be logical and rational you are wrong, life is neither logical nor rational. We have to make our paths by being equally illogical and irrational.
Failure is not when we are unable to do some stuff according to the rules but it is continuously repeating the same mistakes in those tasks. So sometimes what we feel as a failure is actually a lesson we learned in our journey.
This book throws light on luck, in our entire lives we have at times blamed our luck or the people around us but were they actually responsible for that or we were just shifting the stress or responsibility over someone or something?
The solution for this is sheer acceptance of the situation that yes it actually happened to me and I will sail through it and even if I won't then this journey was worth living.
We always talk about humans but in that, we forget about animals who win our hearts with their utter kindness and care. The author talks about the love of his puppy who changed his life for the better and made it less harsh. It was a ray of love, care, and empathy for him.
Relatability
⭐⭐⭐⭐⭐
Inspiration
⭐⭐⭐⭐⭐
Writing Style
⭐⭐⭐⭐⭐
Vowelor Review:

  A powerful book that makes you stronger in your weaker times.

5.0
✅ Grab your copy of Life Interrupted by Dr. Manu Dua on
Amazon now
!
My Thoughts About the Book
After reading this book all I can say is that this is eye-opening for everyone who takes life for granted or for someone who is struggling for their lives.
From the importance of parents to the acceptance of the situation, this book touches every point with so much sensitivity that it makes you empathetic deep inside.
I recommend 'Life Interrupted' to all the readers. Maybe you aren't a fan of non-fiction books but maybe after reading this, you might become one. This book can change you forever.
About the Author: Dr Manu Dua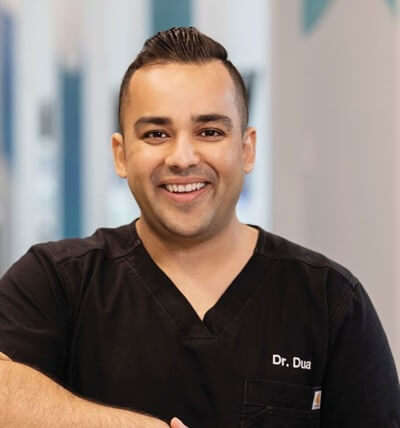 Dr. Manu was a Canadian Dentist. He was born and brought up in Abu Dhabi, UAE, and moved to Canada in his teenage years. Manu went to the University of Calgary as an undergraduate. He was a foodie, loved playing spots, and had an infectious laugh.
Manua Dua had a very lively vibe and people loved to be around him. He lived life on his own terms and was at the peak of his life when he was diagnosed with Oral Cancer.
He passed away in Canada at the age of 34. This book was printed posthumously. He is survived by his parents, sister, brother-in-law, and nephews.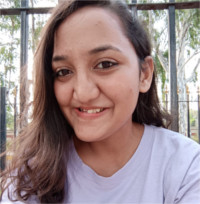 This review was written by one of the Vowelor's book review team members – Shruti Kapoor. She is a content writer and an aspiring journalist.
Shruti is a generous person who always has a special space for plants and animals in her life. In her free time, she loves to read philosophy and stuff that stimulates her intellectually.