Tomato Fields is a cryptic mystery fiction thriller novel written by Tim Moon and published in January 2023. The story is a powerful combination of fictional elements with reality and real-life scenarios.
Its thrilling and mysterious scenes will constantly keep you questioning the fiction and the reality. The author has skillfully turned a very regular and average world into a mysterious place, full of unanswered questions.
The monotonous and boring lifestyle of Mason County is about to change drastically for some. Hope on to this adventurous journey of the Mason County Sheriff in this story full of an emotional rollercoaster.
Book Review: Tomato Fields by Tim Moon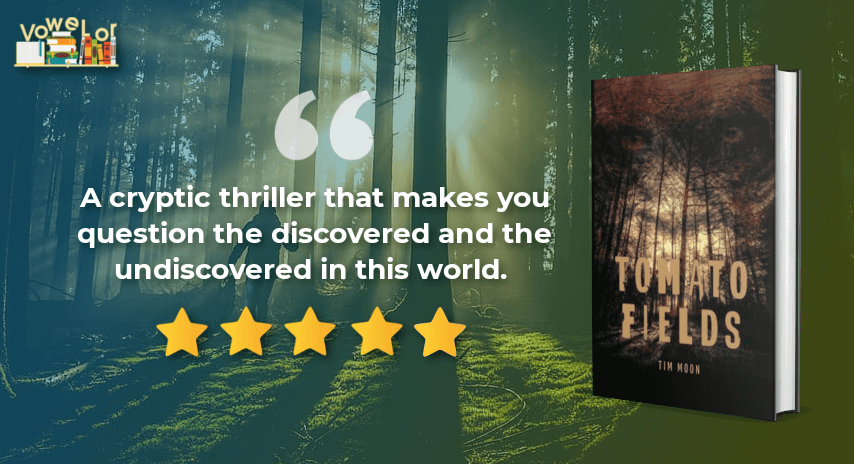 The Sheriff and the Deputy of Mason County who hoped and wished to get some break from their everyday monotone of working in such an uneventful county had to face the biggest adventure of their life.
It all starts with a simple case of a lost domestic pet but little did they know that it's going to be the biggest nightmare of their life and for the people of Mason County. Read this thrilling story, full of mystery and action to learn more.
Setting ⭐⭐⭐⭐⭐
The story is set in the lush beautiful tomato fields, the scenic picnic spot of Mason Lake with Mrs. Cole's house situated in a serene corner of the Union and the lush green forest cover of Mason County. It is about this small uneventful province, situated in a secluded corner of Washington, turned into the most horrific place totally unlike its natural serene, and peaceful characteristics which attracted people towards it.
Plot ⭐⭐⭐⭐⭐
Sheriff John Buckland and Deputy Paul Brown are the law enforcers of Mason County, who are responsible for ensuring the safety and security of the area, but they are bored and tired of the uneventful and boring life of the county.
Their life turned upside-down when one day they received a complaint about a lost domestic pig that apparently just disappeared from its pigpen in its owner's backyard. The next few days turned out to be the most adventurous nightmare of their lives.
A mystery, a folklore, a dangerous creature has come to life in the forests of Mason County, which will make them question every aspect of themselves and the world they ever knew.
Mrs. Martha Cole and her granddaughter Carly are in danger, and the Sheriff, the deputy, doctor Foster, Joy, Bear, and Tom are compelled to go on the most dangerous expedition of their lives, in order to save everyone living in the county.
Close ones are lost, lives are taken and yet you feel a sympathetic emotion for the tragedy maker. This entire story will take you on a dramatic emotional rollercoaster.
Writing ⭐⭐⭐⭐⭐
The author uses very simple language to narrate the story. Yet, its poetic and philosophical excerpt guarantees to hit you hard. It is a very beautifully narrated story, the author makes sure to keep the mystery element alive, without making the readers board. The story guarantees to keep you huffing and puffing with its ups and downs throughout.
Theme ⭐⭐⭐⭐⭐
The novel is a cryptic fiction story and its theme is adventure and mystery. It gives a valuable lesson that "Some things are meant to be accepted without being understood. Life is bigger sometimes than what we can see or understand."
Overall the story is a well-structured thriller drama that never gets monotonous at any point.
Setting
⭐⭐⭐⭐⭐
Plot
⭐⭐⭐⭐⭐
Writing Style
⭐⭐⭐⭐⭐
Vowelor Review: A cryptic thriller that will make you
question the discovered and the undiscovered in this world.
5.0
✅ Grab your copy of Tomato Fields by Tim Moon on
Amazon now
!
Reasons to add this book to your TBR
Do you believe in folklore and tribal stories? In this fast-paced and scientifically advanced world where humans are discovering new planets and the universe, there are yet many unsolved and undiscovered mysteries in our world.
This story will make you come face to face with this very uncomfortable truth. The truth is that there are always some things that have yet not met human eyes and that sometimes believing our ancestors and their stories is the wisest thing to do.
Tomato Fields had me gripped from the very beginning it made me realize that we are not the only beings on this planet, what we see is just the tip of an iceberg that is yet to be excavated completely.
The thrill, the adventure, and the mystery in the story guarantee to keep you on the edge. It also has a certain emotional appeal that will make you relate to the sensation that you have suppressed and have forgotten about long ago.
Overall, it's one complete treat to read this amazing story. Get your copy and decode the mystery of the Tomato Feilds now.
About the Author: Tim Moon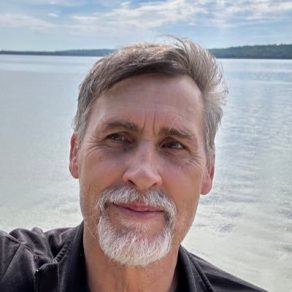 Tim Moon is an author and a passionate teacher having an extensive background as an educator in subjects such as history, philosophy, politics, theology, and cryptozoology. His lifelong fascination for mysterious cryptic monsters led to his debut novel Tomato Fields.
The book took over 10 years to complete and it is the first installment in an exciting series he envisions.
Behind the scenes, Tim has battled a personal monster for most of his life: alcoholism. Trapped in prideful isolation, he reached a breaking point that led him to trust a transcendent inner voice that helped him win the battle against alcholism.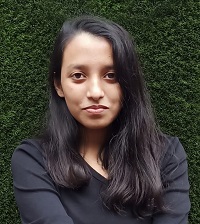 This review was written by one of the Vowelor's book review team members – Shubhangi Shreya. She is a multipotentialite. She is a curious head who is always eager to learn new things.
Shubhangi is a graphic designer and an aspiring journalist. In her free time, she loves to discover new books and stories to add to her collection.