The Art of Longing is a romantic novel written by Rain Valeran, published in the year 2022. Set in the American subcontinent the story is full of twists and turns, drama, love, and romance.
The complexity of love is a well-known thing for every individual. The struggle, the sacrifice, the pain, and the relief that love inflicts on a person can change them for real, the overwhelming impact of love can make or break a person.
This sweet and heartwarming story showcases the kind of love which is surviving on longing for the person, the kind of love with thrives on sacrifices and still grows over time. This story guarantees to take you on an emotional rollercoaster with its plot and character development.
Book Review: The Art of Longing by Rain Valeran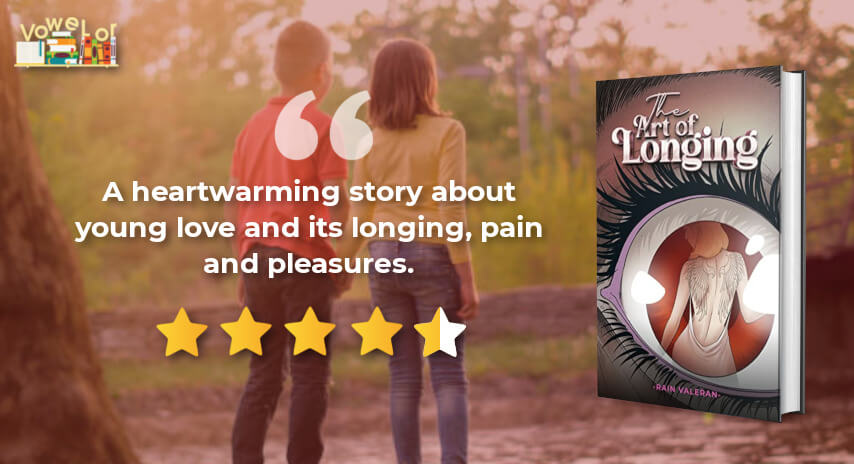 How far can you go in love? Love can give you several emotions but the strongest of them all is the unshakeable desire to see the person happy, no matter what length one has to go for it.
As it has been well said that going to any extent for someone's happiness even when it hurts is what actually counts, they were definitely referring to love and the urge to keep the love of your life happy.
The Art of Longing will make you realize what true love is and it shows what loving someone with every ounce of oneself looks like.
Setting ⭐⭐⭐⭐
The story is set in the American subcontinent. William John lived with his family in Boston and took his first steps and grew up with low self-esteem and a lot of pain inflicted by love.
He grows up to become a very successful actor, a very confident, charming, and desirable man overcoming all his insecurities.
He moved to New York and went on to thrive in his career, but the pain of love never left his side. The story ends with a pleasant ending back in his hometown taking it to a full circle.
Plot ⭐⭐⭐⭐⭐
At the age of 8, William John laid his eyes for the very first time on Elena Vidal, his sister Sara's best friend, and all of a sudden he forgot how to breathe. The feeling at such a young age was completely new and incomprehensible for him.
But, as he grew older, he realized how madly in love he was. He realized that the only place he belonged in this entire world was with Elena.
Will was shy, he had low self-esteem and he wasn't able to bring himself to confess his love and desires to Elena. So, he rather decided to just watch her from a distance and long for her religiously, with everything in himself.
At the age of 17 when he musters up all his courage and decides to finally confess his feelings to Elena, something happens, shattering his heart into a million pieces and he decides against it.
After this incident, Will runs away from all his emotions and feelings he ever had for her and goes on to become a very famous and successful actor. He buries all his feelings in a deep dungeon inside his soul in the process and makes himself believe that he is over her.
Little did he know that all those feelings will come crashing into his face way stronger than before when Elina Vidal will come again into his life.
But this time, he is a different man and he makes sure she knows that and he makes sure to win her over and keep her for life, find out how his love story turns out, and follow Will John in his turbulent emotional journey in this book.
Theme ⭐⭐⭐⭐⭐
The most prominent theme of the story is indeed love but it also showcases family drama in its instances of showing a completely broken family on the one hand and on the other hand a very loving and supporting family.
The story also emphasizes on the importance of true friendship and how friends can help you survive through any difficult phase of your life.
At some point, The Art of Longing also addresses emotions and mental health issues in men and how strong it could be on them. It breaks the general perception that men don't feel and don't cry and shows how strongly emotions can affect men.
Writing ⭐⭐⭐⭐
The story is written in a very simple and relatable manner. Although it has the tendency of being a bit slow in the first half, once it takes the pace it's a very fun read.
Setting
⭐⭐⭐⭐⭐
Plot
⭐⭐⭐⭐
Writing
⭐⭐⭐⭐⭐
Vowelor Review: A very heartwarming story about love
and longing; the pain and pleasure of love.
4.5
✅ Grab your copy of The Art of Longing by Rain Valeran on
Amazon now
!
Reasons to add this book to your TBR
Some will hate the story for its heartbreaking turns, some will love the story for its purity and happy ending, while some will relate to it and some might even despise it but one thing is for sure, this story will not only keep you hooked in anticipation throughout, but it also guarantees to stay there with you even after.
In the beginning, the story might seem out of place and feel a bit absurd for having an 8-year-old fall in love with a 12-year-old. But, it all ends up making sense by the conclusion. It is a great read for all the love story fans out there.
For those who want to understand love, to learn how to love someone so deeply and passionately that nothing else matters, this story is a good friend you can have.
About the Author: Rain Valeran
Rain Valeran is a talented author from Central America. While pursuing her Language degree, Rain published her debut work 'The Art of Longing' in July 2022.
Rain's passion for writing blossomed as she discovered the therapeutic power of putting her thoughts onto paper, providing a sense of tranquility amidst her introspective nature. Influenced by a wide range of writers including Josephine Hart, Rainbow Rowell, James Baldwin, and more, Rain's literary tastes are diverse and ever-expanding.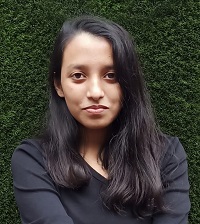 This review was written by one of the Vowelor's book review team members – Shubhangi Shreya. She is a multipotentialite. She is a curious head who is always eager to learn new things.
Shubhangi is a graphic designer and an aspiring journalist. In her free time, she loves to discover new books and stories to add to her collection.