Sleep Baby Sleep is a crime cum psychological thriller by the author M.J. Hardy, published in the year 2015. It is a fictional account of the true unsolved Oakland County child killer case of the 1970s.
As one of the most beautiful and serene places to live, the suburbs of Detroit had it all, good living conditions, excellent educational institutions, amazing neighbors, and next to no crime. But what will happen when young children start disappearing and a serial killer seems to be on the loose?
Here's a snippet from the book:
My mouth is sore and swollen from the gag. I long to lick my dry lips. My shoulders ache from the restraints. I turn my head to hide my shame. Sobbing, I blame myself. Time seems to drag on as I lie naked and restrained. I look around the gray cinderblock walls of my prison room. There is a white wooden chair with my white cotton bra and panties neatly folded on it. My clothes are cleaned and pressed on a wire hanger.
I hear a door creak open. I smell her perfume before I see her long, shapely legs striding toward me. She stands in front of me. "How's my sleepyhead doing?" She smiles, spinning in front of me. "How do you like my outfit? That's right, it's a Dior. I prefer him so much more than Cassini. I find all of the publicity over him and Jackie tiresome. I think a woman should make her own fashion statement, don't you?" I'm confused by her conversation. "Oh, see how the scarf and brooch that you bought for me go so well with my outfit," she says. "I can't wait for you to open your gift. I think you'll really like it."
She sits next to me on the bed. She gently strokes my face and neck. "I know that you must be uncomfortable, but it'll soon be over. You can take a luxurious bubble bath, and I'll fix you something delicious to eat. Your favorite meal."
She removes the gag from my mouth. "Please let me go…I want to go home." My voice is barely audible.

"Shhh," she whispers.
"Why, Marilyn?…Why?"
She leans over me, smiles down thoughtfully, and gently strokes my hair.
"I don't know what got over me. Normally, I prefer them a little younger. You looked so young, innocent…vulnerable. I must have got caught up in the whole Catholic schoolgirl thing. Now, shhh," she quietly commands with her mouth next
to my ear. My stomach turns at the smell of her perfume. She pulls the sheet and blanket over me and tucks me in. I feel her hot breath on my neck. "Shhh." As she places her hands over my mouth and nose, I hear her whisper for the last
time.
"Sleep, baby…"
Book Review: Sleep Baby Sleep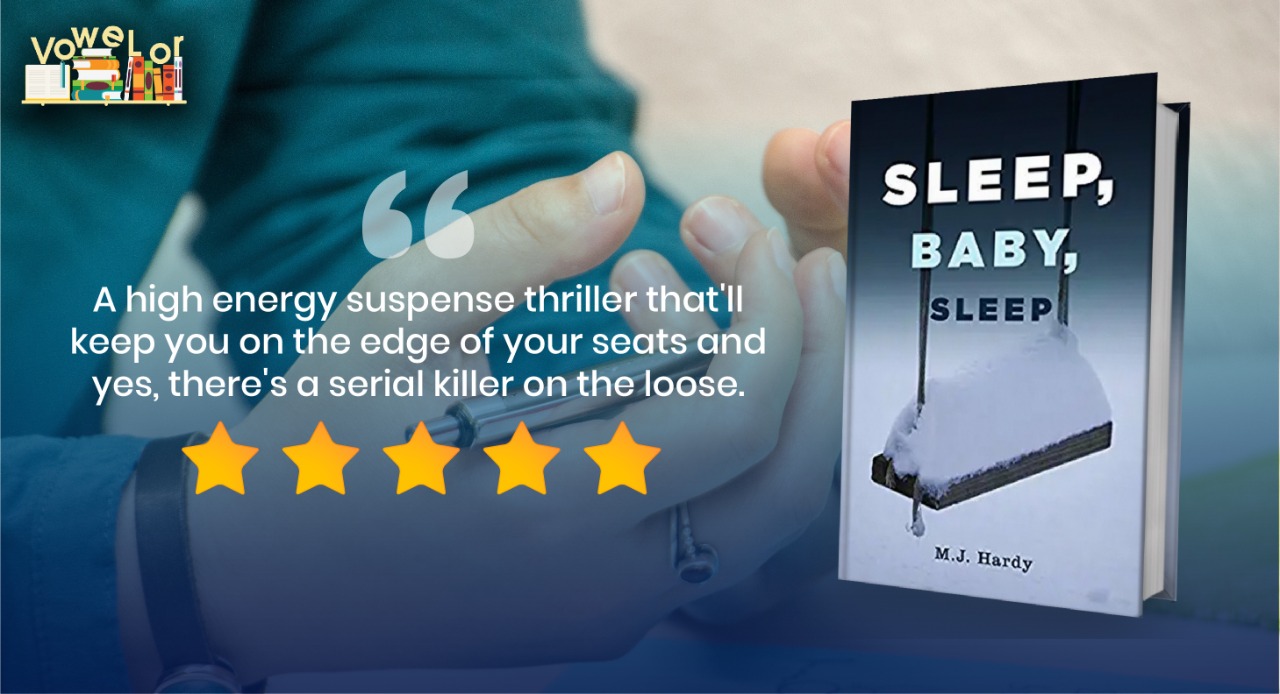 Michigan was one of the most preferred neighborhoods to live in and raise a family. With everything one would need to make a life, Michigan had the heart and soul of its residents. But all went haywire when a teenage girl goes missing and what followed was a series of murders that shook each and every person in the city to the very core. A criminal psychiatrist, Dr. Charlie Taylor couldn't help but dive into the intricacies of the case along with an ally and tries everything in her power to uncover the identity of the killer.
The fact that it is based on a true series of events makes it much more unnerving and sad, which has been accentuated further by the way the author has spun the story around it. Despite being a four hundred and nine pages book, Hardy made sure that the story moves at a perfect pace and doesn't seem laggy at any point of time.
Anyways, not giving any spoilers for this is one book that you won't be able to put down despite the length, and trust us when we say that you won't be disappointed.
| | |
| --- | --- |
| Storyline | ⭐⭐⭐⭐⭐ |
| Characters | ⭐⭐⭐⭐⭐ |
| Writing Style | ⭐⭐⭐⭐⭐ |
| Vowelor Review: A high-energy suspense thriller that'll keep you on the edge of your seats and yes, there's a serial killer on the loose. | 5 |
✅ Get your copy of Sleep Baby Sleep by M.J. Hardy on
Amazon now
!
My Thoughts about the Book
The overall writing and how the story unfolded made me a huge admirer of the writer and his creative skills. Just so you know, the book is written from the viewpoint of the killer which makes it much more intriguing and can help us understand criminal psychology in ways we never did. The drama, the intensity, the details, and the amount of research it must have taken to bring a story like that is really commendable.
The character development and the maintenance of thrill and suspense is something that has been done in the best way possible and you know the best part? The language is very easy to read which means that anyone can take their dose of thrill from this story. Overall, it is one of the best thrillers I have read recently and I'd definitely recommend it to other mystery readers as well as those who're trying to get hold of the genre.
About the Author: M.J. Hardy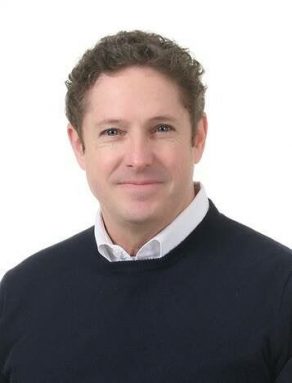 M.J. Hardy is an accomplished author, community activist, entrepreneur, and veteran with more than twenty-two years of service. He was born and raised in suburban Detroit, Michigan, USA. Soon after his graduation, he took up service and spent subsequent years in Asia, Pacific Rim, and the U.S. west coast.
He turned towards writing after his retirement and has authored Sleep Baby Sleep, a fast-paced murder thriller that is capable of keeping you up all night and can cater to your daily dose of adrenaline. Other than writing, Hardy loves to read, watch mystery dramas and documentaries and spend time with his family.