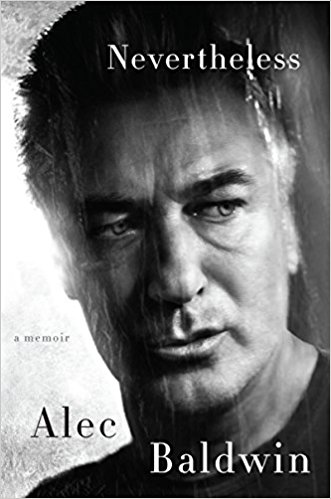 Book Review : Nevertheless by Alec Baldwin
Nevertheless by Alec Baldwin is his memoir in which the accomplished Hollywood actor shares all the highs and lows from his life journey. In this candid memoir, Nevertheless, Alec Baldwin has openly talked about many interesting things about himself and events of his life that became turning points. Nevertheless was released on 4 April 2017.
Insights on Nevertheless : A Memoir by Alec Baldwin
Alec Baldwin, the multi-Grammy, Golden Globe award-winning actor, has penned down his memoir, Nevertheless to share everything about his life. Alec Baldwin's Nevertheless has made many revelations about the life of the actor, his relationships with other actors including whom he likes or hates.
There is portion in 'Nevertheless' where Alec reveals how he almost killed himself from drug overdose. Also, Alec has written about his wife Hilaria in his book and tickles the readers how his wife hates him for his narcissism.
There are many more personal and professional accounts that his fans are going to love to read about in Nevertheless by Alec Baldwin. For the first time, Alec Baldwin has shared almost everything from his Long Island childhood to his early stardom and trouble with drugs to his current renaissance.
Apart from the personal things, Alec Baldwin, with his book Nevertheless, takes the opportunity to share his political views. He sounds the typical old Democrat and has suggested what the President should do.
Inspirational

Interesting

Writing Style
Summary
Candid and Interesting just like Alec himself! A must-read for fans.
About the Author: Alec Baldwin
59-year-old Alec Baldwin is a multiple Emmy, Golden Globe, and Screen Actors Guild Award-winning actor, comedian, producer and philanthropist. Born in 1958 at New York, Alec attended NYU's Trisch School of Arts and started his acting career with stage shows.
Alec Baldwin is best known for his role of Jack Donaghy in 30 Rock. He has also been nominated for an Oscar and a Tony Award and the author of the New York Times bestseller A Promise to Ourselves. He lives in New York City with his wife, Hilaria, and their three children.