In a world where every book is competing for attention, most times thrillers seem to be very successful in grabbing that attention. If I say I have a book that is a perfect amalgamation of thriller, drama, suspense, and romance? Yes, you heard it right!
Love is war, War is love by Alfred Quinsay is an epitome of an eye-catching combination of many genres. It was published in 2022 by Olympia Publishers.
Book Review: Love is War, War is Love by Alfred Quinsay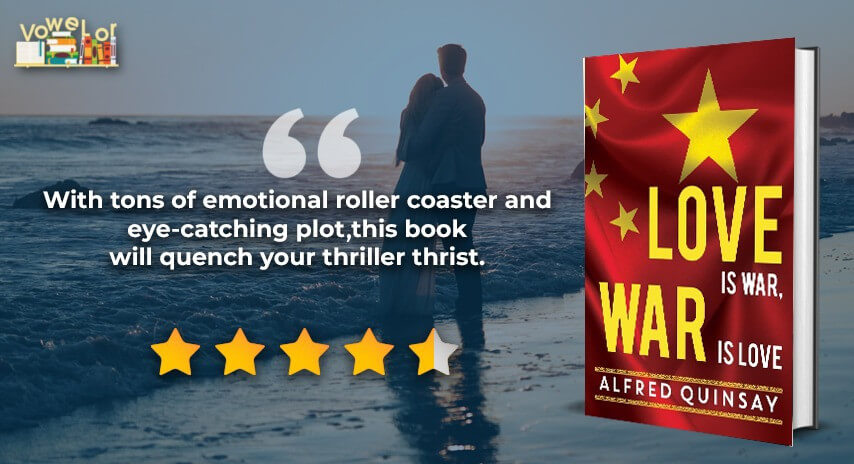 The book revolves around its protagonist Tony Hua, a rich successful businessman, who eagerly desires to embark a land in the Philippines and to open a life large mall in the country which eventually gets owned by his rival Ronald Rim, most important turn came when Emil ( Tony wife Lily's ex-lover) come into the scene as an undercover military agent.
Will Tony succeed in his devious motives? Why Emil and Lily aren't together?
Will they? So many mysteries whom you're waiting for? Grab the book and unravel the secrets yourself.
A balanced representation of love, power, patriotism, betrayal, greed, and cultures. The book is very informative, it provides us with several cultural aspects which we weren't aware of earlier.
Tony was a man of greed who was married to Lily, a young beautiful girl. Lily had a lover Emil whom she left for some reason. After nearly 15 years they met through a business meeting and brought some interesting turns to the story. This book is an explosion of tons of twist and turn and will suit best to every curious reader.
Storyline
⭐⭐⭐⭐⭐
Characters
⭐⭐⭐⭐
Writing Style
⭐⭐⭐⭐
Vowelor Review: With a ton of roller coaster and
eye-catching plot, this book will quench your thriller thirst.
4.5
✅ Get your copy of Love is War, War is Love by Alfred Quinsay on
Amazon now
!
My Thoughts About the Book
This book kept me engaged till the end. It was really a page-turner book. Every chapter was turning the story more and more interesting. It was a powerpack dose of entertainment, suspense, romance, and many more. Try your hand on this, I bet you won't stop until you finish it off.
About the Author: Alfred Quinsay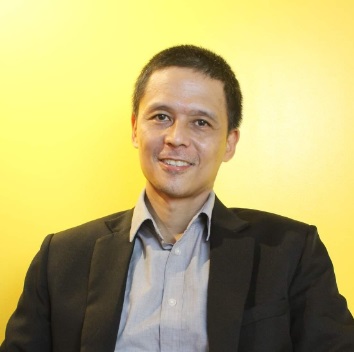 Alfred Quinsay is an eminent author, a Certified Management Consultant, CPA, MBA as well as a Certified Digital Marketing Professional. With his efficient grip in the corporate world, he wrote more than 5 books consisting of real-world business scenarios which are very attention-grabbing. His book Love is War, War is Love serves a fresh perspective on romance, politics, and business.