Isle Lacion is an enchanting science fiction novel written by S.C. Chin and published in the year 2022. With its captivating prose and vivid imagery, the novel takes the readers on a captivating journey of secrets, relations, and self-discovery.
The author creates an environment where folklore and elements of magic are justified by scientific takes making the story an excellent piece of Sci-Fi treat for readers.
Book Review: Isle Lacion by S.C. Chin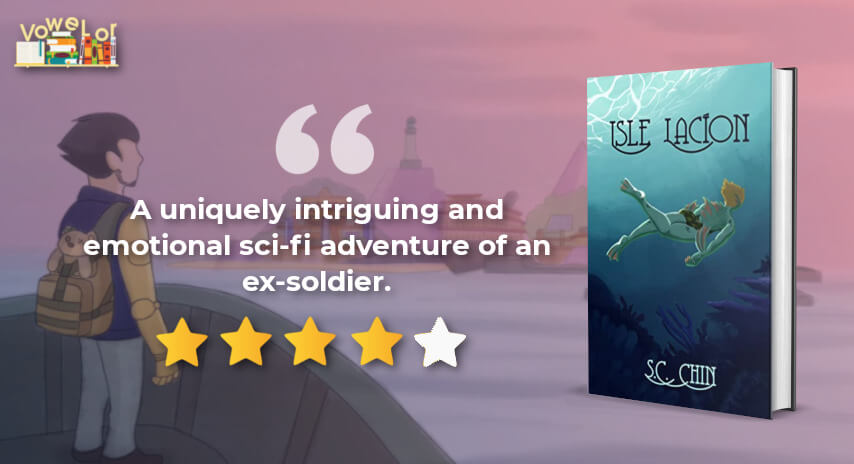 A mythical, mysterious war caused by some notorious science experiment with evil intentions. An ex-soldier who survived the war trying to leave it behind.
But now, the universe has conspired in such a way that his past comes haunting back into his life. What is the Anima War? What happened to Rai during his service? And how does he start to move on with his new life?
Delve into this journey of self-reflection, finding secrets, and the value of human bonds and growing together in this beautiful novel.
Setting ⭐⭐⭐⭐⭐
Chin excels at crafting an immersive setting in "Isle Lacion". The island of Lacion is described in such intricate details that it feels tangible and alive. From the forests, the lakes, and the fields, to the market, the bar, and the houses, the setting of the entire island is realistic and picturesque. The imagery employed throughout the book creates a vivid backdrop that enhances the overall reading experience.
Plot ⭐⭐⭐⭐
The story revolves around Rai, an ex-soldier during the Anima war, who comes to Isle Lacion with his uncle Barq Seltzer in the hope of starting a new life on the island away from their past. Barq is hopeful that his nephew will be able to settle in and start a new life. They meet their new neighbors, get a job and start to settle in with a new routine.
While Rai is trying his best to move on by forgiving himself and forgetting his past, a small encounter with his neighbor triggers all his past memories to come back crashing into his life. This only gets worst when he meets the other members of his neighbor's family.
Find out how Rai finds his closer, and witness how friendship, love, and family bonding can help one get through any situation. Read the Isle Lacion to know the whole story.
Writing ⭐⭐⭐⭐
The language and the tone of the novel are simple and easy. The author uses descriptive writing to create a vivid image of the entire story making it even more appealing to the readers. Although the story's pacing might seem slow at times and some parts of the story might seem confusing, the overall writing style of the story guarantees to keep the readers hooked.
Theme ⭐⭐⭐⭐⭐
The theme of the story is drama and sci-fi. The story showcases the author's take on PTSD, family, friendship, love, identity, self-reflection, and recovery. It is a beautiful and light reading.
Setting
⭐⭐⭐⭐⭐
Plot
⭐⭐⭐⭐
Writing Style
⭐⭐⭐⭐
Vowelor Review: A uniquely intriguing and emotional
sci-fi adventure of an ex-soldier.
4.0
✅ Grab your copy of Isle Lacion by S.C. Chin on
Amazon now
!
Reasons to add this book to your TBR
We have all tried to escape from our bad past experiences and painful memories. While some of us had it worst than others, no doubt we have all experienced it. Many times, when we try to leave it all in the past and move on, it happens that somehow it comes back, haunting us until we finally confront it.
This story will not only make us relate to Rai's situation, but it will also make us realize how incredibly the circle of life works, how important it is to accept and move on, and how difficult but worth it, it is to get closure.
This book is written beautifully showcasing homosexuality in an incredibly pure, inclusive, and realistic way.
It highlights the importance of family, friendship, and human connections, how it can help one to get through the toughest of situations, and how it can give a person who is struggling to survive, the will to live. Overall it is a refreshing read with a unique storyline.
About the Author: S.C. Chin
S.C. Chin is an author hailing from a small town in North Carolina. Chin draws inspiration from their Cambodian immigrant family's experiences during the Khmer Rouge.
In 2022, S.C. Chin published his debut sci-fi fantasy novel 'Isle Lacion' which marked his career as a writer.
Chin's childhood was filled with video games, comics, and cartoons, sparking their love for storytelling. Despite exploring various creative fields, writing remained their true passion. After facing setbacks in college, they embarked on animation and music creation, but success was elusive.
He went on to learn creative writing for ads and sales strategies which led them to their first job in copywriting.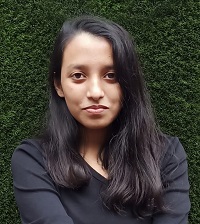 This review was written by one of the Vowelor's book review team members – Shubhangi Shreya. She is a multipotentialite. She is a curious head who is always eager to learn new things.
Shubhangi is a graphic designer and an aspiring journalist. In her free time, she loves to discover new books and stories to add to her collection.