Gone the way of the Dodo bird is a historical fiction novel by Bret Kissinger which was published in the year 2020. The book follows three friends Johnny, Tomato, and Hotsy who work in beer wars, take care of shipments of booze, collection of money, and protect booze shipment locations from their rival encroachers.
The book cover really gave me a violent look, yet three words written on the cover were true to the content of the book. Bullets, Booze, and Beauty are the center of the story. Once I opened the book it introduced me to a new world of violence, love, and most important some valuable loyalty lessons.
Book Review: Gone the way of the Dodo Bird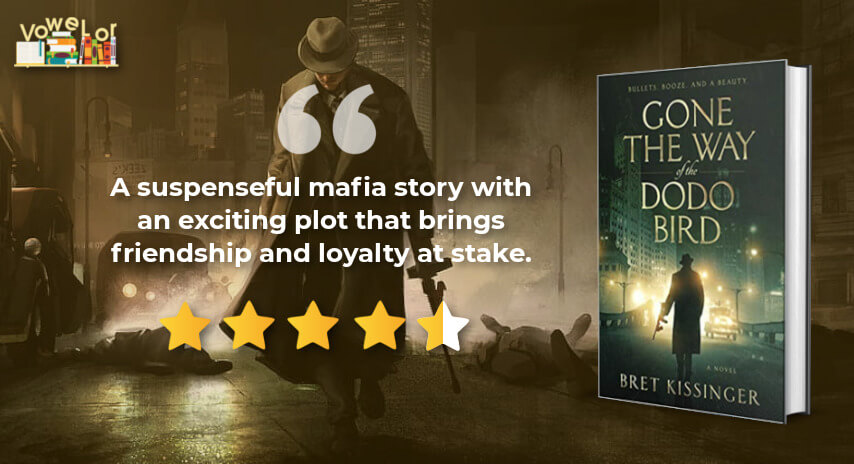 We all know Dodo is a bird that is extinct, and worst, we are not aware of why Dodo was here before it was gone. If I say I have something which will make you cry, laugh and feel loved together. Yes, you heard it right. Gone the way of the Dodo Bird is one such gemstone that will make you feel a plethora of emotions.
Setting ⭐⭐⭐⭐
The Story involves Johnny De Luca, a soldier dealing with his past traumas until he meets a charming yet strong woman Paris who worked as a prostitute in The Moonlight where Jhonny along with Hotsy and Tomato spends evenings.
Plot ⭐⭐⭐⭐⭐
Dealing with so many traumas and past anomalies Johnny was living a life that was not the life he had dreamt of. Hotsy and Tomato were not only his loyal friends but were also ready to take a bullet for him.
Their life is surrounded by three things: Booze, Bullets, and lots of women. Paris was not a regular woman which John was meeting every night, she was someone who made Johnny pour all his emotions out, trying to be a better person, to be someone he always wanted to be.
The story takes a violent twist when Johnny survived a bullet for booze and his friends go into pure rage for revenge. The book showcases that it involves lots of violence and fights.
Writing ⭐⭐⭐⭐⭐
When it comes to the reading experience, it was an exciting, suspenseful read for me. You
will never get bored reading this book. The characters were so well written, you can easily relate to them. The plot was so daring as well as engaging. Overall it was a fun yet emotional read. I got very emotional reading this book.
Writing Style
⭐⭐⭐⭐⭐
Plot
⭐⭐⭐⭐⭐
Setting
⭐⭐⭐⭐
Vowelor Review: A unique storyline and extraordinary plot
development that keeps you glued to the book.
4.5
✅ Get your copy of Gone the Way of Dodo Bird by Bret Kissinger on
Amazon now
!
Reasons to add this book to your TBR
The plot and the whole story were so fresh and unique to me. I enjoyed every chapter of this book. Where there is a plethora of books written on romance and thriller this book will give you a fresh breath of friendships and violence.
Author Bret Kissinger is an excellent writer who never misses to please his readers with his witty and creative writing. If you are a fiction lover, you can't miss this one for sure, and even if you are not, give it a try you won't regret it.
About the Author: Bret Kissinger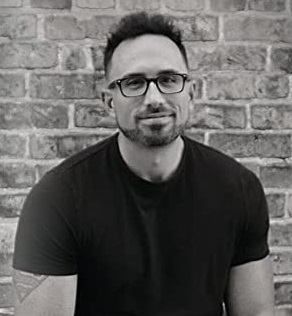 Bret Kissinger is an author from Wisconsin. With his love for history and writing, he gave three commendable books which his readers enjoy. He wrote books like Forever Fleeting which was also his debut novel, Gone the way of Dodo bird, and The final edit.
Intertwining his passion for facts and fiction he is giving his readers some brainstorming novels. Apart from writing he also loves watching movies, walking, and going to the gym for his fitness.