Excalibur's Pendragon is a fantasy-filled fiction thriller novel written by Parker. C Wilson, published in the year 2022. The story is set in a world full of secrets, adventures, and magic. It is a tale of endless twists, duty, love, and pure dedication.
The book follows a boy named Ryan, a high school year kid dealing with her mother's loss Rebecca. Unknown to his numerous powers, a whole new different world is waiting for him to discover. This imaginative Arthurian legacy-based book is appealing not only to kids but also to the older generations.
Book Review: Excalibur's Pendragon by Parker C. Wilson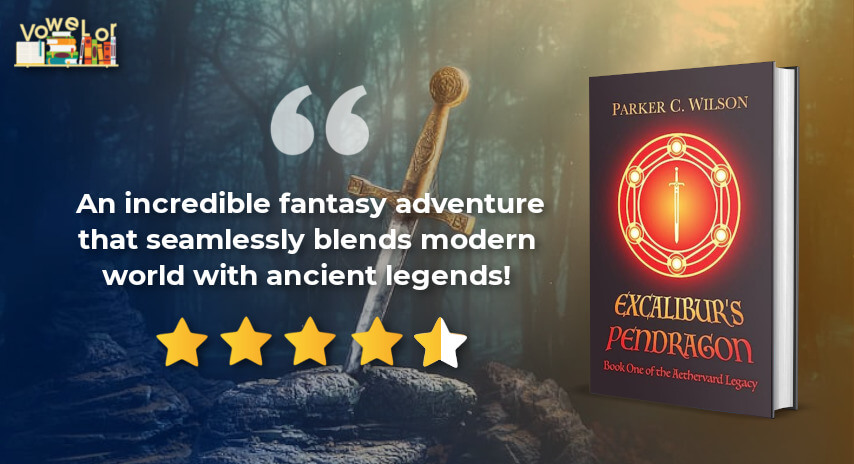 Sometimes not everything is visible to our naked eye; there is a lot more behind it. Excalibur's Pendragon is one such story where the protagonist Ryan is portrayed as just another guy from high school. But, little did he know, he himself was the ocean of numerous power and magic. The story is filled with suspense, love, and thrill that you can't wait for its upcoming series.
Setting ⭐⭐⭐⭐
The story is about a boy named Ryan who lives in Colorado with his parents. His parents are part of a mysterious organization ORT that protects the people from the Fomori (the monsters from a different planet).
Ryan, unknown of all this, was living a normal life with his friends Curt, Mack, and Duke. This book promises to keep you on the edge throughout its journey.
Plot ⭐⭐⭐⭐
Ryan's parents George and Rebecca had a connection with a terrestrial place called Annwn whose king got cursed by Mordred. Keeping the legacy alive the Aethervard promises the king that the next Excalibur's emblem will manifest on the shoulder of an infant at his birth who will be the next pendragon.
Born with the mark on his shoulder Ryan unearths the truth behind it. The mark is just the beginning of this marvelous tale that unravels many adventures, duties, and a legacy.
Ryan meets Kate through their common link to the organization. And, in a short duration, they became good friends. She was blessed with some inherent powers which will prove to be the icebreaker for the upcoming series.
Theme ⭐⭐⭐⭐
The author fused the emotions so well that you will think that Ryan is one of your friends. The realistic approach of the writer helps a lot to connect with the character's adventures and their journey.
The theme is so accurately presented that you can't resist turning the pages and reading even the upcoming ones.
Writing ⭐⭐⭐⭐
The writing style of the author was very engaging and pleasing to read. At first, it seems like a high school kid story but later it opens to a daring adventurous journey filled with love, duty, and lots of action.
Setting
⭐⭐⭐⭐
Plot
⭐⭐⭐⭐
Writing Style
⭐⭐⭐⭐
Vowelor Review:

 

4.0
✅ Grab your copy of Excalibur's Pendragon by Parker C. Wilson on
Amazon now
!
Reasons to add this book to your TBR
We have heard stories of superheroes where the hero kills the villain and the good prevails but have you ever wondered what if the hero itself is not aware of his powers and living a normal life? The story of a sword Excalibur's journey to the deserving person in the modern world is one such story.
The book engages audiences from every age group with its unique plot and dialogue delivery. It covers every relationship whether it is a friend or parents or anyone they depicted the bond beautifully. If you are a fiction lover then what are you waiting for? Go and grab the book now!
About the Author: Parker C. Wilson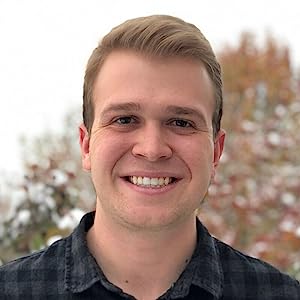 Parker C. Wilson is a creative dreamer with a love for meaningful stories. While pursuing his career as an author, he develops software to help people find inner strength and financial wellness. His writing is fueled by his love for God, his family, and the people who have supported him in countless ways.
For as long as he can remember, Parker has felt an amazing power from the art of storytelling. The magic of books has given him adventures that taught him to face his fears and to live life to the fullest. This has led him to embark on a new adventure: releasing his new series known as The Aethervard Legacy, a story filled with action, fantasy, and an invitation to discover the powers of enduring faith and redemptive love.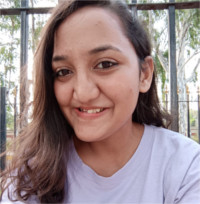 This review was written by one of the Vowelor's book review team members – Shruti Kapoor. She is a content writer and an aspiring journalist.
Shruti is a generous person who always has a special space for plants and animals in her life. In her free time, she loves to read philosophy and stuff that stimulates her intellectually.