Discovery is a fantasy-based novel by author Anna K. Payne, which was published in the year 2022. The book follows Emily, a regular girl trying to make it through the pandemic and the subsequent shutdowns along with her cats. Do you know the twist? The cats talk among one another.
The book cover gave me a very contemporary fiction kind of vibe, but little did I know that I'll be opening myself to a whole different point of view of the world as we know it.
Book Review: Discovery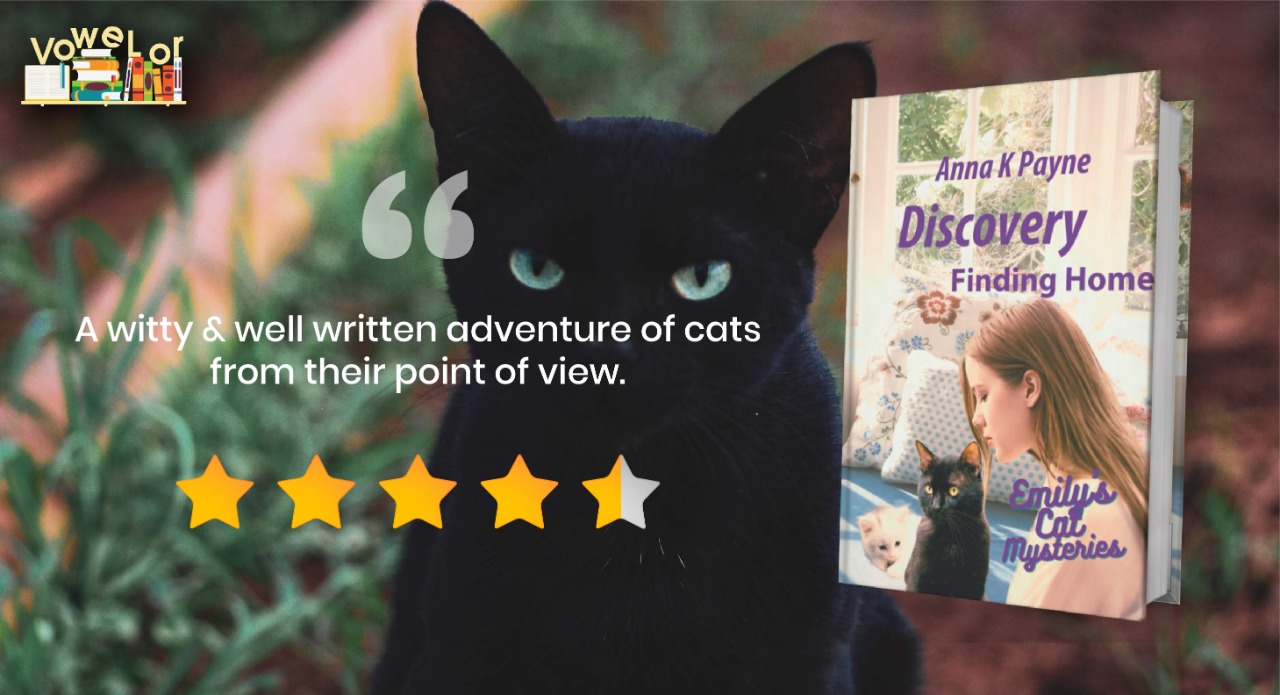 The book has a lot to talk about. The plot is very gripping, the characters equally interesting and the writing absolutely mesmerizing. I'd like to talk about each of the aspects separately in order to make it distinct and clear for the readers and would rate each one out of five.
Setting ⭐⭐⭐⭐⭐
The book is set in the timeframe when the Covid-19 pandemic began and the world came to a standstill. The offices were shut down, lives were lost at unfathomable numbers, people couldn't see their family members in healthcare facilities, and everyone was alone and on their own.
This setting was very new to me as a reader as I've never read any story set in the covid timeframe before, which made it much more relatable. The struggles of the characters with the new normal, the situations they'll be going through, the losses they'll suffer, everything will feel very real to the readers.
Plot ⭐⭐⭐⭐⭐
Emily is an IT professional who spends her day coding. When the pandemic strikes and she got confined to her four walls, she finally decides to adopt a cat as she always wanted to. At the shelter, Jeffrey, Greyson, and Susie have found each other and made their own family even when no one was adopting them. Hop on this fun ride which will take you through a plethora of emotions while Emily and her cats try to fit in their respective new worlds.
Writing ⭐⭐⭐⭐⭐
In terms of readability, it is a fairly easy read and can be finished in just one sitting. But that very simplicity of the language and the story is what makes it so relevant and relatable.
Themes ⭐⭐⭐⭐
The story revolves around the initial time of the pandemic so it comes with everything there was to it, the feeling of loneliness and hopelessness, losing loved ones and livelihoods, helping people who are in need, along with the negativity that took root in the minds of certain people in such an extreme and unforeseen circumstance.
Verdict: 4.5/5, A witty and well-written adventure of cats from their point of view.
Reasons To Push It Up Your TBR
All of us have seen the pandemic and its effects on people firsthand. The toll it took on people of all ages was horrifying, and the way it took a lot of our loved ones from us was heartbreaking. However, there was a lot that was to be learned from it as well and there's still more to it. The virus affected different people in different ways but one thing that remained constant was the people's need for someone to be around in order to shoo off that feeling of loneliness that came while being confined to one place.
Discovery explores one such person's need for emotional support in times of turmoil and unrest, no matter if the companions are humans or furry four-legged creatures. To make it a little fun, the author also added an element in the story where those furry four-legged creatures have their own lives where they can connect with their own kind and help each other adapt to new and old environments.
No matter what genre you regularly prefer, just pick this one up for once, because trust me when I say it's not going to disappoint you.
✅ Get your copy of Discovery by Anna K Payne
from
Amazon
now!
About the Author: Anna K Payne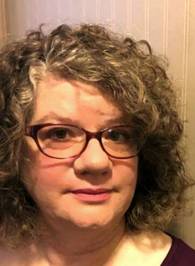 Anna K. Payne is an author, web developer, and freelance consultant from California, who published her recent novel, 'Discovery: Finding Home' in the year 2022. Anna is a mother of three and has been married for 40+ years and also has three fur babies who love to nap near her while she works on her computer. She loves the idea of mysteries and thrillers which makes One-liners and Things that Explode her favorite movies.