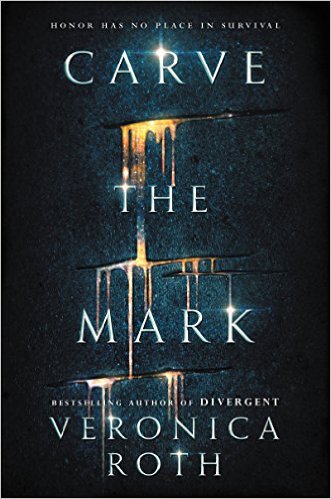 Book Review : Carve The Mark by Veronica Roth
Veronica Roth is all set with her new book 'Carve The Mark' which is the first book of the duology releasing in Jan 2017. Carve The Mark is an upcoming sci-fi thriller after her popular Divergent trilogy.
This book by Veronica is set in a Starwars-like background with interplanetary lives and rivalry. The story of Carve The Mark is about a galaxy where everyone develops a 'currentgift' – a unique power that can shape the future. The concept of currentgift is like a superpower held with each inhabitant of the planet that has a vital  role in their existence.
Carve The Mark by Veronica Roth has two main characters Cyra and Akos who live on two different planets. Cyra is the sister of a pitiless dictator of the Shotet planet. Cyra's currentgift converts in pain and power which her brother uses against his enemies. Despite being a puppet in her brother's hand; she is resilient, quick and smarter than him.
Akos, who belongs to a rather peaceful nation of Thuvhe, get kidnapped by the enemy soldiers and stuck in Shotet with his brother. Akos uses his unique currentgift to protect himself and his brother and tries to get out alive. Pulling out the unusual fete makes him cross with Cyra.
Now, these two have to decide whether to help each other to survive and end the insurmountable enmity of the two nations or destroy one another in the race for victory.
Storyline

Characters

Writing Style
Vowelor Review
With a unique concept of lives and futuristic interplanetary worlds, Carve the Mark is a power packed sci-fi thriller. If love Star Wars, you're gonna love this too!
About the Author : Veronica Roth
Born in August 1998 in New York City, Veronica Roth wrote her first book 'Divergent' while she was in final year of Northwestern University. Her career skyrocketed with the publishing and film rights sold even before the book went into print.
After the success of her first book, Veronica Roth went on to write two more novels in the series Insurgent and Allegiant. Her second novel has also been adapted into a movie with the same name.  She won the title of Goodreads Favourite Book 2011 and Best YA & Sci-Fi in 2012.