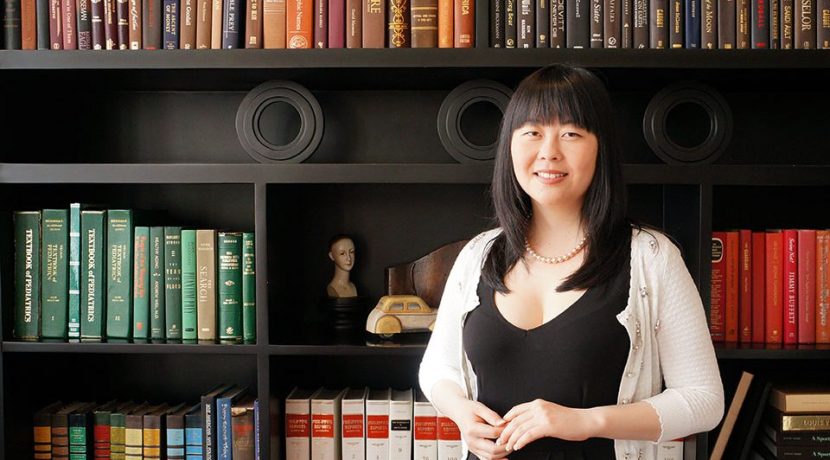 Lang Leav, the heart-melting poetess, has made her mark in the hearts of numerous readers around the world with her soulful poetry. She announced her first YA novel Sad Girls in mid-2015 and the release was due this year. Every fan has been eagerly waiting for Lang Leav's Sad Girls since then.
---
Update: Lang Leav's latest novel Sad Girls to release on 30 May 2017
On 08 Feb, Lang Leav announced on twitter that her new novel Sad Girls is now available for pre-order and set to release on May 30, 2017.
Exciting news! My new novel Sad Girls will be available May 30, 2017. To pre-order your copy now, click here: https://t.co/gMVv7GxVxu ? pic.twitter.com/uKiKwgXlZz

— Lang Leav (@langleav) February 8, 2017
Also, read the complete excerpt of the Sad Girls by Lang Leav.
---
On 14 Dec, She gave a great news for all those fans about her first novel Sad Girls release. One of her fans asked her on Twitter about the release date of Sad Girls and, guess what, Lang Leav herself replied to her fan confirming her novel's release. Can't believe? See yourself.
Lang Leav : Sad Girls will be out 2017
Sad Girls will be out 2017 ? https://t.co/3WrYOBpqtc

— Lang Leav (@langleav) 14 December 2016
After this tweet reply by Lang Leav, her fans couldn't envelop their excitement and started liking and retweeting it continuously. Although, the exact release date of Lang Leav's debut novel is not yet definite. So, guys, you gotta wait a little more to have your hands on Sad Girls by Lang Leav. No need to dishearten because we have got you some sneak peek from the long-awaited book.
Excerpts from Sad Girls by Lang Leav
Earlier this year, Lang Leav shared some of the exclusive pics from her book Sad Girls on her social profiles. These images are in themselves enough to anticipate the awesomeness of magical words of Lang Leav in Sad Girls. Wait no more! Here are the excerpts from Sad Girls she shared.
Another One from Sad Girls!
One More, Guys!
Well, that all we have from Sad Girls by Lang Leav as of now. Watch out this space as we get some news about Sad Girls' release!
Cover Image Source: GMANews
Excited about it? Drop in your comments and share the news!