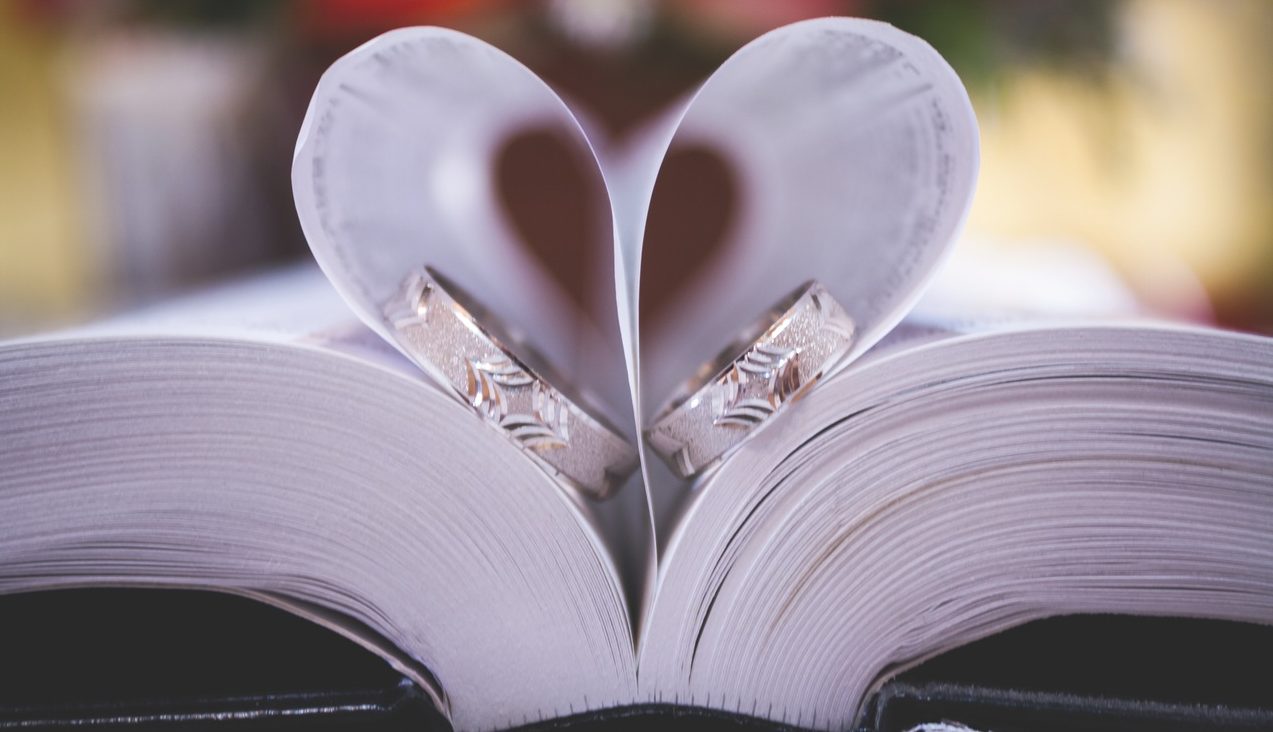 As we are very near to celebrate the day of love, which we call as 'The Valentine's Day 2017'. The lovebirds are all set to be free from the hatred of the heart and convert it to the warmth and romantic feeling of lust and love. The markets are already decorated with the fragrance of roses and the color of red, every lover looking for his glory to spread the love on his beloved. Let us all be a part happiness, let us all be a part of love, where one can only reflect the rays of Romanticism. Let us delve deep into Valentine's Day Romance Books to celebrate the day of love. Here I have gathered the list of top 12 Romantic Books to read on Valentine's Day 2017.
Best Romantic Books to Read on Valentine's Day
Here is the list of Romantic books that you can read to celebrate the Valentine's Day 2017 with your lover.
1. Gone With the Wind (1939)
It is a book of love during the American civil war times. It is written by Margaret Mitchell. 'Gone With The Wind' is about a beautiful and Ruthless Scarlett, O'Hara and the handsome soldier of fortune, Rhett Butler. If you are looking to be a part of love then you must add this Valentine's Day romantic book to read in your personal library.
2. Day It Rained Hearts (1983)
It is a Simple Heart-warming book, full of illustrations about the story of friendship and love. 'The day It rained Hearts' is the best book to understand the importance of loved ones in life. Cornelia Augusta is the main character of the Story who thinks that life is beautiful when there is love in it.
3. Paris: A Love Story (2012)
'Paris A Love Story' is the third book from the list of Romantic books to read on Valentine's Day 2017. It is written by Kati Marton. This book is the dedication to those who has ever had their heart broken. If you ever have fallen in love with Paris, or in Paris, then all your memories will get refresh after reading this book.
4. Fifty Shades of Grey (2011)
When Young Anastasia Steele goes for an interview, she encounters a handsome, dashing and appealing guy named Christian Grey. The Story becomes interesting as the hidden black truths of multi-millionaire Christian Grey unfolds. 'Fifty Shades Of Grey' is the Story of lust that truly occupies the power of love. Your Valentine's Day gets stuffed with love if you choose to read this romantic book.
5. A Good Indian Wife (2008)
If you are looking for Some Indian Romantic Spices with the Complications of love, then you have to be a part of Handsome anesthesiologist Neel in 'A Good Indian Wife', the last thing he wants for himself in life is an arrange marriage. He has a perfect Girlfriend back in San Francisco, but he cannot fight with family's rituals and end up getting arranged marriage with a girl named, Leila, comes in his life with her own complications. If your love story somehow relates to this one then you should give a read to this book on Coming Valentine's day.
6. Wuthering Heights (1846)
It is the only Novel written by Emily Bronte. 'Wuthering Heights' is a beautiful work of fiction that captures the emotions of love, jealousy, and hatred. Earlier this novels was considered as brutal, physically and mentally cruel. Over the years it emerges out as the more popular and is considered one of the best works in English literature.
7. Persuasion (1817)
This is the best-suited novel to count in the category of best Romantic books to read on Valentine's Day 2017. 'Persuasion' is the last fully novel written by Jane Austen. It is a brilliant satire of vanity and pretension. Twenty Seven, Anne Elliot is no longer young and had missed the beautiful marriage prospect. Eight years earlier she had been purchased by her grandmother to break off her marriage from a handsome naval captain who at that time was nothing, but now after returning from the Napoleonic war, he has all the success in life. Will both of them happen to meet all over again? This is interesting to watch in this one of the best Valentine's Day romance books.
8. Waiting To Exhale (2005)
If you're looking for a guide to finding despair, humiliation, and self-loathing by throwing yourself at anyone of the opposite sex who conceivably could be good in bed, 'Waiting to Exhale' can be a good addition to your list of best romantic books to read on Valentine's Day 2017.
9. Bared to You (2013)
Reading through this will definitely give you the goosebumps. This is fiery, a hot grilled love story. 'Bared to You' of a girl's life which turned out to be lightning flame with the entrance of hot and sizzling Gideon Cross. She punctuates her feelings like this "I craved his touch like a drug, even knowing it would weaken me. I was flawed and damaged, and he opened those cracks in me so easily". Pick this book for your girlfriend to make your Valentine's Day hot and spicy.
10. I too had a love story (2013)
'I too had a Love Story' is the debut novel of the famous Indian Writer, Ravinder Singh. The Story is based on the two characters Ravin and khushi, their families are constantly forcing them to get married as a result they enrolled in one of the matrimonial sites. The Story takes a flow when they met with each other and their love started to grow. If your love story is also based on Indian traditional love, then get this book and put it on the list of best books to read oncoming Valentine's Day.
11. The Notebook (1996)
No Valentine's Booklist is complete with the addition of 'The Notebook' by Nicholas Sparks. The way Nicholas defines love in this book is commendable. The story of the books is about eternal love that has faced all odds of life and wins. This book is also on SALE on AMAZON this valentine and a must to read on the occasion of the day of love, Valentine's Day 2017.
12. Eleanor & Park (2013)
'Eleanor & Park' is the twelfth novel in the list of Top 20 Romantic books to read on Valentine's 2017. It is a story of a new girl in the town named, Eleanor. She has a very lonely life, mad red hair and chaotic home life, she couldn't stick out more if she tried. Then she takes the seat on the bus next to Park. Quiet, careful and – in Eleanor's eyes – impossibly cool guy. As the time passes they both fall in love. If you are looking for romantic books then you can buy this book from your local library.
That's all from the list of Top 12 Romantic Books to Read on Valentine's Day 2017. I hope you are already feeling too much of love right now if you have any good Valentine's day romance books suggestions, then you can write to us in comments.