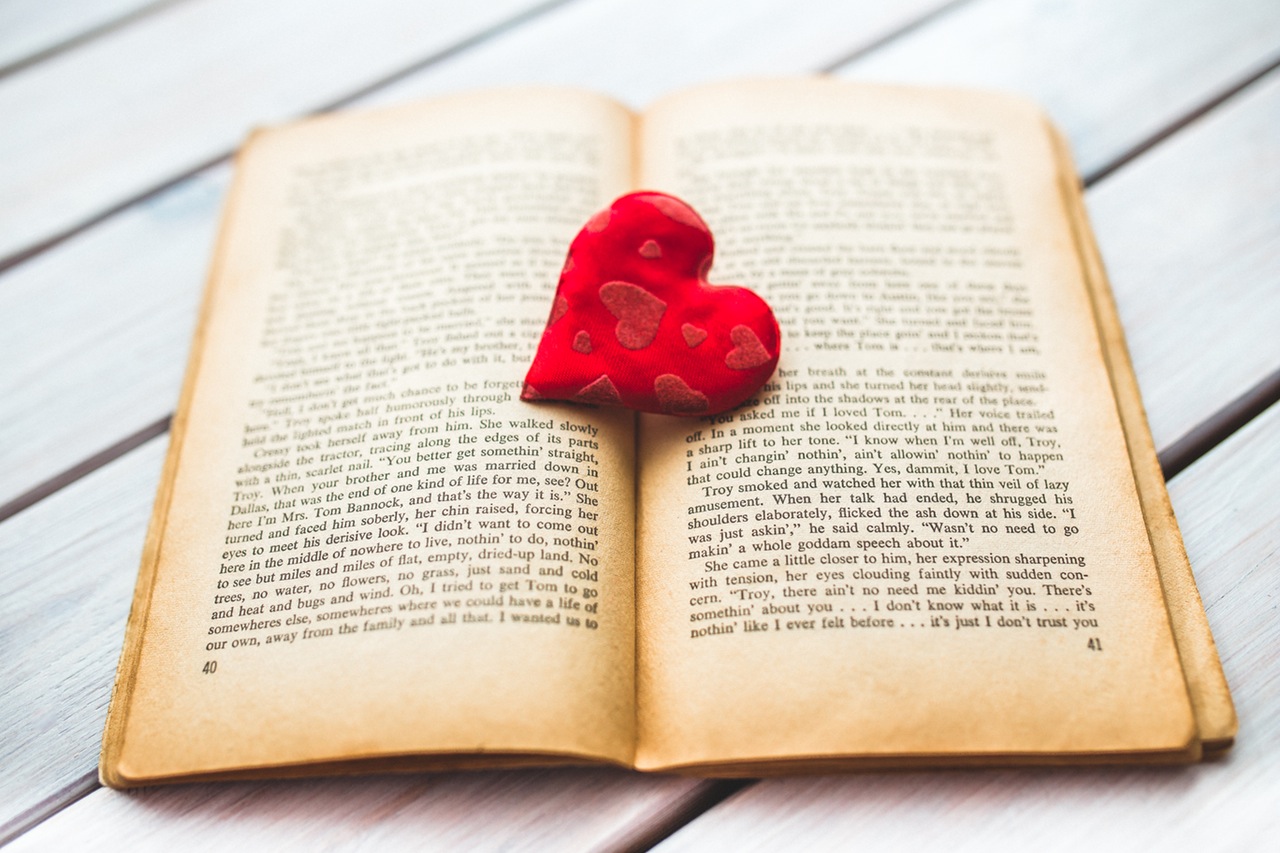 The love can be defined as the synonym of ROMANCE. Without love, we cannot predict the existence of romance. Even now and then, many Indian Authors have written their essence of love in form of romantic books. Every year thousands of books are published on the subject of romance, but few leave the impression of Best romantic books by Indian authors among the readers.
Best Romantic Books by Indian Authors 2016
1.
All Rights Reserved for You by Sudeep Nagarkar
If you are a great fan of Real love stories, then go grab this one because this romantic novel is not a usual love story. Sudeep Nagarkar has put his heart out for the readers of love. All Rights Reserved for You by Sudeep Nagarkar will touch your heart and make you believe that if the Love is true, then Long distance relationship surely works with plenty of Trust and Loyalty.
2.
It's All in the Planets by Preeti Shenoy
Once again Preeti Shenoy defined the love with the unique flavors of relations. This romantic book will make you believe in the theory of Destiny. Wherever you are, your destined love will meet you one day. The unique writing style of Its All In the Planets makes it classify as one of the best romantic books by Indian authors released in 2016.
3.
The Girl of My Dreams by Durjoy Datta
Durjoy's latest romantic book is a whole different level of madness. A perfect blend of suspense, romance and thrill. Durjoy Datta has created a brand new genre for the lovers of Romance. This book is not about ordinary love story but it is a roller coaster ride full of emotions which makes it counted in one of the best Indian romantic novels to read among the readers
4.
This Love that Feels Right by Ravinder Singh
Ravinder Singh's latest love story, This Love that Feels Right, sings a unique concept of Love that is somehow honest but not widely accepted. If you feel like going wherever Love takes you, then give a read to this romantic novel by the talented Indian author, Ravinder Singh.
5.
Colourful Notions: The Roadtrippers 1.0 by Mohit Goyal
Ever thought of giving up on your current job and start to explore the world around.  Colorful Notions by Mohit Goyal is about Three guys who have done exactly the same. It is the  journey of 3 youngsters traveled all around India sharing the different perspective of love and relations.
6.
A Forgotten Affair by  Kanchana Banerjee
This romantic novel by Kanchana Banerjee gives a glimpse into the life of a woman who has a dark secret, and because of an accident, she lost her memory. A Forgotten Affair becomes an interesting romantic read when her past now once again revolves around her present. Definitely one of the best romantic books by Indian authors published in 2016.
7.
The Smitten Husband by  Sundari Venkatraman
The Smitten Husband is another good romantic novel released in 2016 by Indian author, Sundari Venkatraman. It is a love story of a jeweler Ram Maheshwari with the lovely, stormy-eyed Sapna . Going with the current traditions of Indian Marriage, how she manages to accept the Ram as her true love or of she is going to take it as her destiny. A deserving entry into our list of best romantic books by Indian Authors.
8.
Her Last Wish by Ajay K Pandey
The novel, Her Last Wish by Ajay Pandey is an inspiring story of love, relationships and sacrifice, which proves once again how a good wife makes the best husband.
9.
You are the Reason to my Smile by Arpit Vageria
The novel, You Are My Reason to Smile by Arpit Vageria is a story of a corporate employee named Ranbir who turned full-time writer and his journey beyond.
If you have more to add on to the list of best Romantic Books to read by Indian Authors, then drop your suggestions in the comments.