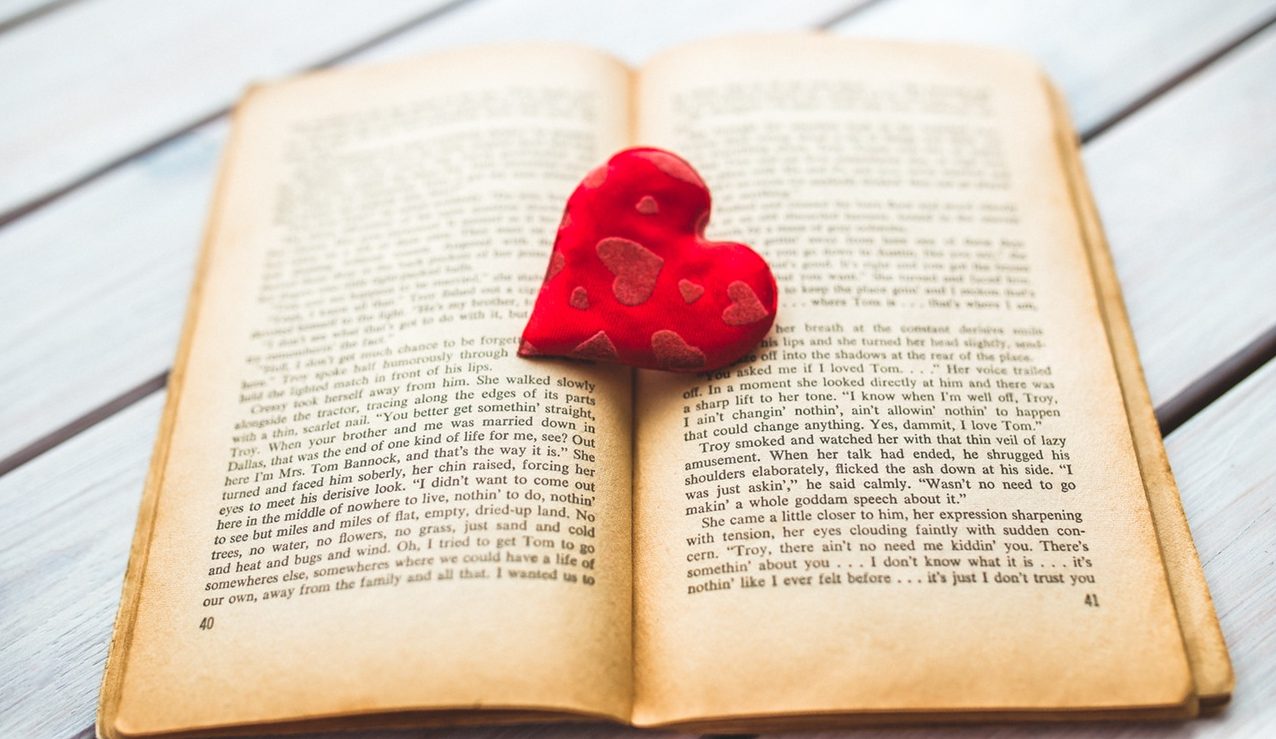 Love can be defined as the synonym of ROMANCE. Without love, we cannot predict the existence of romance. Even now and then, many Indian Authors have written their essence of love in the form of romance books.
Every year thousands of books are published on the subject of romance, but few leave the impression of Best romantic books by Indian authors among the readers.
Best Romance Books by Indian Authors
Here is the list of top handpicked love story books by Indian authors.
1. All Rights Reserved for You by Sudeep Nagarkar
If you are a great fan of Real love stories, then go grab this one because this romantic novel is not a usual love story. Sudeep Nagarkar has put his heart out for the readers of love.
All Rights Reserved for You by Sudeep Nagarkar will touch your heart and make you believe that if the Love is true, then Long distance relationship surely works with plenty of Trust and Loyalty.
2. It's All in the Planets by Preeti Shenoy
Once again Preeti Shenoy defined love with the unique flavors of relations. This romantic book will make you believe in the theory of Destiny. Wherever you are, your destined love will meet you one day.
The unique writing style of Its All In the Planets makes it classified as one of the best romantic books by Indian authors released in 2016.
3. The Girl of My Dreams by Durjoy Datta
Durjoy's latest romance novel, The Girl of my Dreams is a whole different level of madness. A perfect blend of suspense, romance, and thrill. Durjoy Datta has created a brand new genre for the lovers of Romance.
This book is not about an ordinary love story but it is a roller coaster ride full of emotions which makes it counted in one of the best romantic novels by Indian authors to read among the readers
4. This Love that Feels Right by Ravinder Singh
Ravinder Singh's latest love story, This Love that Feels Right, sings a unique concept of Love that is somehow honest but not widely accepted.
If you feel like going wherever Love takes you, then give a read to this romantic novel by the talented Indian author, Ravinder Singh. And, believe me this is one of the best books to read by Indian authors.
5. Colorful Notions: The Roadtrippers 1.0 by Mohit Goyal
Ever thought of giving up on your current job and start to explore the world around.  Colorful Notions by Mohit Goyal is about three guys who have done exactly the same.
It is the journey of 3 youngsters traveled all around India sharing the different perspectives of love and relations. It will give you a little glimpse of India and its culture making it one of the best Indian books to read.
This romantic novel by Kanchana Banerjee gives a glimpse into the life of a woman who has a dark secret, and because of an accident, she lost her memory.
A Forgotten Affair becomes an interesting romantic read when her past now once again revolves around her present. Definitely one of the best romantic books by Indian authors published.
The Smitten Husband is another good romance novel released in 2016 by an Indian author, Sundari Venkatraman.
It is a love story of a jeweler Ram Maheshwari with the lovely, stormy-eyed Sapna. Going with the current traditions of Indian Marriage, how she manages to accept the Ram as her true love or of she is going to take it as her destiny.
A deserving entry into our list of best romantic books by Indian Authors.
8. Her Last Wish by Ajay K Pandey
The novel Her Last Wish by Ajay Pandey is an inspiring story of love, relationships, and sacrifice, which proves once again how a good wife makes the best husband.
Vijay's life is ruined by his father's over-expectations and his constant efforts which lead to failures. But, when he ties the knot with Astha, a confident girl his life turns upside down.
You are going to love this Indian romantic book and the idea behind it.
9. You are the Reason to my Smile by Arpit Vageria
The novel, You Are My Reason to Smile by Arpit Vageria is a story of a corporate employee named Ranbir who turned full-time writer and his journey beyond. Ranbir is truly in love with Adah for whom he can even leave the rest of the world.
When Ranbir drops his career to become a writer, he finds himself drifting aways from Adah. Many times he witnesses asking himself a question, "Is it, true love?" But his life changes when his first reader, Pihu walks into his life.
You need to read the whole book to know how things turn out for Ranbir and Pihu.
10. Every Time it Rains by Nikita Singh
Every Time it Rains by Nikita Singh is a story of a heartbroken girl Laila. After going through a bad relationship and traumatic breakup, she spends most of the time in her bakery to heal.
The story plot twists when Laila meets a boy JD. JD is a young, carefree, and a free-spirited man. But, Laila is not yet ready to take the path of love again. You need to read the whole story to know how love rekindles the life of Laila.
11. Everyone Has a Story by Savi Sharma
Savi Sharma's debut novel Everyone Has a Story was released in 2016. It is a story of Meera and Vivaan who accidentally met each other just to be together.
Meera is a writer who is seeking ideas for her book and Vivaan is a banker who has wanderlust. Soon they both fall in for each other. But when their darkest secrets came out their lives were shattered.
It is a must-read for all the romantic book lovers from one of the best Indian authors.
If you have more to add on to the list of best Romantic Books to read by Indian Authors, then drop your suggestions in the comments.