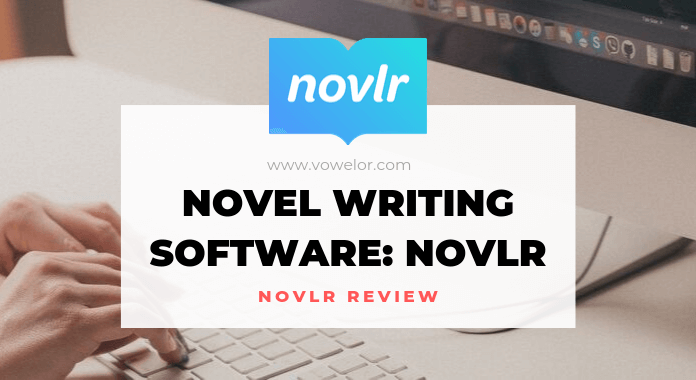 Today's writers have so many tools, apps, and software programs to make writing easy and more enjoyable. If writing is your passion, then you must keep checking these new facilities to improve your writing and its overall experience.
If that's the case, then you are on the right tab! I'm going to discuss about Novlr today. It is a writing tool with some extra features. This software aims to make writing smoother, easier and more convenient for you.
The Basics of Novlr
First of all, I'm going to give you a brief about Novlr so that you can decide whether this review worth your time or not. Novlr is a cloud-based writing tool that can be used for any type of writing purpose. But, it is most beneficial for writing novels. Anyone can easily use this writing tool by signing into it. Novlr is accessible via your desktop, laptop or mobile phones.
It is a writing platform that tries to provide you with full ease in your writing tasks. After signing up to Novlr, you can:
Plan your writing task.
Track your writing performance.
Set personalized writing goals.
Get suggestions for writing styles.
Check your grammar.
Proof-read your work.
Publish your book or article by easily exporting it.
So, in short, Novlr has much more to offer as compared to normal writing tools like MS Word or Google Docs. But how many of these features will be actually useful for you? Well, you will be able to decide that only after going through the whole review.
Unique Features of Novlr
What makes Novlr unique? What are the features which make Novlr a worth-trying writing tool? These questions must be hovering over your mind. So, let's find the answers to these questions by analyzing the salient features of Novlr.
Author Friendly Writing System: Novlr offers the perfect writing environment to the authors. The interface is aesthetically pleasing and minimalist. The writer can change the colors as per the time of the day. It also has a distraction-free mode.
Assist in Multitasking: If you love multitasking, then Novlr is perfect for you as it supports in handling various tasks at a time. You can add multiple novels on Novlr and switch between them any time while working.
Assist in planning: You can plan your work in advance by breaking it into chapters in Novlr. Plus, you can use special sections to develop your characters and plots before actually introducing these people or events into your story.
Easy to make changes: You can easily skip chapters to read a particular scene or to fix anything in between writing your novel. You can easily skip chapters to reach the 1st chapter from the 30th for editing.
In-built note section: You can write down your side notes in the in-built note section of this app. In this way, all your notes will be gathered in one place within Novlr. You won't have to switch tabs to read anything from these notes while writing your novel.
Provide meaningful writing stats: Novlr also helps you in knowing your writing capabilities in a better manner by providing writing stats. You can know how many words you can write on an average, which are your most productive hours etc. based on your performance in Novlr.
Auto-save every version: Auto-save is quite a normal feature seen in writing apps. But, the auto-save of Novlr is slightly different from that. It saves not only your existing work but also the previous versions of your work. In this way, you can compare various versions of the same text and return to previous versions as well.
Provide motivation: Novlr works not as a tool but as your writing companion. You can set your targets to get motivation from Novlr. It gives timely reminders in the form of motivational nudges. Plus, it gives you positive feedback on achieving your set goals.
Assist in Proofreading: Novlr also has an in-built proofreader which you can turn off and on as per your convenience. This proofreader spot spelling errors, grammatical mistakes, passive voice misuse and even give word suggestions as per the context.
Assist in maintaining writing style: It also provides guidance to maintain the adequate writing style according to your text.
Simple book exporting facility: You can easily export your book or documents from Novlr. You can publish the book by converting it into an e-book format from this tool, or you can also export it into your Google Drive and Dropbox.
The Structure of Novlr
Now that you know all about the features of Novlr, you should know a little bit about its structure. This knowledge will help you in using this online writing platform in a better way.
You will first come across a note page with instructions on using Novlr. You should read these notes properly. Afterward, you will see the menu bar on the left side of the screen. This menu is divided into two sections, one for writing and the other for planning.
You can explore these areas for planning and structuring your novel. Afterward, you can close this menu for removing all the distractions by clicking on the icon on the upper-left-hand corner. You can see this menu again anytime by clicking on the same icon.
In the upper right corner, you can see an "X" like a sign which will take you to the settings and statistics section. Here, you can set your daily, weekly or monthly word limit. You can also check your writing stats by going to the stats section. It gives clear information about your word count and the time you have spent in writing them.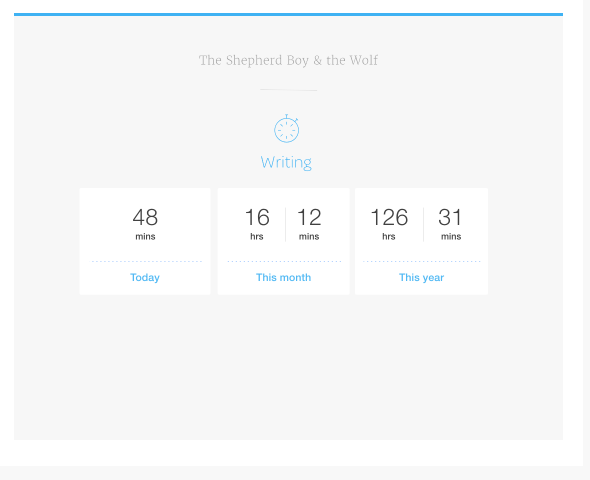 You can go to the writing preferences section to personalize your writing screen in Novlr. You can select the icons of your toolbar, your font, and its size, and choose between various modes.
For instance, if you will choose focus mode, then your toolbar and header fade to help you in maintaining better focus. You can also choose between day mode, evening mode and night mode.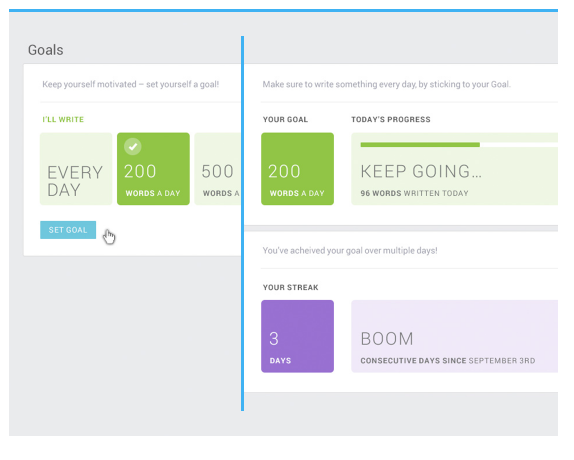 Other than that, you can click on gaols to set the goals. You can click on integrations for backing up your work and publishing it through Novlr. You can publish it in epub and Mobi formats.
How to Write in Novlr?
Now, let's move to your favorite part: writing! Writing in Novlr is very simple. The main purpose of keeping it simple was to help people in handling it with ease. You can add the title of your novel in the beginning.
Afterward, you can add as many chapters as you want by simply clicking on "add new chapter". You can even change the sequence of your chapters by dragging them. For formatting a specific section, you just have to select it, and the toolbar will appear for it.
There is a set of options on your dashboard. Among these, the first option is a proofreader that you can on and off anytime. The second option is for comments. You can switch it on to add comments in any section of your work.
The last option lets you access the previous version of your work. This helps in making massive changes in the work without the worry of messing it all. Yes, because even if you mess the current version of your work, you can return to the previous one which is already saved in Novlr.
By using the main menu, you can create new chapters, import chapters from other sources and format the imports in ".txt", ".docx" or ".rtf" formats. But, your imported work will be placed in one chapter initially. However, you can split it up into various chapters by double-clicking on the place of splitting.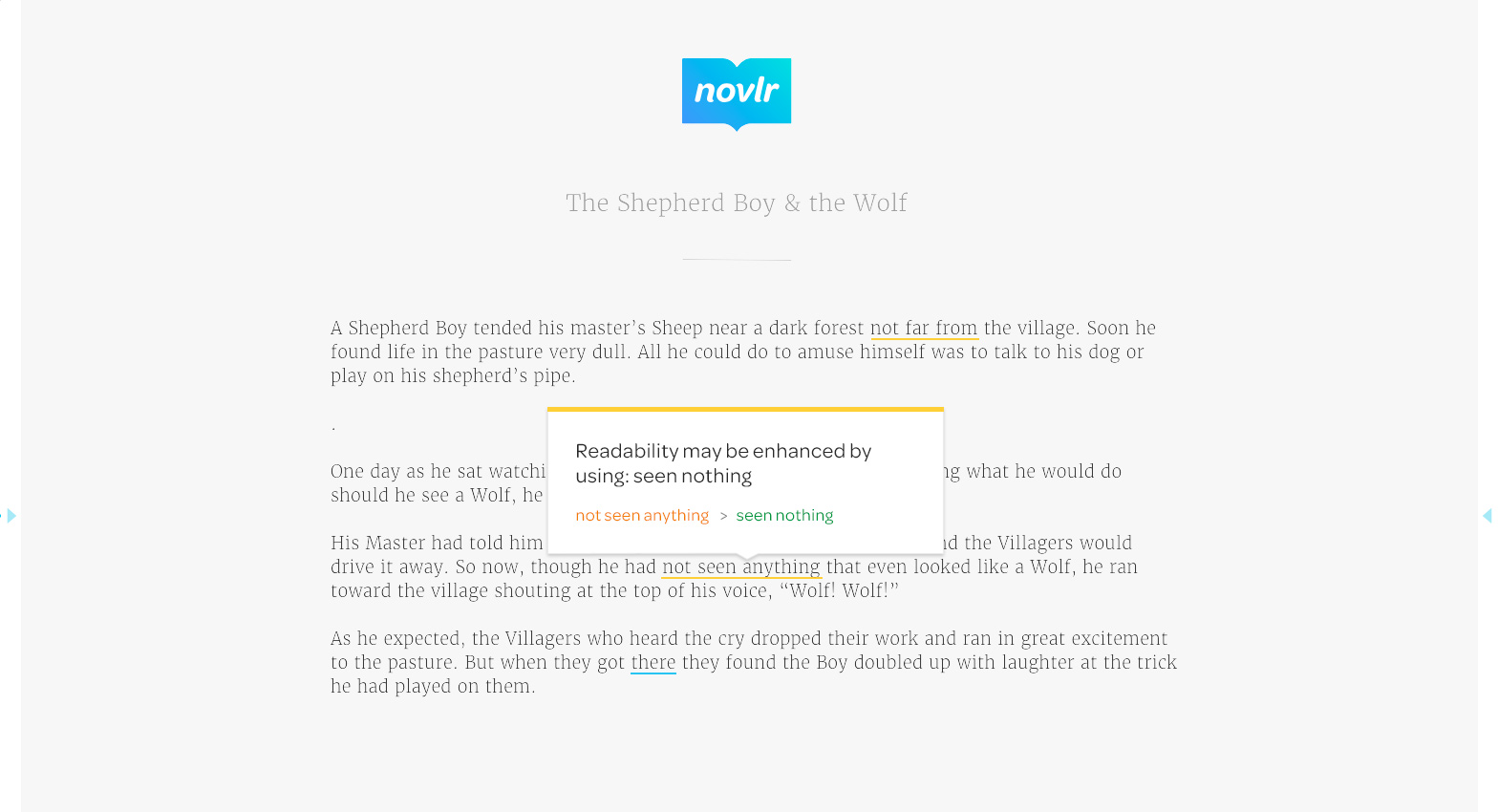 You can click on the planning section to add your notes, write about your characters, and develop your plot separately. You can also import your already created note from the other sources here.
The best thing is that you can also work offline in Novlr. You can continue your work in the same manner if you lose your internet connection. All your work will be saved in your cloud storage in this case.
Limitations of Novlr
Along with so many benefits also come to some limitations. Well, the limitations of Novlr are very few. But, I'm mentioning these because I want to show you both sides of the coin. So, let's see the chief limitations of Novlr.
Novlr is quite expensive. However, they are giving you so many features, but some new writers can't manage this cost. You get two weeks free trial, but at the end of that, you have to pay to use this novel writing software.
It lacks some features which the other novel-writing platforms offer. It has so much to offer; still, these services are lesser than some other paid apps.
How Much Novlr Costs?

Claim Your 15% Discount On Novlr Now!
Now, let's talk about money. You must know what you have to pay in exchange for all these amazing services offered by Novlr. The charges of Novlr are:
If you do a monthly subscription, then you have to pay $10 per month.
If you are interested in buying the annual package, then you will have to pay $99.96; which means you will get a $1.67 discount monthly.
You can try the free two weeks trial without adding any payment information. It means that you won't be charged automatically after completing the free trial as it happens in many other apps.
Top Tools Similar to Novlr
As a writer, you should also acquire knowledge about other writing tools available in the market. By knowing about these, you will be able to compare them with Novlr. So, I'm mentioning some tools that are similar to Novlr here.
Scrivener: Scrivener is also a writing tool used for various writing purposes. It lets you compile all your research, work, characters and notes in one place like Novlr. But, it has more features as compared to Novlr. Having multiple features also make more complex than Novlr.
Manuskript: This is yet another writing tool that helps in organizing your work and forming your ideas in a better manner. It goes one step ahead in helping you by asking questions related to your plot and characters.By answering these questions, you can get better ideas to write. Plus, you can keep track of your chapters, characters, notes, etc. in this app too. However, this app still needs some more development.
Bibisco: You can also write using Bibisco. But, it is only a desktop application. It has similar features of editing, book exporting and modes like distraction-free mode. The app also lets you take the fictional interviews of your characters so that you can know about them in a better manner.
yWriter: yWriter is a word processing tool that helps in breaking your novels into chapters or scenes. However, you can't write or do other creative tasks of forming your writing ideas in this software. So, the purpose of this app is quite narrow as compared to Novlr.
Get Exclusive Discount From Vowelor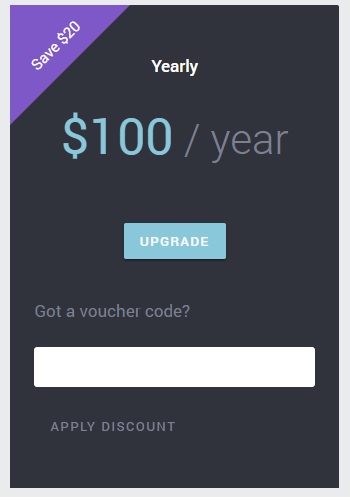 Claim Your 15% Discount On Novlr Now!
All you have to do is put "VOWELOR15" into the box, and get a 15% discount on the yearly subscription of Novlr. Keep in mind, if you go with a monthly subscription, then you have to pay 120$ .
Conclusion: Is Novlr Worth it?
In the end, I would say; if you are comfortable with spending $10 a month for improving your writing and making it more convenient, then Novlr is an ideal novel writing software for you.
However, people who have to write articles of 1000-3000 words or short stories may not find Novlr that much useful. But authors who write long novels which include plot, lots of characters, plenty of chapters will surely love Novlr. So, these people should give it a try!