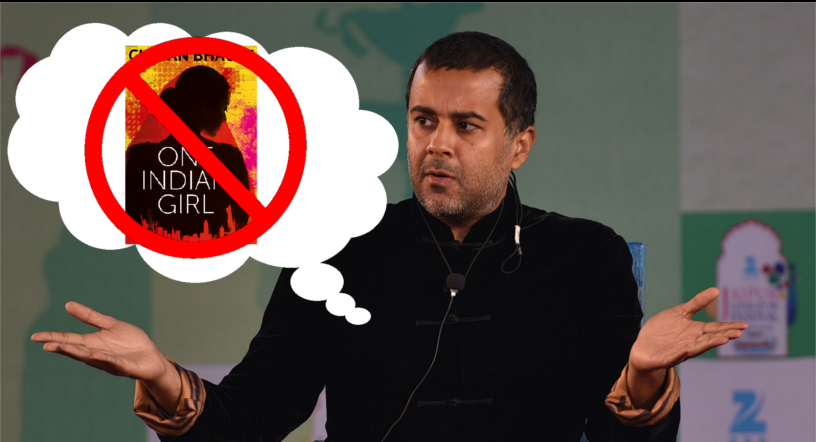 Chetan Bhagat, most popular Indian author, can never stay out of controversies. There he is again trapped into another. Not to much surprise, A new controversy has just sprung up and this time it is a bit serious than his absurd twitter remarks. This could become a bone in his neck that he might not go down very soon. Well well, here's the full scoop on what this controversy is all about.
Chetan Bhagat Accused of Plagiarism; One Indian Girl Sales Stopped by Court!
While Chetan was busy in promoting the upcoming movie Half Girlfriend which is based on his novel, A Bengaluru-based author has claimed that Chetan has copied his latest book, One Indian Girl, from one of her books.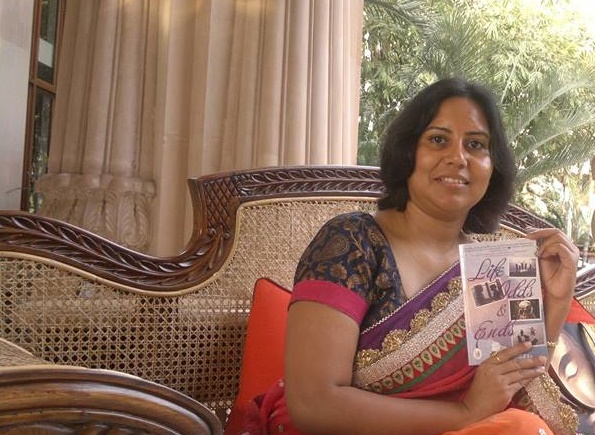 Anvita Bajpai, the author of Life, Odds and Ends, has dragged Chetan Bhagat to the court claiming that One Indian Girl is an 'intelligent copy' of a story from her book which she gifted to Chetan Bhagat during the Bangalore Literature Festival 2014.  Anvita's storybook – Life, Odds & Ends – features a story called Drawing Parallels which is about a young woman, independent and defiant in relationships. According to Anvita, Chetan Bhagat used her character and emotional flow to write One Indian Girl.
When Anvita came to know about One Indian Girl's story, She sent a notice the celebrated author in Feb 2017 to withdraw his book, One Indian Girl and also claimed a sum of Rs 5 Lakh for the intellectual damages. To this notice, Chetan Bhagat replied in March denying all the allegations. Then Anvita, left with no options, took the case to Bangalore Court.
After the hearing on 24 Apr 2017, Court granted temporary injunction restraining Chetan Bhagat & Rupa Publications from selling the book 'One Indian Girl'
On the account of the action taken by Court, Anvita shared the details in a Facebook post. Anvita's post has now become viral and being shared all over the internet. Here is what Anvita Bajpai shared about the whole Chetan Bhagat Plagiarism case.
After the court order, now the sales of One Indian Girl has been stopped whereas Chetan Bhagat is still denying the plagiarism allegations made by Anvita Bajpai.
Chetan Bhagat is immensely popular among the readers in India and all books by Chetan Bhagat have been bestsellers. It is going to be pretty interesting to see what Chetan Bhagat would do next in this whole scene.
Will One Indian Girl be back on sale again? Will it somehow affect the release of Half Girlfriend?  Or Chetan will handle this with is so-called Marketing skills? Well, I can't tell you all that now. All we can do is to wait and watch. We will update everything we get to know about Chetan Bhagat Plagiarism Case here, so guys watch this space.
Have some opinion on it? Don't forget to share with us in comments!