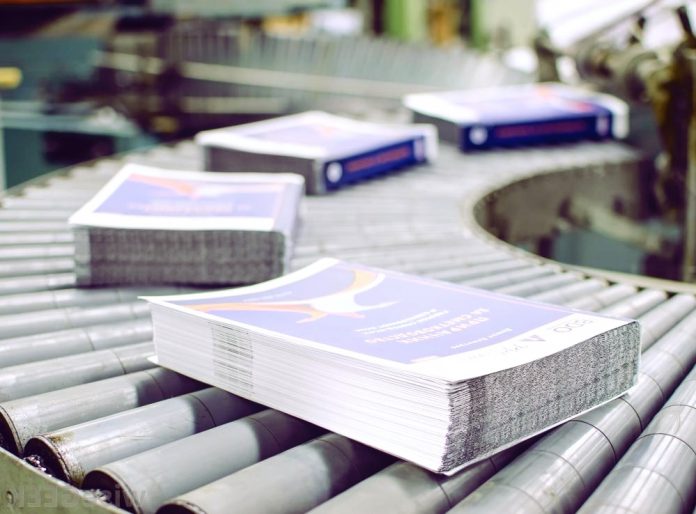 Let me begin this list of top publishing companies of 2019 with a quick fact.
According to Google Books, there are

129,864,880 Books

published till date.
Pheww. More than 100 million different titles have been published since the beginning of the book publishing industry.  If you're willing to publish a book in the near future, then you should definitely know the leaders of the publishing industry. Moreover, the choice of a Publishing house has a great impact on the success of a book and eventually your success as a writer.
Today, I am going to explain in detail about the top publishing companies around the world. This article is going to help you make your choices easier.
In recent past, with the dawn of digital books, e-book publishing has made a disruption in the market ruled by years-old top publishing companies – Pearson, Penguin Random House and Harper Collins etc.
With many dedicated digital book publishing players coming into existence, these big publishing companies had a hard time in the last financial year. Now, all these major publishing houses have made several reforms and deal with other small firms to buckle up.
Top Publishing Companies 2019 – Worldwide
Among the top positioned book publishers, Pearson has a major focus on Higher Education & Professional segment while the leaders in mainstream novel publishing are Penguin Random House (15,000 new titles, 800 million prints) and Simon & Schuster (2000 new title annually). US-based Harper Collins and French Publisher Hachette Livre are also named as one of the largest publishing companies worldwide.
Let's have a detailed insight into these publishing houses and the trends in 2019.
1. Penguin Random House
Penguin Random House was founded in 2013 after the merger of Random House (owned by Bertelsmann) and Penguin Group (a subsidiary of Pearson PLC). This merger in itself made Penguin Random House a big name in the list of top publishing companies and PRH continued the legacy extremely well in these 3 years of business.
Penguin Random House comprises almost 250 editorially independent imprints and publishing houses such as Crown Publishing, Knopf Doubleday, Random House Children's Books etc. All these divisions collectively publish more than 15,000 new titles annually. The list of authors published under the banner of Penguin Random House includes more than 70 Nobel Prize laureates and a number of the world's most widely read authors.
2. Simon & Schuster
Founded in 1924, Simon & Schuster is now a division of CBS Corporation. Simon's Aunt was fond of crossword puzzles and thought of having a book that had only crosswords in it. Simon and his brother Schuster started this publishing house and the first book they published was a crossword puzzle book which was an instant hit.
Soon, they tapped into the publishing market and, in 1990, the New York Times named it as the largest book publishing company in the USA.  After association with CBS, Simon & Schuster published the book series of Star Trek and made a solid mark in the publishing industry. Today, Simon & Schuster publishes more than 2000 new titles every year under more than 35 divisions worldwide.
3. Harper Collins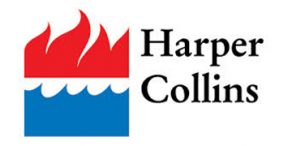 Another New York-based publishing company, Harper Collins is one of the world's largest English-language book publisher. It came into existence after Harper & Brothers and William Collins & Sons merged 1990.
Today Harper Collins has made a big name in the publishing industry. You would be surprised to know that authors like Mark Twain, H. G. Wells, Agatha Christie and J. R. R. Tolkien were originally by Harper Collins.
4. Hachette Livre

Among all these major English publishing houses, Hachette Livre is a French Publishing house. Established in 1826, Hachette Livre is also one of the oldest publishing company. Louis Hachette started out as bookshop and became a publishing company very soon.
Hachette Livre is the true crossover between the era of hardcover books to the dawn of digital books. Hachette Livre has more than 69,000 digitized titles from the catalog of all its group houses.
5. MacMillan Publishers
MacMillan Publishers is another publishing house founded in the 1800s, the golden era of classic literature. This UK based publishing company was founded by Daniel & Alexander MacMillan in 1843. During its early days, MacMillan published some notable authors namely Charles Kingsley, Thomas Hughes, Francis Turner Palgrave, Christina Rossetti, Matthew Arnold, Alfred Tennyson, Thomas Hardy and Rudyard Kipling. Surprised?
Today, MacMillan Publishers has offices in 41 countries making it one of the largest UK-based publishing house.
6. Bloomsbury

Covering almost all genres of literature Bloomsbury set its roots in India in September 2012. The globally acclaimed publishing company has published books of some popular authors like JK Rowling, Khaled Hosseini, Elizabeth Gilbert, and many others whose stories were read across the globe.
The list of Indian writers who got published by Bloomsbury are, Shiv Khera, Shrabani Basu, Anil Menon, Vikas Khanna, Sandip Roy, and the list goes on.
7. Scholastic

This American Multinational company is one of the largest publisher and the distributor of children's book in the world. Scholastic India was established in India in the year 1997 and since then it is fulfilling its mission of providing books to provide children in India with reading and learning opportunities that will cultivate their minds to the utmost capacity and enrich their lives.
Scholastic has published some of the well-known authors like Gulzar, Ruskin Bond, Paro Anand, Sampurna Chattarji, Anushka Ravishankar, Rahul Srivastava and more. Other publication types by the company are Books, Magazines, pre-K to grade 12 instructional programs, classroom magazines, films, television.
Top Publishing Companies 2019 – India
Indian Publishing Industry is worth $3 billion approximately and growing day by day. India being the second largest English speaking nation is a great market for publishing companies from around the world. While most international publishing houses like Penguin, Harper Collins have tapped into Indian industry yet there are a number of Indian publishing houses that lead in the regional space.
Let's check out the top publishing companies of 2019 in India.
1. Penguin India
Penguin India, as it suggests, is the Indian division of Penguin Group and came to India in 1985. After the early few years in India, Penguin became the first choice of contemporary Indian writers who wrote in English.
Since then, Penguin India has grown in multiple folds becoming the largest and most sought-after book publishing company of India. It was made possible due to the fact that Penguin India accepts manuscripts from a wide range of genres.
You can submit manuscripts of fiction novels, novellas, short stories, non-fiction, literary, commercial and even poetry for consideration.  Apart from English, Penguin India also publishes in Hindi, and its books are available in nine other different languages.
2. Rupa Publications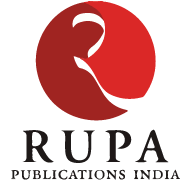 Rupa Publications is no doubt the prominent Indian leader in the list of top publishing companies of India. It was founded in 1938 and has celebrated great Indian authors for the past 78 years.
Varying from a wide range of genres, Rupa publications has been a staunch supporter of all the creative minds in India. Famous authors like R.K Narayan, Ruskin Bond, Chetan Bhagat, Madhuri Banerjee had got their literary work published by this brand.
It is also among the few good publishing houses that constantly supports and promotes budding writers.
3. Harper Collins India

Continuing its International legacy in the Publishing industry, Harper Collins started its India division with an aim to make its mark in the Asian subcontinent.
The 200-year-old publishing company is known for its editorial excellence, long-standing connections with booksellers, marketing reach in India.
Consistently it has been a trailblazer in innovation and technological advancement, Harper Collins also uses digital technology to create unique reading experiences and expand the reach of our authors.
4. Jaico Publishing India
In 1946, Jaman Shah founded Jaico Publishing House as a book distributor for U.S. paperback publishers. It is one of the oldest publishing houses in India in the English language.
Jaico Publishing has published bestselling works of a number of renowned authors and inspirational persona like Robin Sharma, Stephen Hawking, Osho, The Dalai Lama, Khushwant Singh etc.
5. Westland Publishers

This publishing house is a wholly owned subsidiary of Trent Limited, the retail arm of the Tata group, the largest diversified industrial group in India.
Westland Limited is a perfect combination of three specialist companies, having the expertise both in retailing and distribution of books, besides publishing quality literature.
Westland is the publisher of works of eminent writers in India like Amish Tripathi, Ashwin Sanghi, Preeti Shenoy, Devdutt Pattanaik, Ashok Banker, Rashmi Bansal, Rujuta Diwekar.
6. Srishti Publications

Srishti Publications is emerging on the top of the list of publishing companies in India. Its mission is to give chance to first-time writers and give the world a unique set of books. It has published writings of some bestselling authors like Preeti Shenoy, Sudeep Nagarkar, Durjoy Datta, Ravinder Singh and others who created history in the books publishing industry.
With more than 350 titles, Srishti Publications and Distributors are publishing books in diverse genres like Astrology Biography, Children's Literature, Culture, Health, Fiction, Management, Philosophy, Plays, Self-Help, Translations, among various others.
7. S Chand Group

S Chand Group is founded by Shyam Lal Gupta in the year 1939. It is one of the oldest largest publishing company in India and it was the first publishing company to acquire ISO 9001:2000 certification. It has marked its entity in the education sector by publishing books for primary as well as higher education like Physics, Chemistry, etc.
Till now the company has published books over 11k titles and have successfully sold 50 million copies in India, South Asia, South East Asia, Middle East Asia, and Africa.
8. Pan Macmillan India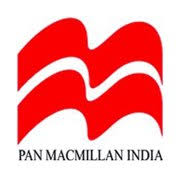 Pan Macmillan is one of the largest publishing company in the UK and one of the top five publishing companies in India. It was established in India in the year 1998 but it started full-scale publishing in August 2010. Some of the famous authors whose books got published by this company are V.S. Naipaul, Aravind Adiga, Ramachandra Guha, Alan Hollinghurst, Jeffrey Archer, and the list goes one. In India, the company has published books like The Palace of Illusion and other bestselling books
9. Arihant Publications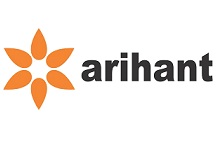 Guided by the leadership of Founder and Chairperson Mr. Yogesh C Jain in the year 1997. Their first ever publication was a set of books for IIT/JEE. After that, they have covered a long journey in the education sector. They publish books and magazines for the competitive exams in India like IAS/PCS, CAT/MAT, NDA/CDS, GATE, NET, Bank, SSC, Railways, etc, and textbooks for various subjects
Conclusion
With the ever expanding publishing industry and so many good writers emerging from all parts of the world, we believe these publishing companies would a key to progress as a Writer.
Another important factor that every budding author should note that the publishing companies which deal in digital books are going to prove a better choice over the others.
But, one thing is for sure. No matter how big and popular publishing house you aim for, the first and foremost thing to get published is a good story. Want to know how to get good ideas for books? Head on and read our Step-by-Step Guide on How to Get Good Ideas for Books.
Don't forget to share your views and experience with publishing companies in comments.