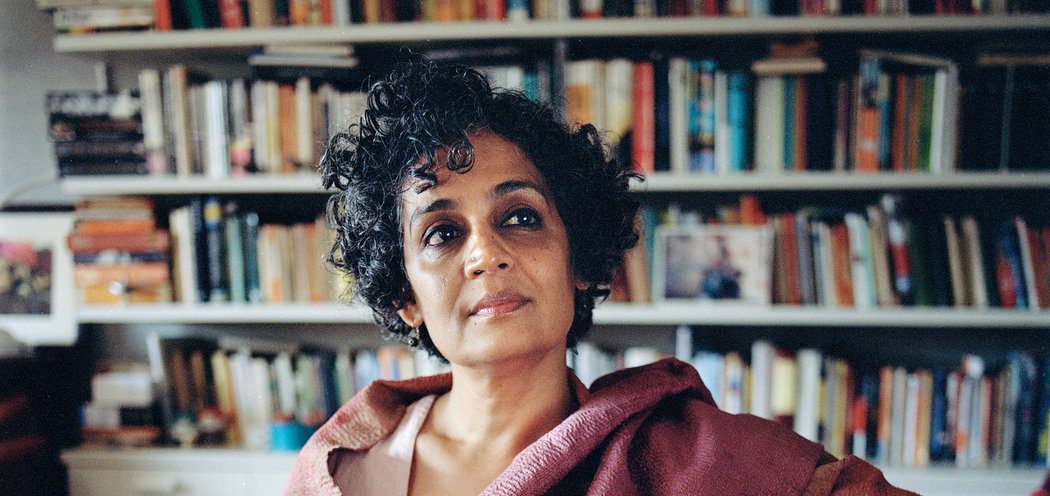 After a long gap of 20 years of her Booker win, Arundhati Roy has announced her next novel, The Ministry of Utmost Happiness. which is set to release in June 2017. Arundhati's publisher broke the news on twitter this Monday that actually vanished every reader's Monday blues.
Announcing big news this morning! We will publish ARUNDHATI ROY's new novel THE MINISTRY OF UTMOST HAPPINESS in June pic.twitter.com/6trfJTv0Fd

— Simon Prosser (@HamishH1931) October 3, 2016
"I am glad to report that the mad souls (even the wicked ones) in The Ministry of Utmost Happiness have found a way into the world, and that I have found my publishers." Arundhati said on the announcement of her second book.
Arundhati won the Man Booker Prize for her debut novel The God of Small Things, and her second book, The Ministry of Utmost Happiness, is long-awaited among her readers (and even writers). It's been almost twenty years and Arundhati has invested a lot of time in many other things including a number of social causes, in India and abroad.
Over these years, Arundhati wrote several non-fiction essays, interviews and has set the high standards in the field of 'real' Journalism.
The Ministry of Utmost Happiness by Arundhati Roy: What to expect?
The fact it took so long shall be justified when you'll read the book. Already, the publisher, Simon Prosser and Arundhati's literary agent David Godwin have praised 'The Ministry of Utmost Happiness' to an intriguing extent.
"Only Arundhati could have written this novel. (It's) utterly original. It has been 20 years in the making and well worth the wait." Godwin said. Simon Prosser also couldn't resist adoring The Ministry of Utmost Happiness saying "The writing is extraordinary, and so are the characters – brought to life with such generosity and empathy, in language of the utmost freshness, joyfully reminding us that words are alive…"
Although more details about the book, The Ministry of Utmost Happiness by Arundhati Roy, shall be revealed in coming future, but you can expect it to become your favourite read of 2017 (and may be of your life).
Arundhati is known to create a  surreal world with her words and all of us have witnessed her magic previously. Let's just wait for The Ministry of Utmost Happiness – the biggest blockbuster book of 2017.