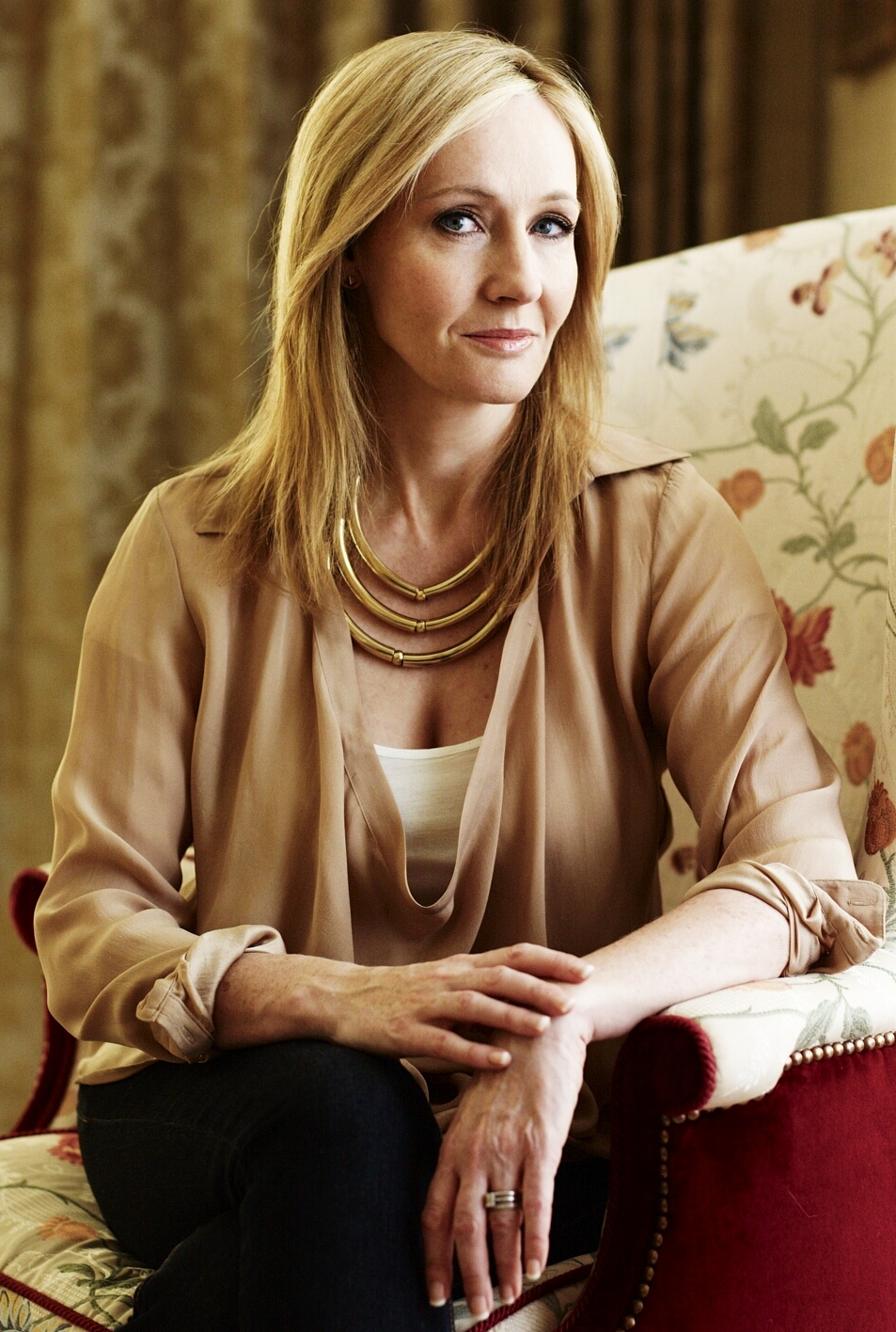 JK Rowling Biography
JK Rowling is a British fantasy author and a screenwriter famous for Harry Potter Series, one of the most popular books series ever. Her full name is Joanne Rowling. Born in 1965 in England, she attended St. Michael's Primary School and then gave entrance exam for Oxford University.  But, she was not accepted so she pursued B.A in French in University of Exeter.
In 1990, she conceived the idea of Harry Potter on a train from Manchester to London. After seven years, in 1997, JK Rowling released the first novel, Harry Potter and the Philosopher's stone which was first rejected by publishers but in the end became one of the best-selling novels of the history.
JK Rowling books have collectively sold more than 400 million copies, translated into more than 55 languages and published in 20 countries. JK Rowling, pseudonym of Robert Galbraith, has also written several novels for adult readers.
JK Rowling Birth and Life Timeline
Joanne Rowling was born to Peter and Anne Rowling in Yate, England.
Her teenage years were unhappy because of her mother's illness. And her Father didn't live with them.
As a child, JK Rowling use to write stories and read them to her sister Dianne. Her mother appreciated her stories and JK Rowling wished to get them published some day.
In 1982, JK Rowling failed Oxford University Entrance Exam. She didn't quit. While studying at the University of Exeter, she continued writing.
In later years, her Mother's death and divorce with husband made her an alone single mother.
Jobless and struggling with life, she began
a teacher training course at Edinburgh University.
In 1990, while on a train to London, she got an idea of a story about a kid in wizardry school. With an old typewriter, JK Rowling began writing her first Harry Potter story.
In 1995, JK Rowling completed the book but it got rejected by 12 publishers.
She didn't quit. After 2 years of struggle, Harry Potter and the Philosopher's Stone was published.
Within few years, JK Rowling became a bestselling author. Harry Potter books were adapted into Hollywood films.
Today, JK Rowling has more than a dozen novels, 7 Hollywood Films, 15+ International Awards. She is one of the most read novelist of today's time.
JK  Rowling Bibliography
Harry Potter and the Philosopher's Stone (26 June 1997)
Harry Potter and the Chamber of Secrets (2 July 1998)
Harry Potter and the Prisoner of Azkaban (8 July 1999)
Harry Potter and the Goblet of Fire (8 July 2000)
Harry Potter and the Order of the Phoenix (21 June 2003)
Harry Potter and the Half-Blood Prince (16 July 2005)
Harry Potter and the Deathly Hallows (21 July 2007)
Fantastic Beasts and Where to Find Them  (1 March 2001)
Quidditch Through the Ages (1 March 2001)
The Tales of Beedle the Bard (4 December 2008)
Harry Potter and the Cursed Child (31 July 2016)
Short Stories from Hogwarts of Power, Politics and Pesky Poltergeists (6 September 2016)
Short Stories from Hogwarts of Heroism, Hardship and Dangerous Hobbies (6 September 2016)
Hogwarts: An Incomplete and Unreliable Guide (6 September 2016)
Fantastic Beasts and Where to Find Them (film script) (19 November 2016)
Harry Potter: The Prequel (July 2008)
Dumbledore's Army Reunites at Quidditch World Cup Final (June 2014)