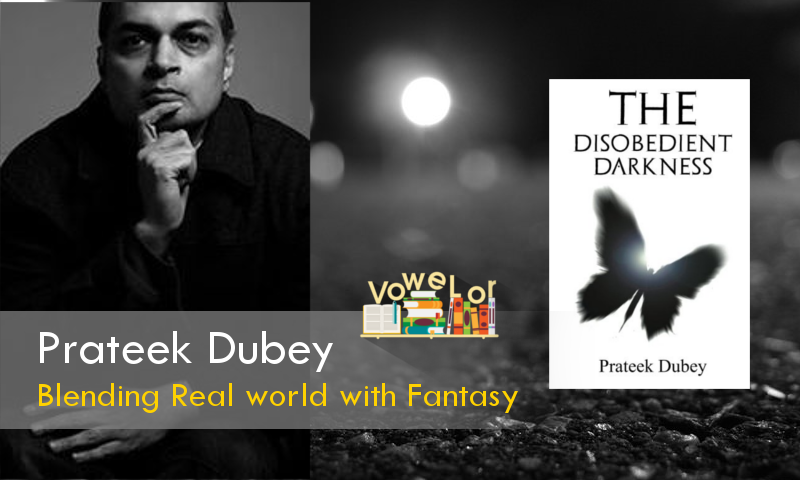 Fiction is something that makes you believe that the words written on the piece of paper are nothing but a surreal world. And transport us into the world of the fantasy. A good author is who succeeds to do just that. In this edition of Vowelor Author Showcase, we are happy to introduce to you such an author.
Meet Prateek Dubey, Author of The Disobedient Darkness
Born in Varanasi in 1967, Prateek Dubey is a photographer, writer and an artist based in New Delhi, India. His work has featured in the Guardian U.K, the Deccan Chronicle, The Hindu and N-Photo magazine besides various photography sites around the world. Writing has been his favorite form of expression for a long time. He has written many pieces of entertaining short fiction using whiskey, Black Sabbath, beautiful aliens and other unconventional elements as his motifs.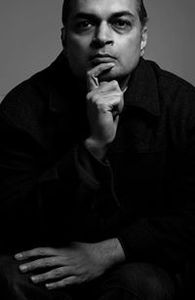 He blogs (Prateek's World), merging photography with storytelling, on his experiences of life in India. He has also had a solo show of oil paintings at the Lalit Kala Academy in 2005 besides participating in various group shows of painting and photography. Prateek is a graduate of chemistry from the Delhi University and also a trained fashion designer from the National Institute of Fashion Technology.
We had a great conversation with Prateek Dubey and he opened his heart out for the readers. Here are all the interesting things we discussed with Prateek.
Tell the readers more about You and Your Family.
My parents were professionals in education. My father had been principal of Apeejay Schools (Jalandhar and Delhi). My mother taught geography and social sciences to senior classes. Both are retired now. I have a sister who is settled in America.
I am married and live with my wife and an eight-year-old son in Delhi.
What were you like at school? Any childhood memory you would like to share.
Most of my schooling happened in Jalandhar (till the twelfth standard). I wasn't a topper or someone who excelled in studies, simply because I didn't care for marks. The world existing outside textbooks–stars, clouds, airplanes, trains, trees, animals preoccupied me most of the time. I had an above-average gift of observation and applied it in drawing and painting. It came effortlessly, making me pretty good at it.
What are your qualifications? How was your academic life?
After school, I moved to Delhi for college, where I did a three-year honors course in chemistry. Here too, in all college festivals, I topped in sketching and painting competitions. That made me take arts seriously. A chance meeting with one of India's top fashion designer Suneet Varma changed the course of my life. He convinced me to take up fashion and so, after graduation, I appeared for only one entrance exam, that of National Institute of Fashion Technology. I qualified and learned fashion there in a two-year course.
I was in the world of fashion from 1991 till 2007. During this time, I worked as an assistant and later had my own studio and business. Since fashion, beauty, art and photography are interlinked, I was getting exposed to them continuously. Sometime in 1992, I started learning photography while working for Mr. Varma. Those were the days of film and I enjoyed processing and printing in my makeshift darkroom at home. The background in chemistry came handy as I relished making my own developers from raw chemicals.
You've been into art, fashion and even photography. What do you refer as your biggest achievement till today?
There have been many moments where I felt at the top of the world. But, for now, I would say, writing 'The Disobedient Darkness' and getting it published is my greatest achievement so far.
Which writers inspire you?
Many writers have inspired me and for various reasons. Richard Bach, Ayn Rand, Ernest Hemingway, Irving Stone, James Joyce, Harper Lee, Joseph Conrad, Salman Rushdie, Virginia Woolf, J.M Coetzee, Haruki Murakami are some of them.
Writing is stressful at times. How do you relax your mind?
I find exercise the best way to overcome frustrations of running into a block. And since my writing is not contrived and 'comes' to me on its own, I give it time and take my mind off it. Eventually, words pour without a fuss later. Other than that, listening to music (rock and metal), spending time with family and playing with my pets help me stay calm.
What is your favorite motivational phrase?
Don't stand in your own way–believe in yourself.
What advice would you give to your younger self?
To my younger self I would say, don't waste your youth fighting yourself or others–trust that which you can do most easily, for therein lies the path to self-realization.
What books do you like to read personally? What are you reading currently?
I have a wide taste in reading. It is not the story that interests me so much these days, but honesty, voice, and the style of the narrative do. I also avoid anything that has too much prose. I am reading two books; Stephen King's 'The Shining' and Jean Paul Sartre's 'The Age of Reason'.
If you could have been the original author of any book, what would it have been and why?
I wouldn't want to be an original author of any other book except mine. Great authors have lived and learned through their unique experiences and we, as readers, enjoy it because of this very reason only.
The Disobedient Darkness by Prateek Dubey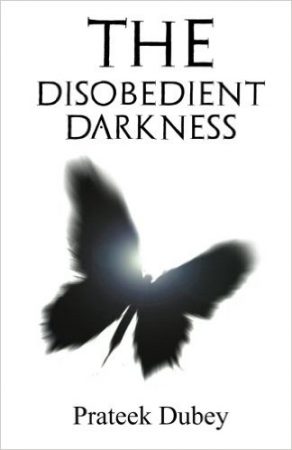 The Disobedient Darkness by Prateek Dubey is his debut novel that blends real world characters with mindful fantasy and mythology seamlessly. The book, The Disobedient Darkness, goes beyond the regular stories raising the standards of contemporary fiction. This 554-page book was published in November 2016 by Frog Books.
Read the complete review of The Disobedient Darkness and head on to buy the book & enjoy reading.
What made you decide to sit down and actually start something?
Compulsion made me sit down and write the book. An idea came after drinking four rum-and-cokes one evening and continued to pester me for two years till I finished writing about it.
Do you have a special time to write or how is your day structured?
I like writing early in the morning before my workout and then later at around 4.30pm and onwards in the afternoon. Depending on the circumstances, it can continue till late at night.
What genre is your book? What draws you to this genre?
It is easy to fit my book in the Fantasy-fiction, magical-realism genre, but I don't think it falls in any category readily. Since I am aversive to stereotypes, communes or a solution-ready- ideology, anything absurd, challenging or far-fetched in vision instantly attracts me.
What is the hardest & the easiest thing about writing?
The hardest thing about writing is starting the journey. Fortunately, "The Disobedient Darkness'', arrived with its own horses, but there have been many instances where I had to make a big effort to finish the piece. The easiest thing, I believe, is getting carried away and delivering something mediocre. For that, I recommend one simple mantra: revise, revise, revise. One more thing I have found hard to do–letting go.
What is the reason you write for; is it for the readers or your own self or something else?
I think a writer writes to simply experience his presence in the world–that he can see and feel the world in his own manner. So, I write to discover myself and in the process, letting others discover me.
What makes 'The Disobedient Darkness' to stand out? What should a reader expect from it?
'The Disobedient Darkness' is a rebel. It challenges almost all clichéd notions of life, death, immortality, good and evil. It will put an uncomfortable perspective of existence on your plate and in the end, hold a mirror showing an image that will perhaps surprise you. The reader, can expect–the unexpected right from the first page.
Any special experience about this book that you would like to share.
While, most of the book unfurled upon me on its own, the poem of the Ganges needs a special mention. For the life of me, I did not know its purpose in the story till the very end (rest of the plot did make sense as I trundled along). And when I did understand it (or so I believe), it came as a pleasant surprise to know that others have interpreted it quite differently.
Future Plans
What are your ambitions for a writing career?
I enjoy writing, and the world is so fascinating that there is no dearth of inspiration. Right now, I am obsessed with the future of mankind, his relationship with other creatures and I wish to pursue it further in future projects.
Are you working on your new project? What will be the book about?
I have started working on a new book. It is a sequel to 'The Disobedient Darkness'. I cannot say much about it for the moment (I have yet to discover it myself), but the theme shall largely explore the concept of justice.
What does success mean to you as a writer?
That my reader should not struggle reading the book and be constantly engaged in the story is my measure of success as a writer.
Where can you see yourself in 5 years' time?
I see myself working on a film script in five years' time–not just as a writer but as a cinematographer as well, after having completed the second novel.
Your opinion about Vowelor.
My experience of Vowelor has been wonderful. It is focused, well styled and most importantly compassionate. This is what a new author needs the most–being taken seriously and promoted for his work and not his reputation. I am very grateful to Vowelor for welcoming me in its Author Program.