The Heroic quotes of Harivansh Rai Bachchan have been such an Inspiration to many of the people. He was a well-known famous Indian Writer and Poet. Harivansh Rai Bachchan thoughts are well versed among the youth generation when it comes to reading about MOTIVATION & INSPIRATION. He was honored with Padma Bhushan Award, Saraswati Samman award and Sahitya Akademi Award for his notable achievements in the field of literature. Harivansh Rai Bachchan's Poems are still considered the gems of Hindi poetry. When asked to introduce himself, Harivansh Rai Bachchan only said, "Mitti ka tan, masti ka man, kshan–bhar jivan — mera parichay."
Harivansh Rai Bachchan Quotes in Hindi
Here are the Inspirational Quotes by Harivansh Rai Bachchan which will Motivate you to have Success in Life.
1. Nabh ke seema heen patal par, ek chamakti rekha chalkar, lupt shoonya main hoti-bhejhta nisha ka ek deep dulara, dekho, toot rhahai taara.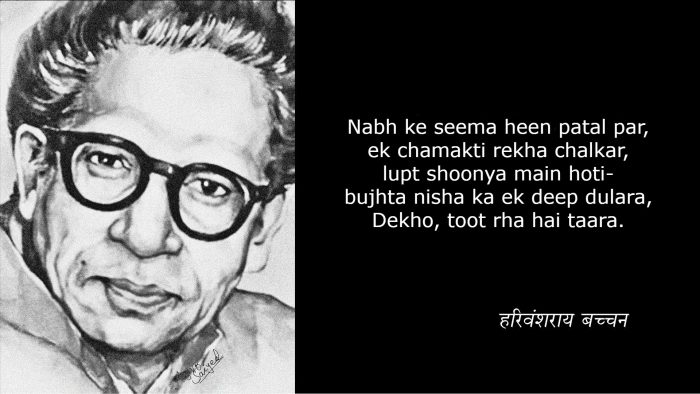 2. Madhur Prateeksha hi Jab itni, Priye tum aate tab kya hota.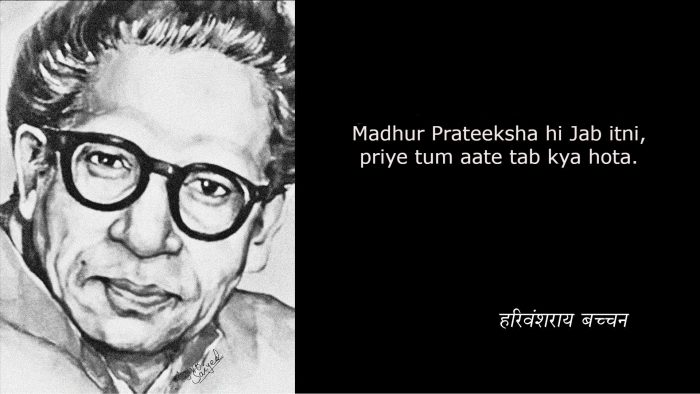 3. Kabhi phulo ki tarah mat jina, Jis din khiloge tutkar bikhar jaoge, jeena hai to phattar ki tarah jio, ek din tarashe gaye to bhagwan ban jaoge.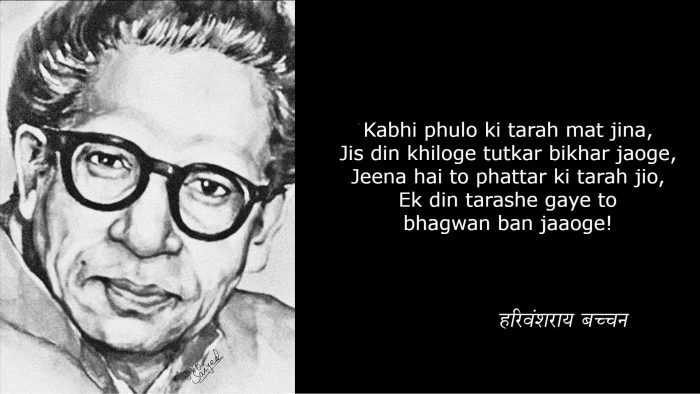 4. Ek apni shanti ki kuteeya kab mana hai? Hai andhere raat mai deepak jalana kab mana hai?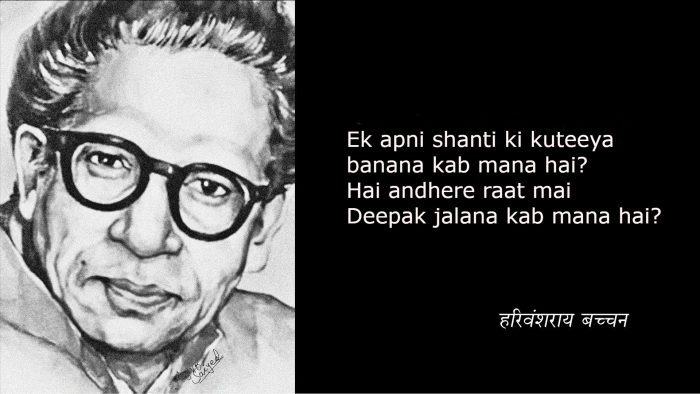 5. Yeh bura hai ya accha, vyarth din is par bitana, ab asambhav chhod ye path, doosre par pag badana.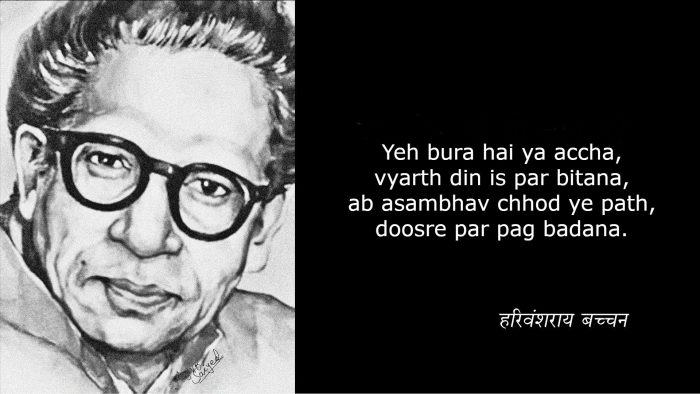 6. Jo Beet Gayi so baat gayi.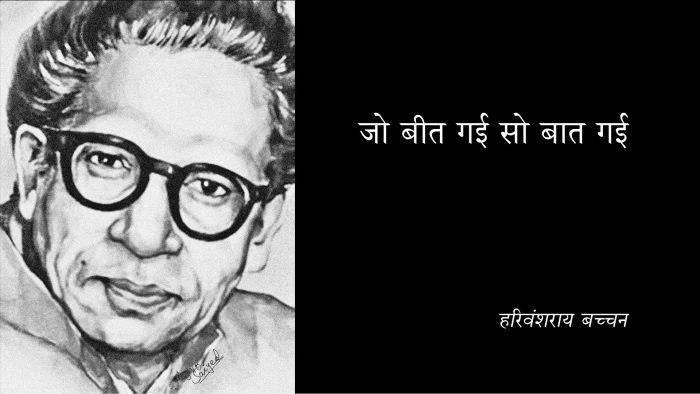 7. Chalne Chalne mai kitna jeevan bita daala, door abhi hai kehta hai har path batane wala, himmat hai na badhu aage sahas hai na piche firu, dhyan bataye dur khadi hai mahushala – Madhushala
8. Is Paar, Us Paar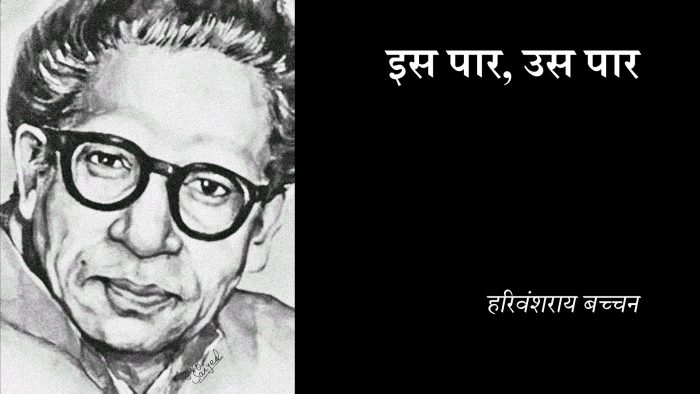 When it comes to reading the thoughts of Harivansh Rai Bachchan, the mind always yearns for more and more. If you have more to share on Harivansh Rai Bachchan Quotes in Hindi, then drop your suggestions in Comments.
Also Read: Harivansh Rai Bachchan Books list