Listen to Me is a memoir by the author Lynne Podrat, published in the year 2021. It follows Lynne's relationship with her younger brother, Bruce, who was born with Down Syndrome, a genetic disorder.
Though I'm not much of a non-fiction reader, it is one book that moved me to the core. The book cover itself gives a vibe so serene, and the story inside is just too wonderful.
Book Review: Listen to Me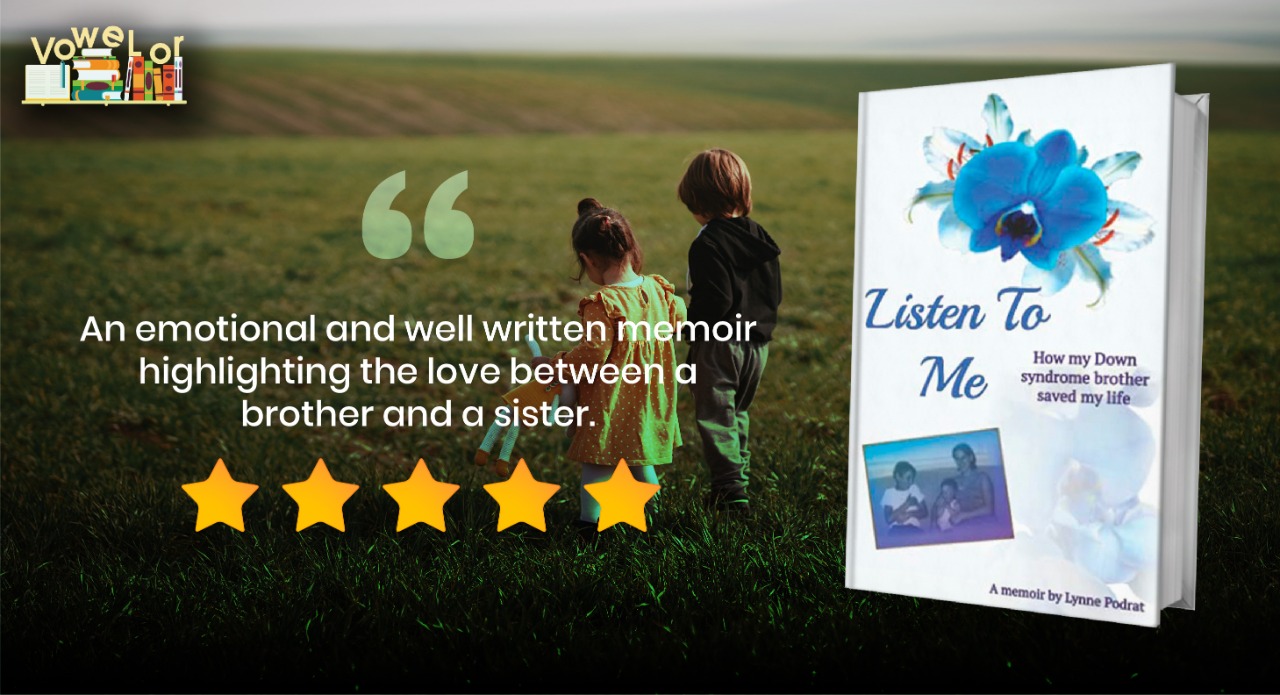 Setting⭐⭐⭐⭐⭐
In the year 1967, the lives of Lynne Podrat and her family turned topsy turvy when her younger brother, Bruce, was born with Down Syndrome. The family members' take on his birth was different from each other in many ways. The parents were worried about the efforts it will take to raise Bruce whereas Lynne and David saw their younger brother as nothing but someone special, adorable, and worthy of love.
Bruce suffered from disease after disease for more than fifty years but Lynne never left his side. He went through it all with a smile on his face and was the light of everyone's lives around him till he left for heaven.
Writing ⭐⭐⭐⭐⭐
One of the most important points that I loved about the book is that it is written in the most realistic manner. The struggles are very real when coming to families like that and Lynne has written extensively about it all. Don't expect it to be a feel-good story, but more like something that'll give you a reality check and make you ponder upon a lot of aspects of life. Though there comes a lot to deal with, maybe you might not even understand some of it, but in the end, there's always hope. There's always love.
Themes ⭐⭐⭐⭐⭐
The story is filled with a lot of love, support, care, effort, appreciation, and bonding between members of a family even if one of them is a little different and unique in their own way. The relationship between a person and their caregivers has also been highlighted. One thing I love about the book was a small lesson I learned that life can be amazing, fun, full of love, and peaceful with the right people around, no matter how many issues come our way.
Verdict: 5/5, An emotional and well-written memoir; highlighting the love between a brother and a sister.
Reasons To Push This One Up Your TBR
Down Syndrome is a genetic condition in which a person has an extra chromosome. The cell division is abnormal due to which they face intellectual challenges and developmental delays. Health conditions like Congenital Heart Defects, Leukemia, Obstructive Sleep Apnea, etc. are also associated with Down Syndrome.
Though people with this disorder need extra care and support from others, it doesn't mean they are subjected to any less love and respect. All of them have unique abilities and needs and can lead fulfilling lives with the help of an encouraging and loving caregiver. They can have meaningful relationships and can become the light in the lives of their loved ones. Listen to Me is one such story that'll make you understand all the aforementioned points in the most emotional ways possible.
Listen to Me is one book you definitely gotta read no matter which genre you're otherwise into.
✅ Get your copy of Listen to Me
by Lynne Podrat
on
Amazon now
!
About the Author: Lynne Podrat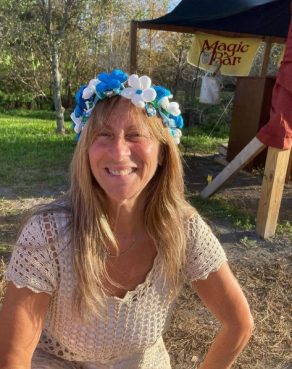 Lynne Podrat is a Florida-based author and has recently published her memoir, 'Listen to Me' which follows her relationship with her brother, Bruce. She is an alumna of the Pennsylvania State University, Arcadia University, and Gwynedd Mercy. Lynne has worked as an educator and Administrator in Philadelphia, Pennsylvania School District where she taught English, literature, composition, and history. She has also worked in the fashion industry for more than fifteen years.