I Loved You Yesterday by Julie Navickas is a blissful journey of patience, challenges, forgiveness, and most important 'Second Chance'. This book beautifully showcased a love triangle and each chapter leaves the reader craving for more.
Julie Navickas released I Love You Yesterday in 2022 with Inkspell Publishing. It is the first book in The Trading Heartbeats trilogy.
Book Review: I Loved You Yesterday by Julie Navickas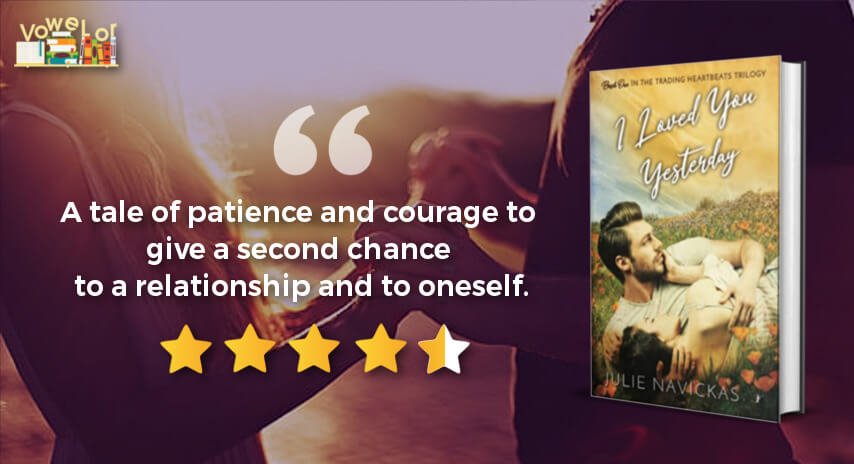 The story is about three people, Mavis, and twin brothers Josh and Austin. It also showcases their complicated love story. Josh and Mavis were madly in love, on an unfateful day Mavis left Josh leaving an emotional letter behind.
Ten years passed and they met again to ignite their power of love but some questions still linger. Why did Mavis leave? When and how Austin got romantically involved with Mavis? Whom will Mavis choose?
To know the answers, you have to dive into this suspenseful romantic journey.
This book is woven with a thread of secrets; secrets which were buried for the past ten years. Each character was truly incredible, it often makes the reader think whether to comfort, thwart or pity the characters. It was both heartwarming and at times heart-wrenching.
Julie Navickas' book, I Loved you Yesterday, is for the heart which is strong enough to be broken,who can cross any boundaries to meet the love they deserve. It is a story of sacrifice, sacrificing themselves to make someone else's dream come true.
Writing Style
⭐⭐⭐⭐
Plot
⭐⭐⭐⭐
Theme
⭐⭐⭐⭐
Vowelor Review: A tale of patience and courage to give
a second chance to a relationship and to oneself.
4.5
✅ Get your copy of I Loved You Yesterday by Julie Navickas on
Amazon now
!
My Thoughts about the Book
Well, I am not a romantic person but I can assure you that this is absolutely not a regular romantic book. It will surprise you at every turn and present you with something you haven't imagined.
This book is a must-have because it makes me learn how to forgive sometimes, and give another chance. 'Sometimes people deserve a second chance', this book will give you the courage to acknowledge those things.
"I Loved You Yesterday, I love you today, and I'll love you tomorrow" is an emotion expressed often by the leads in this book. Very engaging plot and the character's emotions were very easy to relate to. A complete package of love, patience, cheating, forgiveness, and lots of secrets.
About the Author: Julie Navickas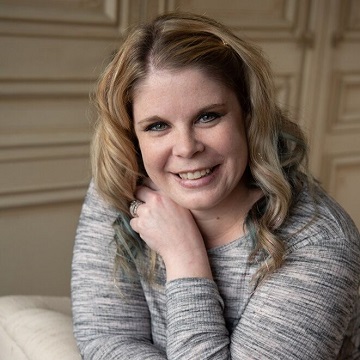 Julie Navickas is an award-winning contemporary romance author. Her stories involve humour, humility, and lots of heroism. She became a top-selling author of heart-wrenching love stories. Her debut book 'I Loved you Yesterday' was published in 2022. Previously, she has been a part of two different anthologies from Inkspell Publishing.
She is also an award-winning university instructor and serves as the executive director of The Writing Champions Project. Julie earned master's degrees in both organizational communication and English studies with an emphasis in book history, as well as a bachelor's degree in public relations, graduating cum laude from Illinois State University.