Found Health, Wealth, and Time in a Grocery Bag is a self-help book by Sheryl Rothert, published in the year 2016. With this debut book, Author Sheryl teaches us how to be a connoisseur in managing time in the kitchen without compromising nutrition, money, and most importantly taste.
The book cover really gave me a creative and straightforward vibe. The quote written in the book " More health, more dollars, and more time by using a seven-step system" was enough to create curiosity among readers to find out more.
The seven steps mentioned in this book was not only simple to follow but also assure you of good health with a pocket-friendly approach.
Book Review: Found by Sheryl Rothert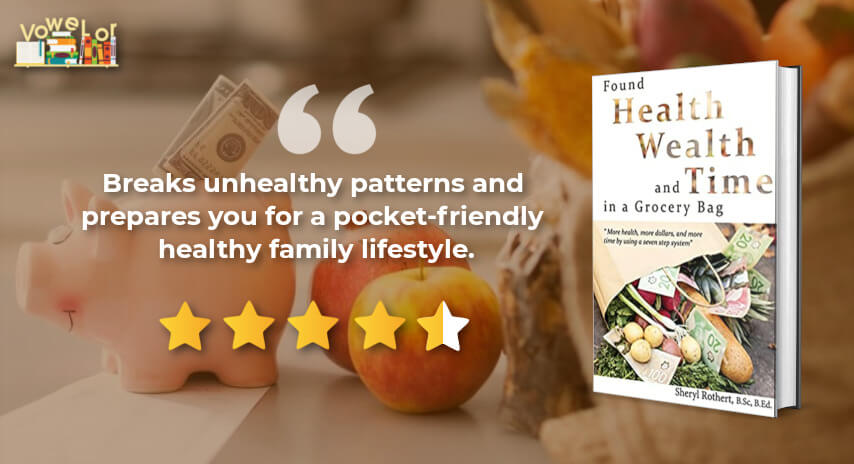 Who doesn't need a toned, elegant body and fantastic health? But here lie the questions that linger in our minds while thinking about a healthy and elegant physique. Do we have to compromise with taste or will it be purely an elite-class concept of losing extra fat and building a strong core?
Sheryl dealt with all those questions and came up with a practical and easy 7-step system. These 7 steps will not only help us find ways to change the definition of leftovers to us but also help us to use those leftovers to make some fresh healthy meals.
In her book, she elaborates on the ways we can shop at stores to save our money as well as other resources. For her, leftovers are not waste but are a step for our early morning fast meals.
Sheryl made everything available in a really lucid language. She perfectly relates with the audience eating fast food but her fast foods are packed with nutrition and save a lot of time. She also talks about different activities in which we unnecessarily spend our money which can easily be saved by us.
To make us more in line with her book, she also includes some exercises and tables to make us understand better. She includes some sheets which will further help us in managing our daily shopping and eating patterns. After all this, we feel more informed and ready to start our healthy yet pocket-friendly journey.
Writing Style
⭐⭐⭐⭐⭐
Relevance
⭐⭐⭐⭐
Inspiration
⭐⭐⭐⭐⭐
Vowelor Review: Breaks unhealthy patterns and prepares
you for a pocket-friendly healthy family lifestyle.
4.5
✅ Get your copy of Found Health, Wealth, and Time by Sheryl Rothert on
Amazon now
!
My Thoughts About the Book
After reading this book I felt more liberated and aware of all the loopholes in my self-growth journey. This book is really informative and interesting to read. It talks about simple yet effective methods we must adopt in our life to be healthier and smarter individuals in life.
I liked the manner in which she made every little detail available to the readers and the final nail in the coffin was the delicious recipes. Yes, you heard it right! It contains so many delicious recipes which are really easy to make and can make your day.
I read the book in just one sitting. I was so hooked on the book, especially the recipes. If you're the one who cares for their health and money but somehow fails to take care, this book is for you.
This will reignite your self-care journey. If you're not much into healthy stuff just read this book. I am sure you get across so many things you are missing out on.
About the Author: Sheryl Rothert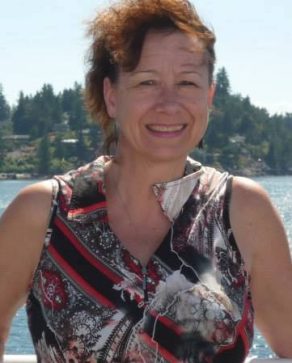 Sheryl Rothert is an author and a brilliant student from the University of Alberta with a B.Sc. degree in Home Economics, and further, she did a B.Ed degree as well. She has worked as an Education Director of a learning center.
Her aim is to make people mindful of what and how they are shopping and whether are they using it to make quick and efficient nutrition-packed meals. As herself a lovely wife and mother she makes sure that the monthly plan she is making is not compromising health, time, and money. Her funda for cooking is to cook once and use it twice.