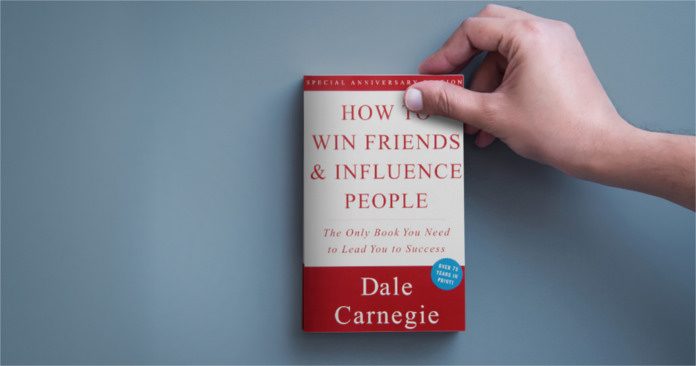 Every now and then, every one of us faces the best and the worst in our life. Right? And that's where self-help books come in, teaching us the ways to live life and help us in personal growth.
Although reading any book would provide you a lovely escape from the hectic life but self-help books motivate you to face life. That's the difference!
We become the books we read.
~ Mathew Kelly
The world around you is full of people of different kinds, but all of them hold their unique trait, their individual personality and the respective behavior to the different situations.
To tackle with everything around you, you are going to need self-improvement books. So here I am with the list of best self-help books 2019 that are going to have an incredible impact on your personal life.
Get exclusive discounts on Best Books of the Year from Amazon now!
Best Self Help Books of All Time
Self Help books have come a long way – from the classics like The Alchemist to the best-selling self-help books like Think and Grow Rich etc.
Having so many different options, readers always ask what are the best self-help books of all time that one must actually read. So, based on the popularity and my personal reading experience, below are my recommendations for you.
Habits are the fundamentals of one's character. If you can outdo your habits, there is no way that anyone can assuage your shining personality. With this best selling self-help book, 7 Habits of Highly Effective People, Covey helps his audience by giving them a handbook of personal and professional habits for character development.
The first three habits in the book denote the initial development of the character from the dependence to independence. The other three set says about the interdependence and the last and the final habit deals with the renewal of the personality.
The Alchemist by Paulo Coelho
The Alchemist by Paulo Coelho is considered as the all-time favorite in the self-help books category by millions of readers (including me 🙂 ). One of the best classics, this book was first published in the year 1988 and is still helping people to change their life for the better.
The shepherd boy is the protagonist of the story who left his home in the quest of the treasure. On his way, he crosses many countries and meets many people savoring every phase of life. By the end of this self-help book, you will learn the life lessons through the boy's journey.
How to Win Friends and Influence People by Dale Carnegie
Published in the year 1936, How to Win Friends and Influence people is again one of the best self-improvement books. This timeless book is relevant to the people of modern times. It states that no matter how higher you reach in your life you will always need to communicate effectively throughout your life's journey.
Dale Carnegie, reveals the secret of impressing people, changing their opinion to yours and achieve your maximum potential.
The Last Lecture by Randy Pausch
Another best selling self-help book is about, Randy Pausch's last lecture after he was diagnosed with pancreatic cancer. The professor of Carnegie Mellon University talks about his life and how every stage of his life constitutes his present personality. His dreams, childhood, and his journey of being a loving professor will guide in achieving your purpose of life.
This book will leave you in tears with the life lessons that will be imbibed in your heart forever.
The Monk Who Sold His Ferrari by Robin Sharma
The Monk who Sold his Ferrari is a story of a man who despite having a luxurious lifestyle decides to abandon his wealth and live a monk's lifestyle. The book explains that happiness form materialistic things cannot last forever. what matters the most is how you treated yourself and others while achieving your happiness.
Go read this transformative self-development book and set your life on the right track, before its too late.
If you are looking for the book with all the secrets of life, then Tuesdays With Morrie is the best self-development book to pick. Mitch has come far in life after graduation and so his Coach Morrie. When they cross each other's path again, the old relationship between them is rekindled.
Morrie being a great teacher, taught Mitch till his last breath and unveiled the answers to all the questions related to friends, family, love, marriage, and happiness.
Rich Dad and Poor Dad by Robert Kiyosaki
Originally published in the year 1997, Rich Dad and Poor Dad is the story of Robert Kiyosaki. His personal experiences and learnings from the days he has spent in Hawaii is the essence of the book. The book throws some light on the distinguished attitude and the teachings of the rich family and the poor or the middle-class family.
This book can surprise you with its simple principles, urging you to learn from other business leaders
Think and Grow Rich by Napolean Hill
Think and Grow Rich is one of the most read self-help books. This ancient book whose content still seems relevant more than most of the contemporary books. It has inspired many people to change their lives and has helped in their personal growth. It was first published in the year 1937 and it has sold millions of copies till date. The book not only focuses on concepts but also on the methods of being successful.
Read this all-time favorite self-help book and imply its principles for the personal wellbeing.
Best Self Help books for Entrepreneurs
It's not an easy task to persuade people and make them believe in your dream. Being a businessman or entrepreneur, you need to be a source of inspiration for many.
These self-help books for Entrepreneurs will help them sail their boat through the storms.
This book is perfect for aspiring entrepreneurs. Digging into every aspect of entrepreneurship, Ronnie Screwvala pens down his own experience of being the young generation entrepreneur. The founder of UTV Software Communications Ltd writes this self-help book recalling his journey of being a businessman and giving an insight into the workings of the new age industry.
If you are looking for inspiration and yearn to be one, then this book can really help you in achieving your goal.
You Can Win by Shiv Khera
A must-read self-help book for Entrepreneurs, You Can Win by Shiv Khera, is easy to understand and read. It is a guide for the ones who aspire to inspire others. It presents an approach that helps you conquer modern times problems with ancient wisdom.
Set your goals and achieve them with one of the most powerful self-help books for men who are aspiring entrepreneurs.
5 AM Club by Robin Sharma
The successful self-help author, Robin Sharma, launched this book in 2018 after the break of four years. This bestselling self-help book for personal development inspires its readers to adopt a habit performed by the most successful people in the world. It talks about being an early riser and reaching every desired goal of success.
The 5 AM Club is absolutely a life-changing book and I highly recommend it to those who need to get back on the right track of life.
Mindset: The New Psychology of Success by Carol S. Dweck
One of the qualities of an entrepreneur is to possess a versatile personality. Carol Dweck, the author of Mindset, unleashes the importance of "Mindset".
There are two types of people in this world, one who believes in breaking the myth of "IMPOSSIBLE" and the people who come under the second category are those who have "Fixed Mindset of agreeing to the limitations of human tendencies".
It was not possible for mankind to reach the distance of outer space, but once it has been accomplished, then every country is seen standing in the queue to break it.
Best Self Help Books for Women
This world is even more challenging for women than anyone else. And, it is important that you are motivated by being a woman. And, Self Help books for women will help them a lot to redefine their path.
Following are the best self-help books which can help women to empower themselves and be an inspiration for others.
Becoming by Michelle Obama
From an ordinary woman to the First lady of America, each page of this book can fill you with amazement. Becoming by Michelle Obama is the latest self-help book for women 2018. It is highly recommended for those ladies who are struggling in some phase of their lives.
This book tells about the journey of first African-American lady, her confidence and her demeanor leading her to be an inspiration for women all over the world.
Touch the Sky by Rashmi Bansal
There is a warrior in each one of us. We just need to pull up the constraints of our boundaries to triumph the battle. Women across India are inspiring millions of women through their stories of courage and power.
Rashmi Bansal gives a tribute, celebrating the womanhood by compiling the inspiring stories of women across India through her book, Touch the Sky.
This inspirational book for women will motivate them to unleash the power within themselves.
Eat Pray Love by Elizabeth Gilbert
Elizabeth Gilbert wrote her life story talking about the times when she was going through a midlife crisis. She was happy with her perfect life, husband, career, and house but her life got topsy and turvy after which she was devastated. This is a story of finding oneself, prioritizing oneself and treating yourself in the best way.
All the women out there who think there life is limited to few people are depriving themselves of the real essence of life. Read this best self-improvement book and liberate yourself to live your life on your terms.
Genius in Making by Akankssha Arora
Unlike other self-help books on the list, this book talks about empowering the young-moms-to-be. Genius in Making helps women to enrich the journey of pregnancy with positivity and give birth to genius.
You might experience a whole new perspective of the concepts of teaching your child in the womb.
Another entry in the list of best personal development book for women is Lean In by Sheryl Sandberg. It is a must-read book for women who are running a successful workforce. Women are playing a major role in pushing forward the economy of a country. Still, there are many gaps that need to be filled to make them part of this men dominated the world.
This book will persuade its women readers to be educated, knowledgeable and independent.
His Secret Obsession by James Bauer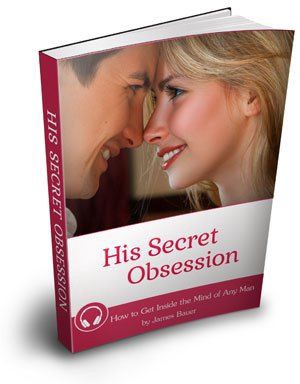 If you are looking for a relationship guide then, His Secret Obsession by James Bauer is the book you should read. It will help you in reviving your relationship or initiating something lovely for your man.
This book based on relationships covers the concept of utilizing the hidden potential in your own instinctive intelligence about bonding and relations.
Best Self Help books for Students
Everyone needs a role model in their life. And it is best to find one in the initial learning years of a person which is the student life, to pave their way to success in a more focused way.
Here are some self-help books for students to enlighten their path of success.
Wings of Fire by APJ Abdul Kalam
Wings of Fire is the autobiography of the President of India, Dr. APJ Abdul Kalam. It is recommended for students so that they can witness the odyssey of a great leader and learn how he had conquered all the difficulties of life. His story of being the First Citizen of the country through the determination and his loving nature can really help you to not to settle for less in life.
It is a delight to read a story of perseverance and learn the life lesson from his real experiences.
How to Develop a Never Give Up Attitude by Dr. Hardik Joshi
Legends are not made overnight, they are developed with years of efforts. This book by Dr. Hardik Joshi will transform you from a loser to a legend. It will help the readers to build a never give up attitude to pursue their goals.
The persistence, determination, and purpose will lead the students towards their goals and inspire them to be successful.
You don't even notice that sometimes your habits can have effects on others life. Let's take an example: If you have a habit of smoking, then you are somehow disturbing the people's life who didn't even smoke. This is more of a personal growth book and also one of the best self-help books to read.
The Power of Habit by Charles Duhigg is one big series of stories about how people changed habits to succeed in life and what the outcomes of it are.
Best Self Help Books for Introverts
The world does not seem an easy place to live when your personality type is introvert. But it is not harsh either.
This personal development books' list for introverts will help them to tackle the world while being comfortable in their own skin.
Quiet by Susan Cain
In the world full of people who just want to talk, we need some who would listen too. Susan Cain has most beautifully portrayed all the stats about the successful introverts and the ways they can reach the heights of success with an introvert personality type.
This book reveals that being an introvert does not limit you from achieving anything. It says that if you can direct your qualities in a particular way then you can achieve your desired goal.
The Introvert Entrepreneur by Beth Buelow
Not all introverts are the followers, some are leaders too. This book was published in 2015 and talks about the top entrepreneurs of our times who all share a common trait of being an introvert. The author shows how certain qualities of an introvert can lead them to the top of in the career.
Being an introvert is not your weakness. you just need an added effort to ace and this self-help book can surely guide your ways.
Best Self Help Books for Motivation
Moving through the ups and downs of life, there are the times when we all feel like quitting. With these self-help books on your shelf, word quitting will cease to exist in your dictionary.
Take out some time to read these books which will motivate you and help you in decluttering your inner mess.
Because Life is a Gift by Disha
If you are losing hope and think that you are in your worsts then just pick this self-help book. Because Life is a Gift is a compilation of 15 stories of hope, courage, and perseverance. It is about the people who chose life over everything.
After reading these amazing chronicles you will definitely find yourself in the high spirits.
When Breath Becomes Air by Paul Kalanithi
Paul Kalanithi who started his career as a doctor ended his life as a patient. When Breath Becomes Air is the best self-help book to understand the meaning of life from a man who had spent his life in the search of finding one.
You will find this book compelling and will motivate you to live your life fully.
Autoimmune Illness and Lyme disease Recovery Guide by
Katina I. Makris 
You may have read every book on the shelves related to Autoimmune and Lyme disease recovery, but this one is by far the best you will ever read. This inspiring cum self help book has everything you wanted to know in one accessible and incredibly engaging book. Katina turns the current medical system upside down and shows us the true, revolutionary path to healing ourselves through modicum that time forgot.
After reading this Autoimmune Illness and Lyme disease Recovery Guide you will feel empowered by the positive energy that flows around. This is the ultimate guide giving you the best outfit of your health.
Live the Best Story of Your Life by Bob Litwin
Starting off the list of best self-help books for motivation with a remarkable book from Bob Litwin, 18-times US National Champion, #1 world ranked senior player, and an inductee into the Tennis Eastern Hall of Fame. Bob's writing in this book will teach you how to win yourself over the insecurities of life.
In this self help, he not only focusses on the taste of victory but the real harshness of defeat which helps you to bring out your best. The book emphasis on living the life you want in such a simplified way so that you will reach new life successes.
Dying To Be Me by Anita Moorjani
In this inspirational book how magnificently Anita Moorjani defines the power of will against the loss of hope. She was literally living the hell out of her disease when all doctors had already given up on her cancer disease. She never thought of it as her end and comes out as a survivor within the dead hopes.
A spectacular story of motivation and will power where the medical theory was challenged against the human will.
Boundaries by Dr. Henry Cloud and Dr.John Townsend
Boundaries are essential to living a healthy and happy life. You need to learn when to say 'No' and when to say 'Yes'. It will make your life easy. The choices you have to make sometimes is the hard one or it could be soft, but if you know the boundaries, then you never have to rethink about your decision for the second time.
So often we commit to others without even knowing our limits and end up having the downfall of expectations. Learning to set boundaries can make you avoid burnouts.
Henry Cloud's incredible self-help book will give you his words to master the control of your life by learning how to set the boundaries.
Final Words
It is very often when we get distracted in our hustling life. When our temporary problems seem bigger than life. When we just want to quit and everything goes numb. Probably that's the time when you search for an escape.
We yearn to be with someone who can tell us that this is the best thing to do and scream at your face that 'you can do this'.
I personally believe the self-help books are that friend who never lets you deflect from your path. These books bestow the learnings of other experienced people on you so that you can soak in those lessons in your life.
So, just keep calm and read the best self-help books in 2019!
Check out our reviews of some most inspiring self-help books
in this section
.
Did I miss Your Favorite Self Help Book? Tell us about your life changing book below in the comment section
Disclaimer: As an Amazon Associate, we earn from qualifying purchases that you make from the links on this page without costing anything extra to you.