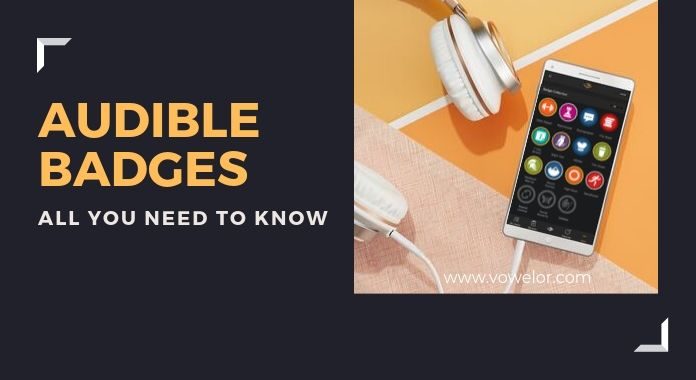 Despite so many offers and perks to their customers, Audible also gives rewards in the form of Audible Badges for listening to audiobooks. Isn't it amazing?
I am telling you Amazon Audible knows how to keep their listeners happy. (And, I am one of the million happy members!)
I have been using the Audible app for many years now. But, since these badges are introduced, I have started loving Audible even more. These rewards keep me motivated to listen to more and more audiobooks.
I specifically wrote this post to cover everything you need to know about the Audible badges, where to find them and how to earn them.
But, before that let me show you all the badges that you get on the Audible app.
Complete List of Audible Badges
There are in total of 15 Audible badges that are listed below.
The Audible badges are further categorized into three listening levels.
Silver Level – It is the easiest level of all the audible listening levels.
Gold Level – It is the intermediate level which is double the amount of what you will get in Silver.
Platinum Level – Platinum is the hardest badge to earn and is of the highest value of all.
Where are Your Audible Badges?
To see your Audible badges, log in to the app and follow the steps below.
For iOS users. Tap Profile Icon, then click Me and then swipe left to see the Audible badge collection.
For Android users. You need to tap on the Hamburger menu, then click Stats and go to the Badge collection tab to view your audible badges.
If you click on the unlocked badges then you can know how you actually earned the badge.
But, if you click the locked badge then, (this is my favorite part :D) you will listen to a mystery poem that tells you how you can unlock the badge. Just like some Harry Potter spell or Jumanji riddle to solve.
Now, the question is how to solve these riddles and earn your Audible badge. Don't worry, I've already covered that for you!
How to Earn Audible Badges
To earn Audible Badges, you have to do certain predefined things such as listening during the daytime or night time, listen for longer durations, or finish more audiobooks in a short span of time or you can try listening to multiple audiobooks.
Basically, Audible wants you to just need to listen to audiobooks all the time and every time. 😉
Here's what you need to do to earn each of the audible badges at all three listening levels.
1. Social Butterfly
You can earn this badge by sharing your progress on Twitter and Facebook. The more you will share the higher will be the Audible achievement for you.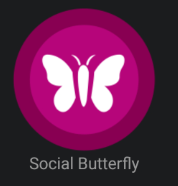 Silver – Shared 5 times
Gold – Shared 25 times
Platinum – Shared 100 times
2. Mount Everest
This Audible app badge can be earned by completing a 24-hour long audiobook.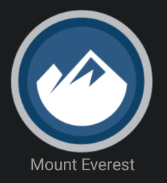 Silver – Complete a 30-hour long audiobook
Gold  – Complete a 60-hour long audiobook
Platinum – Complete a 78-hour long audiobook
3. Stenographer
To earn this one you need to use bookmarks. You can earn the highest level by using as many bookmarks as you can.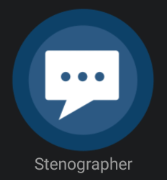 Silver – 10 Bookmarks
Gold – 40 Bookmarks
Platinum – 125 Bookmarks
4. Watchtower Badge
Now, this is one of the easiest Audible badges to earn. All you need to do is visit at your stats page and switch back. Keep doing this for over 50  times and get the audible reward.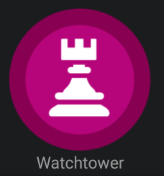 Silver – Visit your page for 50 times
Gold – Visit your page for 200 times
Platinum – Visit your page for 500 times
5. 7-day Stretch
This badge asks you to read two or more than two audiobooks within the period of a week.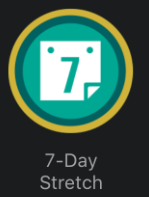 Silver – Finish 7 books in a week
Gold – Finish 15 books in a week
Platinum – Finish 50 in a week
6. Night Owl
You can also call Night Owl badge as All Nighter. It can be earned by listening to the audiobook of your choice for at least 8 hours during the course of the night.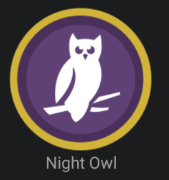 Silver – Listen for 4 hrs at night
Gold – Listen for 6 hrs at night
Platinum – Listen for 8 hrs at night
7. Weekend Warrior
I think this audible badge is a tough one to earn (at least for me). Weekend Warrior can be earned if you will listen to an audiobook for at least 10 hours on a weekend.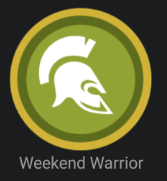 Silver – 5 hrs in a weekend
Gold – 10 hrs in a weekend
Platinum – 24 hrs in a weekend (I told you this is the tough one)
8. Repeat Listener
Repeat Listener badge asks you to listen to the same audiobook for three or more times either in a day or in a week. Oh now come on, you can earn this audible achievement easily!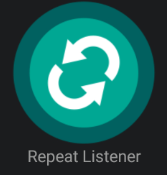 Silver – Listen 3 times
Gold – Listen 10 times
Platinum – Listen 20 times
9. Marathoner
To earn this audible reward, Marathoner asks you to listen to the audible book for two or more consecutive hours in a day.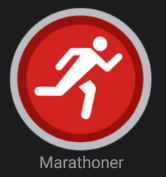 Silver – 16 hrs constant listening to the audiobook
Gold – 18 hrs constant listening to the audiobook
Platinum – 24 hrs constant listening to the audiobook
10. High Noon
High Noon badge is earned when the user listens to a book for at least three hours in the lunchtime between 11 am – 3 pm. I think you would need a more cooperating boss to earn this.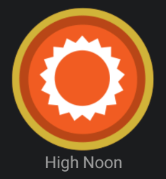 Silver – 2 hrs during the Lunchtime
Gold – 3 hrs during the Lunchtime
Platinum – 4 hrs during the Lunchtime
11. The Closer
If you can complete an entire book in one session then you can earn The Closer badge.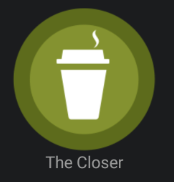 Silver – Complete 1 book in a session
Gold – Complete 5 book in a session
Platinum – Complete 10 book in a session
12. Daily Dipper
It's sort of daily dose of Audible. You need to listen to the audiobooks on any consecutive days of the week to earn Daily Dipper badge.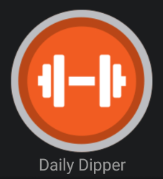 Silver – Listen for 7 consecutive days
Gold – Listen for 30 consecutive days
Platinum – Listen for 90 consecutive days
13. The Stack
The Stack badge asks you to collect 50 or more audiobooks in your Audible library. (Believe me, I would earn the gold level soon)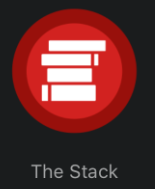 Silver – 50 books in the library
Gold – 200 books in the library
Platinum – 500 books in the library
14. The Nibbler
The Nibbler badge is awarded when you will complete listening to the three audiobooks in a day. To me, this badge is quite hard to earn but I have a trick for this. Choose the book titles of 5-10 minutes duration and then you can unlock this badge.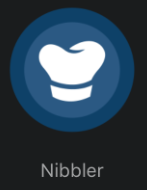 Silver – 3 different audiobooks in one day
Gold – 15 different audiobooks in one day
Platinum – 40 different audiobooks in one day
15. Dabbler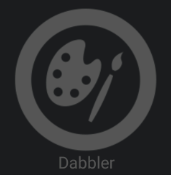 Many people ask about the Dabbler badge and how to achieve it. But the fact is, Audible has discontinued this badge and due to some technical fault or something it still appears on the badge collection list.
Important Points About Audible Badge Collection


Here are the important points you need to know about the audible badges and rewards.
Even if you uninstall the Audible app, you will not lose your rewards. These badges are stored in the Amazon Cloud and get synced on all the devices where you use the app.
Many people think sharing the Audible Library will affect their stats/badges. But there's nothing like that. Every Audible account has its own stats and badges and cannot be shared or transferred to any other account.
That's the whole Audible Badges collection list. I hope, like me, you will also do everything to earn these audible achievements and feel proud of it.
So, just keep listening to audiobooks and earn all the audible achievements badges!
If you have just joined Audible and still confused about which membership to choose then, have a look at my recent article on how does Audible work and its membership plans.
Want to know more about the perks of audible? Check out my following articles: