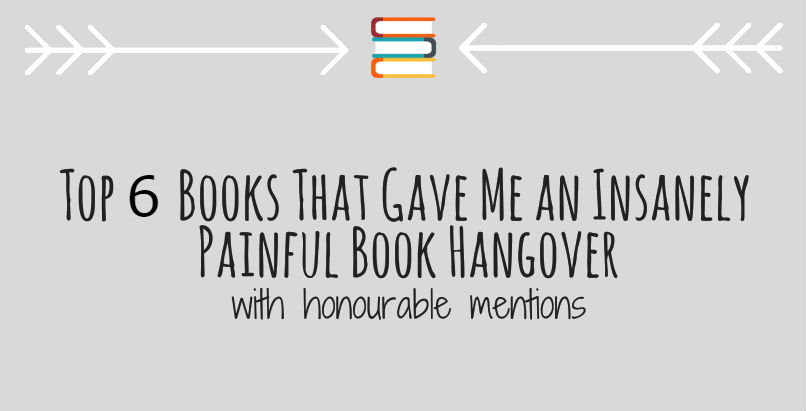 A good book often gives you a Book Hangover the minute you finished it. There are three types of books that cause a massive Book Hangover, one type of books that ends up in a shocking twist, the second type of books that give you a Book Hangover are the ones that make you weak and uncontrollable at the end and then the third type of books that give you a hangover are the ones that soo good and makes you to read them all over again. Here are the Top 6 books that gave you a massive book hangover.
1. The Fault In Our Stars (by John Green)
Once you start reading about the tragedic love of Hazel Grace and Augustus Waters, then you cannot stop reading till the end. The Solid emotions described in the Story filled you with emotions of love and loss. The story of 'The Fault In Our Stars' undoubtedly gives you a massive hangover which lasts forever.
2. Gone Girl (by  Gillian Flynn)
'Gone Girl' book is much more than a fantasy mystery novel for the Book lovers. The theme of the book is vast, endless and fascinating for the readers.  It also made space in every book nerd's heart and drunk them with the story.
3. Harry Potter And The Sorcerer's Stone (by J.K. Rowling & Mary GrandPré)
The minute 'Harry Potter And The Sorcerer's Stone' hit the market, it broke all the records and the readers around the world are crazy about reading it. It altogether causes a massive Book Hangover to the minds of the readers.
4. Me Before You (by JoJo Moyes)
The book is full of emotions of love and friendship which makes you hooked till the end. The Story has a bittersweet ending which left an everlasting impression on the person's mind reading it.
5. The Ladybird Book of the Hangover (Ladybirds for Grown-Ups)
Book lovers usually get Book Hangover after reading an appealing or intense story but you could just imagine how much will it increase if the Title of the book itself says 'Hangover'. This one addresses Hangovers, and the reader will recognize himself, hangovers he remembers, and hangovers he would rather forget.
6. Expectation Hangover: Free Yourself from Your Past, Change Your Present and Get What You Really Want (by Lissa Rankin & Christine Hassler)
'Expectation Hangover' will teach you how to get over your book Hangover, but it could become your ultimate Book Hangover because once you start reading about the wake of disappointment, failure, or loss can become doorways to tremendous opportunities and life-changing gifts, then you will find yourself attached to the stories described in the book.
Which books have given you hardcore book hangovers? Tell Vowelor in the comments below!