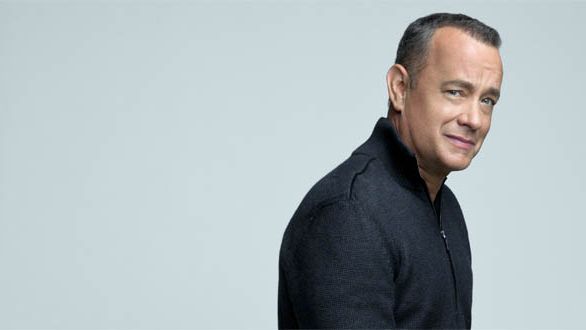 Tom Hanks, the two times Oscar-winning actor, has now become an author. Due in October, Tom Hanks first book will be Uncommon Type: Some Stories, a collection of 17 tales written by Tom himself. The book will be published in US and UK simultaneously.
Uncommon Type by Tom Hanks releasing in October 2017
Being Tom Hanks' debut book, Uncommon Type is going to be on the want-to-read list of millions of his fans worldwide. You may also read the full excerpt of Uncommon Type by Tom Hanks.
The theme of this short story collection is typewriters and all the seventeen stories in Tom Hank's book have a very rare typewriter doing the click-clack. Not many people know that Tom Hanks is a voracious collector of rare and vintage typewriters and owns more 100 of these incredibly exceptional machines.
Talking about the journey of writing his first book, Tom Hanks said
"In the two years of working on the stories, I made movies in New York, Berlin, Budapest, and Atlanta, and wrote in all of them. I wrote in hotels during press tours. I wrote on vacation. I wrote on planes, at home, and in the office. When I could actually make a schedule, and keep to it, I wrote in the mornings from 9 to 1."
The publisher of Hanks' first book, Knopf described Uncommon Type as remarkable and focussed on varied subjects just like the acting talent of the Hollywood veteran. Knopf said the stories are based on topics like "an immigrant arriving in New York City after his family and life have been torn apart by his country's civil war; a man who bowls a perfect game (and then another, and another), becoming ESPN's newest celebrity; an eccentric billionaire and his faithful executive assistant on the hunt for something larger in America; and the junket life of an actor."
Tom's debut book will be published in paperback, ebook and hardcover. An audiobook version of Uncommon Type: Some Stories will be in the voice of none other than Tom Hanks himself. Isn't that amazing?
The book, Uncommon Type by Tom Hanks, is now available for pre-order and set to release on 24 October 2017. The first book of Tom Hanks is definitely surprising, intelligent, heartwarming, and, for the millions and millions of Tom Hanks fans, an absolute must-have!