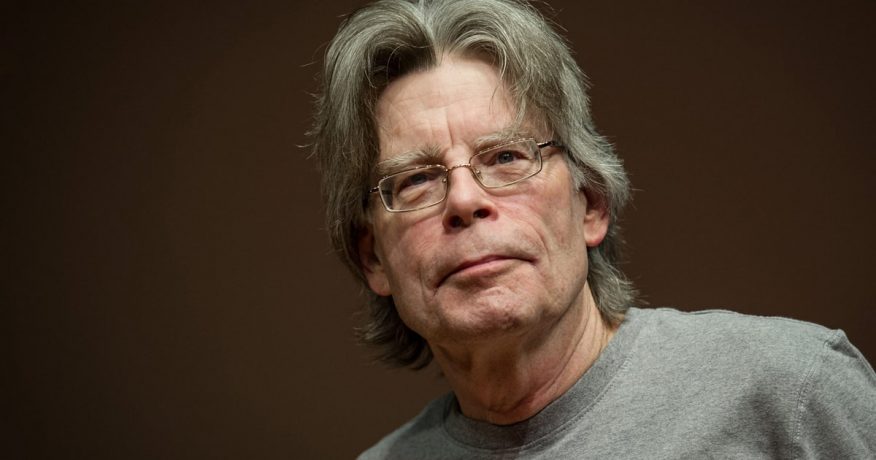 Stephen King fans now have a reason to cheer! Sleeping Beauties, his latest novel which Stephen is writing with his son Owen King, now has an astonishing cover as well as an excerpt. The book will hit the shelves early this fall.
On 29 Mar 2017, Stephen King officially released the cover of the upcoming novel, Sleeping Beauties, via Twitter. He shared the astonishing cover with his fans and also shared how excited he is to collaborate with his son for Sleeping Beauties.
Cover: Sleeping Beauties by Stephen King & Owen King
In case you don't follow the King of Dark Horror, Here's what Stephen King shared on Twitter.
The new book is coming early this fall. Collaborating with Owen was exciting. Constant Reader, this one is going to keep you wide awake. pic.twitter.com/Pwj5fNlW1X

— Stephen King (@StephenKing) 29 March 2017
Check out the complete details of Sleeping Beauties by Stephen King, Owen King.
Fans of Stephen King are overwhelmed with the news. Within minutes the tweet went almost viral and got thousands of retweets and likes.
Stephen King also told his fans that Sleeping Beauties is a book that you cannot put down easily and it is going to keep wide awake through the night.
Excerpt: Sleeping Beauties by Stephen King & Owen King
Here's the exclusive excerpt of Sleeping Beauties by Stephen King & Owen King as revealed on Entertainment Weekly.
Lila followed the tracks up a rise, then down into the sort of narrow dip that country fellows like Willy Burke called a brake or a holler, then up another hill. Here the trees were thicker — scrub pines fighting for space and sunlight. The webby stuff hung from some of the branches. She took a few more pictures with her phone and pushed on toward the power pylons and the bright sunlight ahead. She ducked under a low-hanging branch, stepped into the clearing, and just stared. For a moment all her tiredness was swept away by amazement.

Lila stood frozen at the edge of the clearing, her neck craned, staring upward. Flocks of moths fluttered around her, brown in the shade, seeming to turn an iridescent gold in the late afternoon sunshine.

She had read somewhere that the tallest tree on earth — a redwood — was just under four hundred feet high. The tree in the center of the clearing looked taller than that, and it was no redwood. It was like no tree she'd ever seen.
The NY Times bestselling horror novelist, Stephen King has teamed up with his son for Sleeping Beauties, which is set to release in September 2017. The concept of the book is in itself pretty interesting. The book tell the highest of high-stakes stories: What might happen if women disappeared from the World of Men?
It will be exciting to know how Stephen King and Owen King will bring out the horror in the story line. Another thing to see in this upcoming horror novel, Sleeping Beauties, will be the style of Owen King and how it matches up to that of his father's. Owen has previously published a number of books including Double Feature and We're All in This Together: A Novella and Stories.
What do you think about the Sleeping Beauties Cover and Excerpt? Let us know in comments.