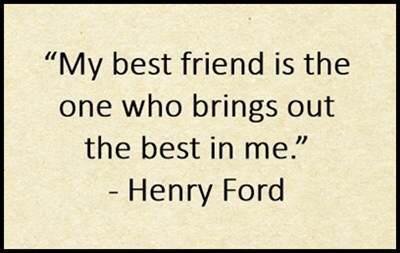 My Best friends are very important part of my life. They are the one I think about when I make plans. They are the one who helped me out when I am facing a problem. I share almost everything with my best friends. When I feel depressed, they are the one who cheers me up and brings happiness in my life. My best friends cannot let anyone hurt me because they are the one who truly cares about me.
A best friend is not only someone with whom you can spend a good time, it is also someone whom you can trust your life with. I always call up my best friends when the most amazing thing happens in my life. A real best friend is like a real family, a best friend always gives you the right advice. My best friend always guide me towards the path of success and advice help me to choose between the Right and Wrong.
My best friend always forgives me, even I got screwed up badly. They are the number one who congratulates me on my success. I always find myself in comfort zone in the presence of my Best friends. My best friend never judges me for the stupid things I do or say, they always understand my feelings and thoughts. A best friend is someone who always makes you feel better no matter what.
My Best friend always makes me laugh on my bad days and make all the problems of my life seem easy to overcome, as long as he is on my side. My best friend is my inspiration to life, he is a real hero who teaches me about being honest and becomes a good human being. A true best friend is hard to find, difficult to leave and impossible to forget.
Qualities of My Best Friend
1.  My Best Friend is very honest.
2.  He is very humble.
3. He is Trustworthy.
4. My best friend is very Kind and helpful.
5. My best friend is very supportive.
6. He is very talented.
7. He is very lovable.
8. My Best Friend respects all the people.
9. He is a good human being.
How do you find this short essay on My Best Friend? Do you have any memory of your best friend to share? Share all your thoughts and memories about your best friend in Comments below.