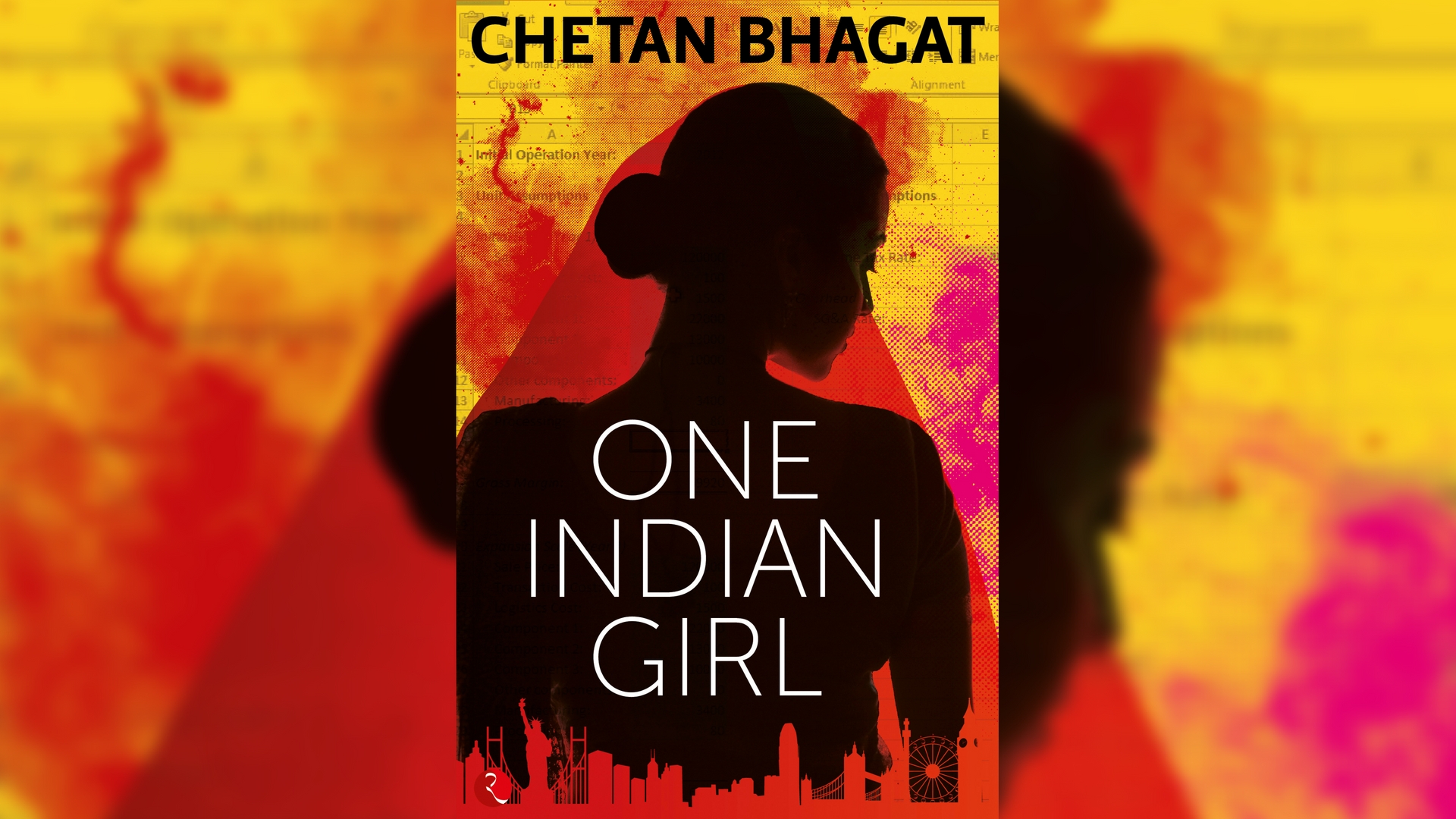 Amidst all the 'Feminist' hype, Chetan Bhagat's latest novel, One Indian Girl, was released this month on the 1st Oct. As expected, the book broke all the records of pre-order and has become the #1 bestseller on Amazon. No doubt, Chetan Bhagat tries to package each of his stories into something new and readers buy it, after all, he's an MBA from IIM.
Not only the readers but the critics also wait for Chetan Bhagat's novels; him being one the most popular English author in India. One Indian Girl after breaking all the records is now being discussed and criticised all over the Internet. There are mixed reviews of One Indian Girl with a section of readers praising it to be Chetan's best work and another section trolling Mr Bhagat on Twitter and everywhere else.
Talking of reviews of One Indian Girl by Chetan Bhagat, during the book launch event held on 1st October in Mumbai, the special guest Kangana Ranaut said that she was in tears after reading One Indian Girl. It's commendable if the book has touched her so much but not many think the same. We went on to filter the internet (if you know what I mean) and find six of the most honest and weird reviews of One Indian Girl by Chetan Bhagat, Hope you'll get a clearer picture about Chetan's book after reading these.
#1. One Indian Girl Review by Hindustan Times
Hindustan Times needs no introduction being the most popular news daily of the country. And this fact makes Hindustan Times' Review of One Indian Girl very critical. According to Prerna Madan who has written this review for the news giant, Chetan Bhagat has made an 'algorithm' for making bestselling books with elements that common in almost all of his books.
Pointing out the loopholes and glitches in the implementation of the Feminist character of Radhika Mehta in One Indian Girl, Prerna Madan writes
The novel can be best described as a slight anomaly from the ordinary. By the end, it's like an advertisement theme song you don't care about, but one that you can't stop humming.
Read the complete review of One Indian Girl by Hindustan Times
#2. One Indian Girl Review by YouthkiAwaz
YouthkiAwaz, a popular citizen journalism website, has called One Indian Girl the 'Feminist book that has nothing to do with Feminism'. The author of the review of One Indian Girl on youthkiwaaz.com has iterated a lot of instances that are contradictory to the feminist status of the book. In very honest (and irritated) words, the website states the whole idea of feminism behind  One Indian Girl is 'deeply flawed' in the mind of Chetan Bhagat.
REVIEW: @chetan_bhagat's new 'feminist' novel is a 'mansplainer's' handbook: https://t.co/PCnpGSleU7 pic.twitter.com/wsZMnKSCtc

— Youth Ki Awaaz (@YouthKiAwaaz) 11 October 2016
Read the completely honest review of One Indian Girl by YouthkiAwaz.
#3. One Indian Girl Review by Anmol Rawat
Anmol Rawat, who is an avid reader and a regular reviewer, has published a detailed review of the novel One Indian Girl by Chetan Bhagat. In his review, Anmol writes candidly about the goods and bads of the book. He outlines that the novel is predictable and forced at some places. He also finds 'a few good things hidden behind the mockery' and has shared them as well. To conclude his review of One Indian Girl, Anmol writes
"It's like watching a daily soap where people subjects women to discrimination for hundreds of episodes. The episode in which she breaks free is the last episode. It does not leave an impact that it should have."
Read the detailed review of One Indian Girl by Anmol Rawat
#4. One Indian Girl Review by DailyO
Another popular infotainment website, DailyO, came up with the 'nastiest review' of One Indian Girl by Chetan Bhagat. This could possibly make Chetan Bhagat to quit as a writer. In their review, the website has compared the book and the whole concept behind the One Indian Girl to be taken in parts from a number of movies.
DailyO has thrashed Chetan Bhagat and his writing  by calling One Indian Girl "a di*do of a book".
Read the weirdest review of One Indian Girl by DailyO
Also Read: Chetan Bhagat's new book 'The Girl In Room 105'
#5. One Indian Girl Review by Scroll.in
This one may be one of the most neutral reviews of One Indian Girl  keeping in mind that Chetan Bhagat has a huge number of fans and an equal number of haters too. The infotainment website, Scroll.in, published the review of One Indian Girl in a unique five-point listicle without much spoilers. This review has both shades in form of breadcrumbs spread all over the webpage almost evenly for Bhagat lovers as well as haters.
Devapriya Roy from Scroll.in concludes the review with closing lines
There are things serious feminists will disagree with (his views on waxing, for instance) and there are things that post-feminists will disagree with (his prescriptive approach at times). But there is no doubt that they'll all keep reading till the very end to find out exactly what happened, in the final analysis, at the bus stop.
Read this unique review of One Indian Girl by Scroll.in
#6. One Indian Girl Review by Vowelor
Yes, we read it too! And honestly, One Indian Girl is one of the most hyped novels of 2016 in India. No doubt, with a large fanbase, this book became a bestseller and there are flaws at various points. Although, Chetan has made an effort by writing from a female perspective but he failed to deliver it the way it could have been.
One Indian Girl is no way bad for a time-killing read. One thing is for sure that One Indian Girl will leave with you wicked smile and be thinking "Will be a blockbuster Bollywood movie the next year?"
Read the minimum spoiler review of One Indian Girl by Vowelor
After all these reviews, if you still can't figure out what's inside the real book, just order your own copy of One Indian Girl and find out!