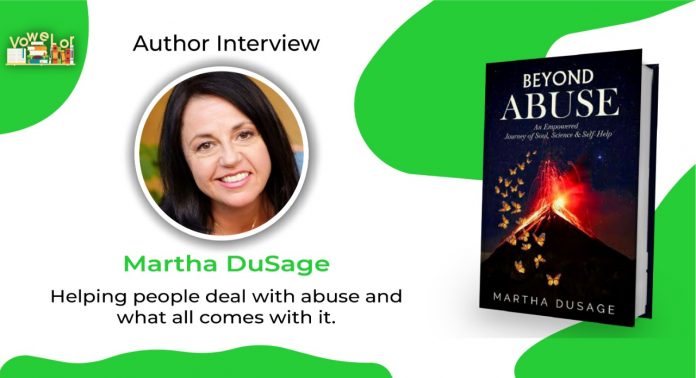 Going through something like sexual abuse is highly traumatizing and damaging to a person's mindset and thought process, but accepting and dealing with the trauma it induces is a whole different ballgame. That's where authors and facilitators like Martha DuSage come to the rescue with their books like Beyond Abuse.
After the release of her book, Beyond Abuse; we, at Vowelor, had an interesting conversation with Martha about her writing. But, before we continue with her interview, here's a little something about her.
About the Author: Martha DuSage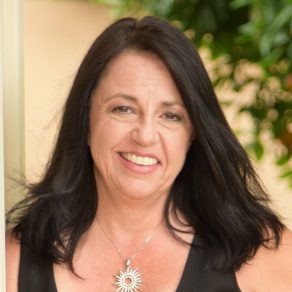 Martha DuSage is an author and mentor to abuse victims who are struggling with memories and trauma and helps them lead a life with happiness, confidence, and acceptance.
Before her current book, Martha has written Why Bother? Because Self-Help is Never Stupid, which was published in 2014. And she is all set to launch another one by the name of Sex is not Love & Love Is Not Sex: The Many Meanings of Intimacy sometime in the year 2023. 
Further, Martha has shared about her writing journey, her inspirations, and more interesting things about her book:
When and where were you born and bought up?
1959 in Norristown, PA. 30 miles west of Philadelphia and very close to the historic area of Valley Forge.
What have you studied; both in the sense of formal education and otherwise?
My book is a peer-to-peer support book. A positive review of the first book mentions how it was helpful without all the psychobabble. As a survivor who has taken the empowered journey, I can meet a survivor right where they are at emotionally. A high level of Education is admirable buthas little to do with emotional intelligence unless that's what your degree is in. Emotional intelligence has more to do with experience. While I've studied many alternative healing methods, I've also been through counseling and done much research. I don't need to be a psychiatrist to help a fellow survivor. In fact, psychiatrists have a very high suicide rate. My education is unconventional, and I'm okay with that.
What do you think is your biggest achievement to this day?
Finding that inner peace that all survivors strive for. But I don't think that's what you are asking. To add to that quick, I had suppressed memory, and if at some point you'd like me to talk about things that are more important than material accomplishments, I will. Suppressed memory is very real, and it's those suppressed memories that can severely impact our overall health and success in life. I owned a day spa before they were even called day spas; of course, it wasn't quite as luxurious as you will find today. I successfully owned and operated an insurance agency as a single mother. Besides publishing two books, I'd point out that I served as a board member of a community group that fought a large corporation and won. I've always had a desire to serve the best way I could.
Which writers inspire you?
Carolyn Myss, Wayne Dyer, Deepak Chopra, Neil Douglas-Klotz. These are just a few spiritual teachers who make sense of a chaotic world.
Writing is stressful at times. What do you do to relax your mind after that?
Well, learning to relax the mind is a big part of what I teach. When the time is ripe for me to write, it just comes. The idea of ripeness is presented by Neil Douglas-Klotz, mentioned in answer to the last question. He discusses time being "ripe," not right or wrong. This is important to understand for anyone's journey. It reduces a lot of the self-sabotage and self-judgment that most of us place upon ourselves. It's the editing that is time-consuming and harder yet, is getting the message out to those who need to hear it. Condensing thoughts in this 3-second world is stressful.
What is your favorite motivational phrase?
Just One? This is a paraphrase; "All this I do, you shall do and greater."That is attributed to Christ. To me, it seems to honor such a great teacher to attempt to do that.  is much talk about feeling "good enough." This phrase lets us know that we are good enough and eliminates feeling unworthy. Plus, scientifically, we know we only use a small percentage of the brain. There is research showing that junk DNA might not be junk. Exploring what it will take to expand our consciousness is motivating.
Another good one is; "Be in the world but not of it." It teaches us to view our experiences as observers and not take life so personally. Taking everything personally comes from ego-based attachment to this chaotic world. Here's two more: The world breaks everyone, then some become strong in the broken places." ~ Hemmingway, "Mastery doesn't mean there isn't more to learn. It means the ego no longer fears knowing more."
What advice would you give to your younger self?
Don't be so influenced by what other people say. Listen to the inner voice. We are born perfect. It's the world that changes us, so don't take things so personally, and stand up for yourself more.
What kind of books do you like to read personally? Which ones are you currently reading?
Reading now? I don't have time to read. Lol. The Kratky Method – it's about hydroponics. Pistis Sophia – it's a Gnostic text that is believed to contain teachings from Christ and the disciples, including feminine followers. I prefer anything that expands thought.
What made you decide to sit down and actually start writing?
My soul was pushed to write. I spent years learning about awakening consciousness. I saw others' suffering and felt I should share what helped me to gain new perspectives.
How is your day structured: do you have a special time to write or s it kind of random?
I always prepare notes the night before for what I plan for the next day. It's hard for me to be structured because often, I will wake up with inspired thoughts. Or a meditation may offer inspiration. When I sit down to write a book, it just flows, and sometimes I can't stop until I just can't write anymore. I have to take advantage of the present moment.
What do you actually write for; is it the readers or yourself or something else entirely?
I think that's pretty clear. I write for others but also discover aspects to work on within myself. Like I've said, and if you've read Siddhartha by Hermann Hesse, there is no doubt that life is a journey. None of us has a manual.
About the Book: Beyond Abuse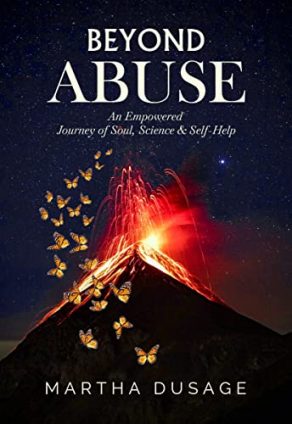 Beyond Abuse is author Martha DuSage's second self-help non-fiction book, which was published in June 2022. The book isn't some toxic positivity endorsing piece which we usually find in the genre, but one that can truly change the readers' views and perspective on the process of healing from trauma.
What genre is your book? What draws you to this genre?
Non-fiction. We live in a very dysfunctional world that baffles me at times, and I think there would be less dysfunction if others would take the time to go into quiet contemplation and explore the mystery of their soul.
Was there something that made you write this book?
Seeing the vast number of people who have suffered and continue to suffer from the trauma of abuse. There are so many types of abuse that I see it as an evil that needs to be conquered. Plus, I know the inner struggle because I lived through it.
What makes Beyond Abuse stand out in its genre?
A review by an LCSW ( Licensed Clinical Social Worker) stated that my first book bridged the gaps between clinical and self-help. You can read and intellectualize all you want, but it's difficult to understand ourselves until you take the experiential journey. It's hard to understand others and offer compassion until you know yourself. "Know thyself" is the first of the three Delphic Maxims inscribed on the temple of Apollo. I'm a fan of ancient wisdom and mysticism.
Why do you think a reader should pick this book over anything else?
Sadly many don't realize how badly abuse has affected them. It's kept in denial in suppression. Over 25 % of the population claims to have been sexually abused by the age of 18. Consider that's what is reported when it's a known fact that many don't speak up about abuse until well into their 30s.
Add in all the other types of abuse in the world, and consider how abuse can turn into self-abuse, attracting abuse, or becoming an abuser. It's a devastating trend affecting too many in negative ways. Then consider that the NCBI has mounds of information about all the physical, mental, and emotional effects that can be attributed to a history of childhood abuse, including suicidal ideation, which should never be taken lightly.
The book has disturbing aspects like going through abuse, the limiting beliefs that come with the trauma, the way we can move out of it slowly and steadily, and a lot more. What were the hardest and the easiest things or ideas to incorporate?
People want the instant fix. They want a pill. They want to be in denial and pretend to be happy. As I state, we all want peace, freedom, fulfillment, love, and joy. We are held back by shame, blame, guilt, denial, rejection, and indifference. It is in embracing the journey, embracing the self, and giving ourselves permission to experience our human feelings that leads us to find purpose and fulfillment. We need to give ourselves permission for our feelings, to find new perspectives that raise our vibration out of victimization and survival. We need to be patient and nurturing to ourselves. Embracing, not resisting, or fighting ourselves is how we end the internal war.  "What's the most important war to win? The one within the self." "It is more painful to spend an entire lifetime trying to escape the past than it is to face your fears and free yourself from the agony." Those are two of my quotes in the book.
Is there any special experience throughout the writing process of Beyond Abuse that you would like to share?
I did not set out to include the songs in the book. It happened divinely, organically. I would be writing a chapter, and a song would come on that pertained to what I was writing about. It happened too many times to be coincidental. It brought joy to the writing experience. More importantly, it reminded me that sound and vibration are healing, and there is much more about that in the book. I know the fans love the element of including the music as well.
Future Plans
What are your ambitions for your writing career?
I have several title ideas and plan to complete my next book, "Sex is Not Love& Love is Not Sex." Subtitle: The many meaning of intimacy by mid-2023.Regarding ambition, I'd like Beyond Abuse to be considered the best book on healing from abuse since The Courage to Heal was published in 1988.
Are you working on your new project? What will be your next book about?
I'm still working on Beyond Abuse – the companion course, but I have the outline prepared for the next book. Intimacy is about knowing oneself, something I advocate as primary to healing. I plan to prepare a survey to get survivors' input on the challenges they have faced with sex and intimacy.
What does success mean to you as an author?
Reaching the people who need it most.
Do you prefer self-publishing or traditional publishing, and why?
The world of publishing has changed tremendously, and why so many authors have turned to self-publishing. The negative side of that is many books are being pumped out that never get noticed or aren't done in a professional manner.
One lesson that you'd like to pass on to young debut authors.
Be prepared. Do your research. There is a lot more to publishing a book than just writing.
Want to know more about Martha DuSage? Connect with the author on Instagram and Facebook.
Are you also an author? Get your book featured on Vowelor now!