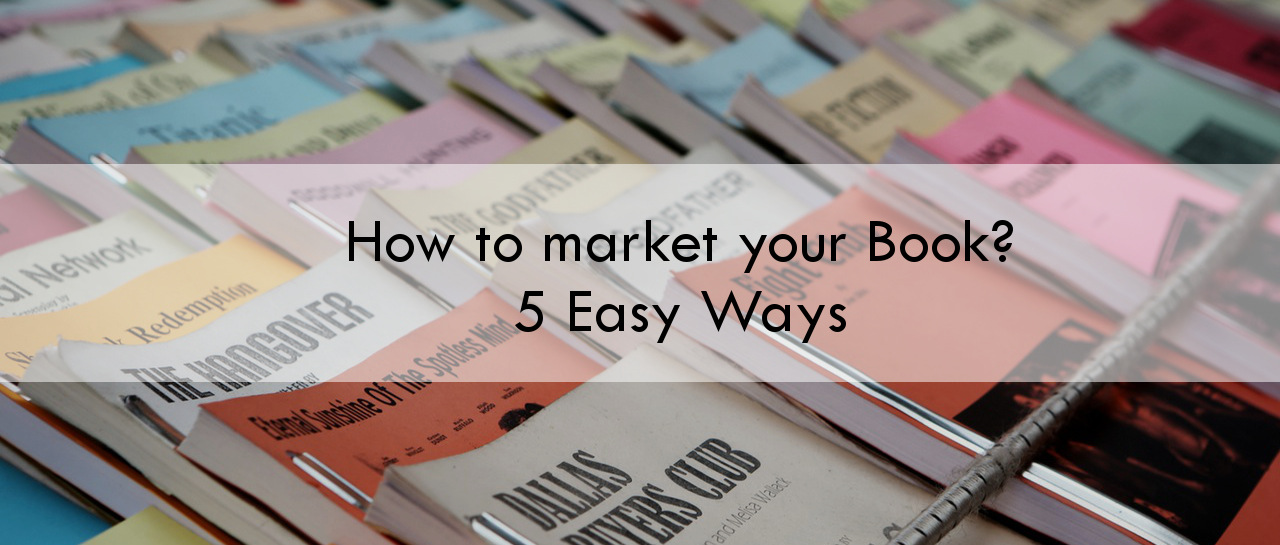 Well, you have published your book and now this question is killing you – How to market your book and sell it online? We all know Online Promotion of books can be hectic and expensive. So, how to market you book with little or no budget?
There are some tested tips and tricks that you should follow to market your book to the online audience.
Mr. Writer, all set to market your book? Here's the five easy ways how to market your book and increase your sales.
1. Reach the Reviewers
If you really want to make a space for your book in the market, the first important thing you have to do is to send review copies to all the journals, magazines, and bloggers. This is very important, as nowadays there are many dedicated readers out there who are just looking for a good read in their catch and if any of them, after reading your book, can write a review on their personal blog or a website, then it will be the good kick start for you.
2. Giveaway a Sneak Peek
One more free and easy way to market your book is to offer sample chapters to the readers. You can make a pdf file out of your best chapters and put them to showcase among the readers and let them have the taste of your unique writing, if your words sound well to them, this will definitely put them to the buying page of your book. Think of this as the equivalent of letting people browse through your book at a bookstore.
3. Organise Competitions for Free copies
Here's another way for free book marketing. Offer books as prizes. Local radio shows, magazines or societies will often be interested in running competitions and will give you valuable publicity if you give them a few books to give away as prizes.
4. Go Online
Another important tool to market your book is going online. There are many websites that provide free promotions to the newbie writers, if you are among them, then browse the internet for the same. vowelor.com is one of the best platforms you can explore, where you will be provided with so many options to market your book in many different ways, they will market your book by four very different, but productive way such as :
Vowelor Wall
Vowelor Unite
Vowelor Books
Vowelor Discussion
You can ask for the complete information by just emailing them to this particular email Id : [email protected]
5. Ask your near and dear ones
Never underestimate the power of 'Word of mouth' and this is seen to work well in case of book promotion. You should get friends, colleagues, clients or anyone who likes your book to place reviews on Amazon and other online bookstores. Amazon is highly influential and the reviews matter so encourage anyone who says they enjoyed your book to place a review.