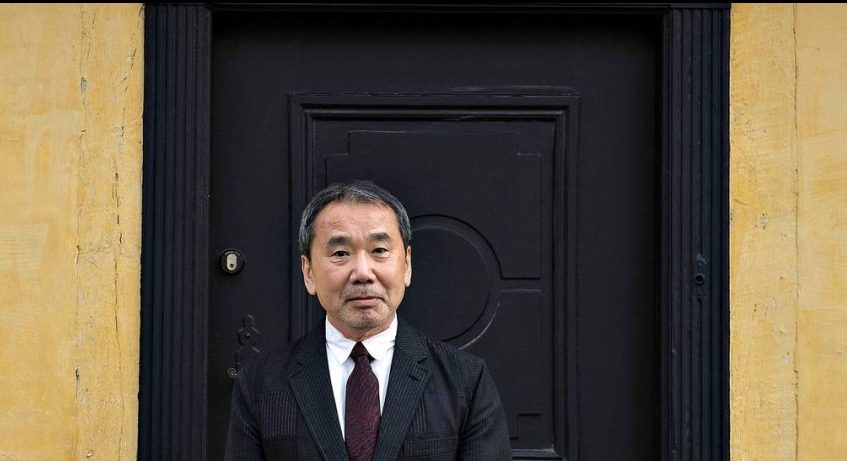 After yet another Nobel Prize disappointment this year, Haruki Murakami has some good news for his fans! A new full-length novel by Haruki Murakami is set to release in February 2017. The publisher of Haruki's new novel, Shinchosa Publishing Co., disclosed about the upcoming book earlier this month.
Although no details about the book title, cover or the publication date are known except that this new novel by Haruki Murakami, set to be his 14th novel, will be published in two volumes as the manuscript had 2,000 pages. It is releasing in Feb 2017 in Japan. Any information about the worldwide release is also unavailable. On the official website of Haruki's new novel publisher, only two white blank books appeared with the headline "Haruki Murakami's New Novel Coming Soon in February 2017". But no doubt this is a big relief for the fans of the acclaimed author.
During an event in Denmark, where Haruki was presented the Hans Christian Andersen Literature Award, He gave a minor hint about his upcoming novel referring it as "A very strange story".
Another thing that makes this new novel by Haruki Murakami worth the buzz is the fact that it is going to be the first full-length by Haruki after several years. Haruki's most recent novel, Colorless Tsukuru Tazaki and His Years of Pilgrimage, was published in 2013. His collection of short stories, Men without Women, was published in 2016.
Haruki Murakami has had a great journey from a jazz bar owner to a bestselling author over the years. He has a total of 17 books to his credits till date. His first bestselling novel was Norwegian Woods. All the books by Haruki Murakami have received great appreciation from the fans as well as critics. He is also the most anticipated author for the Nobel Prize in Literature but unfortunately, has never won. Many fans and even some critics refer him as Leonardo DeCaprio of Literature. With the release of Haruki Murakami's new novel next year, let's hope it fetches him the honor of Nobel Prize.
As soon as further details about Haruki's new novel are disclosed, we will get that to you. So, watch this space!