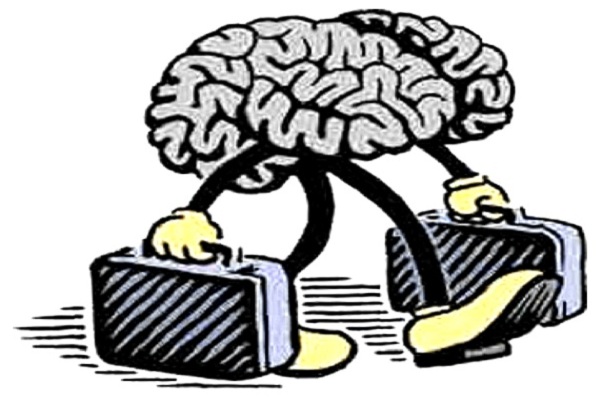 The emigration of highly trained or qualified people from a particular country for better job opportunities or good standard of living is termed as Brain Drain. Many countries throughout the world are facing the problem of Brain Drain.
Brain Drain also referred as Human capital Flight causes a great impact on the developing countries in which highly qualified professionals often fly to the developed countries after the completion of their higher degree of education and settle in abroad. Developing country like India is facing the adverse effects of Brain Drain. Brain Drain (Human Capital Flight) are of several types, Organizational, geographical and Industrial.
Brain Drain term was first used in the United Kingdom to describe the inflow of Indian engineers and Scientists for better career opportunities. There are also many references phrases that go with the term Brain Drain such as "brain circulation" and "brain waste". Brain Drain harms the country growth badly by depleting the supply of creative minds and intellectual people from the society. The nation who loses the experts tends to depend upon foreign assistance for technical purposes.
Effects of Brain Drain on the Home Country
• Loss of tax revenue.
• Loss of potential future entrepreneurs.
• A shortage of important, skilled workers.
• The exodus may lead to loss of confidence in the economy.
• Loss of innovative ideas.
• Loss of the country's investment in education.
• The loss of critical health and education services.
Thoughts about Brain Drain
It is very important for the home country to fight the Problem of Brain Drain in its initial stage otherwise once it becomes big, then it gulps the whole country from inside. Engineers, scientists and Doctors are future of every country, we shouldn't let them fly away just because of better job opportunities.
Are you seeing the problem of Brain Drain in your Country? Have you got any solution to it? If yes, then please write us in comments.