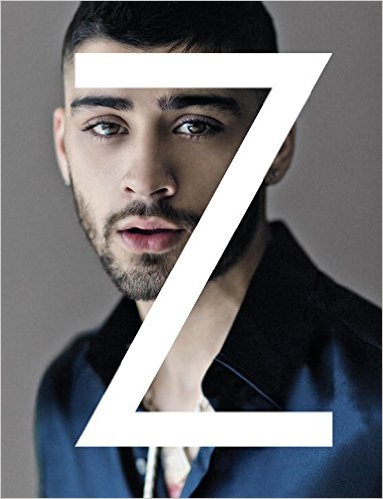 | | |
| --- | --- |
| Book Title | Zayn |
| Book Author | Zayn Malik |
| Publisher | Delacorte Press |
| ISBN | 1524718726 |
| Language | English |
| Pages | 288 |
| Year Published | 2016 |
Book Review : Zayn by Zayn Malik
The One Direction fame, Zayn Malik, has released his biography book, Zayn. This book by Zayn is an unusual memoir of Zayn Malik's life before, during and after his stint at the band One Direction. Zayn's biography is not what you think as a regular book but it's a lot different . The pop star has included a number of unseen pictures and several drawings in it.
Zayn, the book, gives a photographic insight on the life of Zayn Malik. He has opened up to his fans revealing himself as a person and talked about his most private moments and his candid feelings on fame, success, music, and life.
There are a number of personal stories as Zayn tells his fans that he has battled eating disorders, anxiety, and ADHD. He has also quipped about his sex life, wild parties and more. To everyone's surprise, this one of a kind book by Zayn Malik throws light on the formation of One Direction and eventually the split up.
Interesting

Inspirational
Vowelor Review
A photographic journey through the life of Zayn Malik – a person not a pop star.
About the Author : Zayn Malik
Zayn Malik is an English songwriter and singer. He first appeared on TV reality show X-Factor as a solo singer in 2010 and later on formed a band 'One Direction'; him being the lead vocalist. One Direction earned a lot of fame and eventually, in 2015, Zayn announced his departure from the band.
Zayn who is now an internationally celebrated music artist whose debut solo release, Mind of Mine, made him the first British male artist to debut at number one in both the UK and US with both his debut single and debut album. He lives in Los Angeles and London.