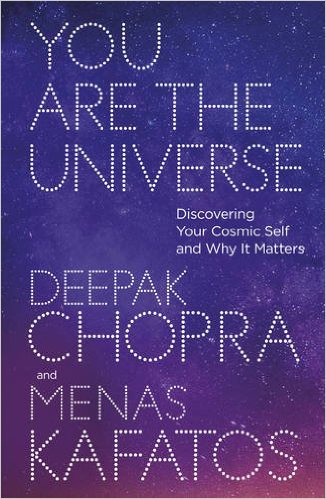 Book Review : You Are The Universe by Deepak Chopra
The book, You are the Universe by Deepak Chopra, is an imaginative take on the extent to which the application of science and future technology can turn into reality. Deepak Chopra and Menas Kafatos, the authors of You are The Universe, have answered the questions that are a topic of discussion in every science community, but in a very impressive and practical manner. The complete name of the book is You are The Universe: Discovering Your Cosmic Self and Why It Matters.
You are the Universe is more like a one-stop answer-book from the bestselling author Deepak Chopra and the renowned physicist Menas Kafatos. The book answers questions ranging from the beginning of the universe and time to the sheer understanding of our brain and mind.
You are the Universe by Deepak Chopra definitely worth reading as it tells you the new possibilities for all of us to lead more fruitful, peaceful and successful lives by knowing our beginnings as a part of the universe.
Facts

Innovation

Writing Style
Vowelor Review
Impressive and innovative to sense of practicality. Must-read for self explorers!
Get Your copy of You are the Universe by Deepak Chopra on Amazon now! – Click Here.
About the Author : Deepak Chopra, Menas Kafatos
Deepak Chopra is an Indian-American Author, public speaker and a licensed physician. He studied medicine in India and then migrated to the USA in 1970. Soon, Deepak got involved in the Ayurveda and Alternative Medicine Movement and resigned as the staff head of NEHM in 1980. After his interview on The Oprah Winfrey Show for his books, Deepak Chopra gained much popularity.
Since then, Deepak Chopra wrote a number of books on modern healthcare and alternative medicines. He has been called at various international Health conferences as a speaker.
Menas Kafatos is an American Physicist and author of more than a dozen books. He preaches about the co-existence of Science and Spirituality and how can they help in the improvement of ourselves as a human. Menas Kafatos is a Ph.D from MIT and has also worked at NASA Goddard Space Flight Center.