Wings of Fire is one of the most inspiring autobiographies in India. This book resonates with the youth on the importance of giving wings to the divine fire within us.
Book Review: Wings of Fire – An Autobiography by A.P.J. Abdul Kalam with Arun Tiwari
OUTLINE
Wings of Fire revolves around the personal & professional life of Kalam and the individuals who made an impact on him. The book is mainly divided into 4 sections (Orientation, Creation, Propitiation and Contemplation) of Kalam's life which contains 16 chapters and an epilogue.
BOOK SUMMARY
Kalam introduces us to his early life in Rameswaram where he was born and raised in a secure middle-class Tamil family. He proceeds to describe the communal harmony in Rameswaram and the stable atmosphere for healthy discussion of spiritual matters.
Hailing from a predominantly Muslim locality, Kalam learned respect for other faiths from his parents. During Kalam's early life, his close relatives encouraged Kalam to excel in studies and would talk about the discoveries of literature and science beyond Rameswaram. Inspired to fulfill his dreams, he left his home to attend Schwartz High School in Ramanathapuram.
Must Read: Also, Check out our latest post on Best Biography Books Of All Time
Kalam throws light on the time he got selected at Madras Institute of Technology (MIT) for engineering when admission fees were expensive. His elder sister stood by him and helped him financially which deeply moved Kalam to study hard for a scholarship. At MIT, he dreamed to fly an aircraft and hence chose aeronautical engineering.
Kalam sends a message to the future engineering students that 'when they choose their specialization, the essential point to consider is whether the choice articulates their inner feelings and aspirations'.
Kalam was determined to join either the Air Force or a job at Directorate of Technical Development and Production, DTD&P (Air) at the Ministry of Defence. However, Kalam was not successful in joining the Indian Air Force and could not fulfill his dream to fly.
Frustrated, Kalam turned to Swami Sivananda who taught him to accept his destiny and go ahead with life. He learned that this was not in his destiny. He got accepted as a Senior Scientific Assistant at DTD&P (Air). Here, Kalam faced his first failure.
His indigenous Hovercraft 'Nandi' was shelved by a new ministry which favored imported hovercrafts. Kalam learned the harsh truth that certain events may be out of control in life.
However, 'Nandi' had created interest by then and as if destiny came knocking, Kalam was called for an interview at Indian Committee for Space Research for the post of Rocket Engineer. At this interview, he met Prof. Sarabhai, father of the Indian space program.
In the section Creation, Kalam gives a glimpse of his keen eye while training at NASA. He recollects seeing a painting depicting heroism of Tipu Sultan's army using rockets against the British.
He learned many valuable management and leadership lessons from Prof. Sarabhai. At an early stage of his career, Kalam trusted that leadership with the free exchange of views was more desirable than giving directions. Kalam also learned that leaders exist at every level.
Kalam throws light on his work schedule when he started leading projects. On entering his office he would first clean the table, prioritize papers for immediate action & remove everything else from sight.
If you want to leave your footprints
On the sands of time
Do not drag your feet
This memorable line has aged well which tells us to take action now when we are interested in doing a good thing and want to be remembered for it. Interestingly, Kalam preferred a daring attitude with persistence to perfection.
He favored allowing mistakes as a learning process as they are inevitable but generally manageable. He advocated building own education, skills and keeping up-to-date.
Kalam narrates his experience when he was faced with three deaths in his family. He faced failure when the first flight trial of Indian SLV-3 crashed for which Kalam took responsibility as a leader. Kalam describes two visionaries Prof. Dhawan and Dr. Brahm Prakash who mentored him during such days.
Kalam received the Padma Bhushan after SLV-3 was successfully launched. He then moved to rocketry at the Defence Research and Development Organization and successfully introduced the Integrated Guided Missile Development Programme for the development of five missiles namely Prithvi, Trishul, Akash, Nag and Agni.
On the successful launch of India's missile program, Kalam received the Padma Vibhushan. Despite repeated failures faced, Kalam always maintained that failures are seeds of further learning and emphatically believed that India can be a technological leader.
Sale
Last update on 2023-10-01 / Affiliate links / Images from Amazon Product Advertising API
Storyline

Characters

Writing Style
Summary
Wings of Fire is a must read autobiography for those who are looking for an Inspiration in life.
My Thoughts
The book starts off interestingly with a reminiscent narrative of early India & Kalam's boyhood. Throughout the book, a host of genius people in space research & rocketry have been mentioned in good detail. It also contains inspirational poems written by Kalam and some of his favorite ones.
The authors show us the inner workings of a brilliant mind which not only gave wings to the divine fire but also flew the distance.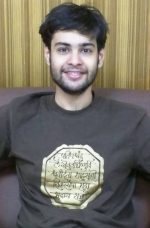 This Review is written by one of our Vowelor Facebook Community member – Abhijit Deouskar. A Chartered Accountant in making, passionate keyboard (not casio) player, cricket enthusiast and an avid reader when time permits after all that.