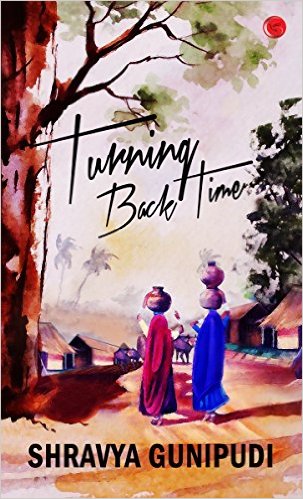 Book Review : Turning Back Time by Shravya Gunipudi
Turning Back Time by Shravya Gunipudi is not one story but a number of emotionally striking stories interweaved together with the protagonist, Alia, being the string.
Shravya Gunipudi has devised this character, Alia, a 25-year-old girl and the story of Turning Back Time revolves around her. Alia is not into getting attached to anyone. She lives with her mother and is the only bread-winner of the house. For that, she does two jobs, one at a daycare center and other at an old age home where she meets and gets friends with four elderly characters – Raman, Hema, Girish, and Sita.
Each of these characters in Turning Back Time by Shravya Gunipudi are well thought. Alia gets to know the story of their lives and the decisions they took. Shravya has effortlessly  portrayed sensitive topics like domestic abuse, Sati, love and sexual harassment. All these stories have one thing in common i.e. they leave the characters regretting 'If I could turn back time, I would… '.
Alia soaks in all the stories in herself and imbibes the lessons learned in her life. Among all this, there is a sweet love story of Alia and Mayank which is cheerful but Shravya has managed to stick to the main theme of Realisation pretty well. There is a lot for readers to learn in this book, Turning Back Time, that leaves some bittersweet emotions on reader's mind.
Storyline

Characters

Writing Style
Vowelor Review
An emotionally striking and thought-provoking novel. Stands out in the crowd of 'college romance'
About the Author : Shravya Gunipudi
Shravya Gunipudi, a 23-year-old CA and CS. She is one of those people who have creative as well as an analytical mind. Shravya wishes to explore her passion both in Finance and Writing. Her writing journey started at the age of 9 and she has been writing since then.
She has been awarded at a lot of platforms and been a part of 19 anthologies with 17 published stories. She is also the editor of the project 'The Book of Dreams', by Numerique Publications. Shravya believes writing is the utmost form of expression that calms the mind and frees the soul.