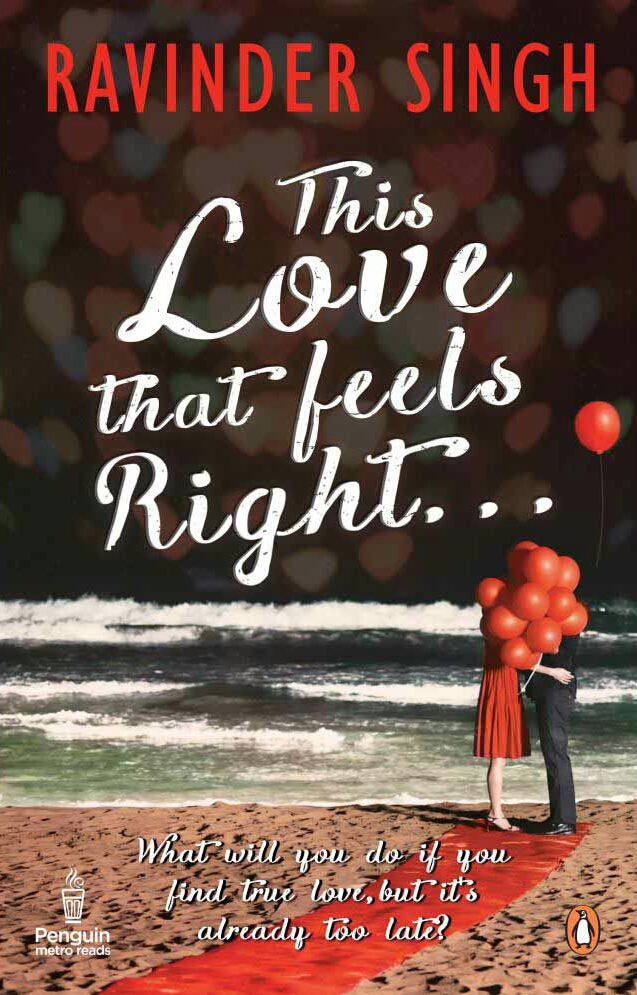 Book Review : This Love that Feels Right by Ravinder Singh
This Love that Feels Right by Ravinder Singh is nowhere near an ordinary novel. Ravinder Singh has created another unique love story; romance being his forte. The plot is flawless as the author talks about Naina Singhania, a typical Indian rich housewife and Aarav, a gym trainer. Life gets twined when these two meet each other.
Malvika, their common friend saw a spark in them but both were struggling between their desires. Why? Because Naina being married already. Naina is ready to call off her wedding. Not for Aarav but for herself as she feels her love is right.
Malvika who is in a relationship with someone out of her marriage but she has told her husband. The concept is unique and weaved into an engaging story. There are places in the story which will leave you to question yourself how Love knows no limits and rituals. This Love that Feels Right by Ravinder Singh, will shake every belief you've ever had about the emotion called Love.
Storyline

Characters

Writing Style
Vowelor Review
This Love that Feels Right sings a unique concept of Love that is somehow honest but not widely accepted. If you feel like going wherever Love takes you, then give a read to this novel.
About the Author
Ravinder Singh has been ruling the Romance section for past couple of years and has become a teen heartthrob of the nation. Ravinder Singh has five novels to his credit; all showcasing Love.
He is an Engineer, an MBA and has worked in Microsoft before his passion made him a full-time author. Married to Khushboo, who was one of the readers moved by his first novel, I too had a Love story.