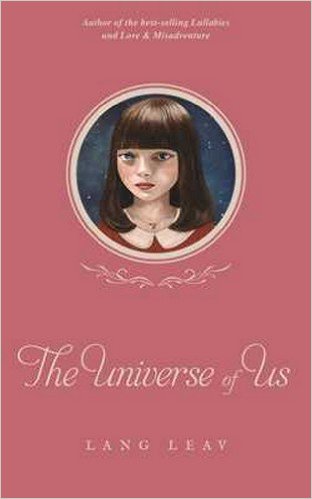 Book Review : The Universe of Us by Lang Leav (Ebook)
Lang Leav's completely new poetry collection 'The Universe of Us' is about almost every emotion that humans go through. The best-selling poetess writes about love and loss, hope and pain, being lost and found. As the name suggests, The Universe of Us by Lang Leav, is themed beautifully around planets, stars and constellations.  It is  Leav's 4th poetry book and includes both traditional and free verse poems that blend with each other seamlessly.
Although the theme of stars and universe isn't very new to the poetry readers, but the way Lang Leav has carved the words is quite flawless. Because the language is mild and the topics are universal, all poems quite germane. Some of the poems from in The Universe of Us such as Today,  Self-Love, A Lesson and Solace emphasise  extreme depth and far-flung sentiments.
Poetry

Emotions

Writing Style
Vowelor Review
Another soulful collection of poetry by Lang Leav, The Universe of Us, is something that will slay your emotions like a thunderstorm. It's a perfect treat for all Lang Leav fans!
The Universe of Us ebook is also available for those who like to read the digital book. We request readers not to download The Universe of Us PDF, instead buy The Universe of Us ebook and support the author.
About the Author
Lang Leav is an International best-selling author of Love and Misadventure, Lullabies and Memories. She also won Goodreads Reader's Choice Award for Lullabies. Apart from that, her impeccable works have made her the recipient of The Qantas Spirit of Youth Award and the prestigious Churchill Fellowship. expressing a complexity beneath its childlike facade. Her imagination stretches across a variety of disciplines encompassing art, poetry, and books.
She is both whimsical and woeful with immense complexity behind her childlike face. Her imagination stretches across a variety of disciplines comprising art, poetry, and books.
Much-loved poetess, Lang Leav, lives in New Zealand with her partner and fellow author Michael Faudet, Not to mention, Lang has featured in various International bestselling lists and events in many countries, thanks to her worldwide fan following.