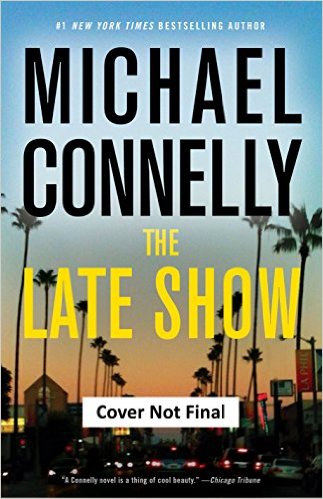 Book Review : The Late Show by Michael Connelly
The Late Show is the first book of the newest series by Michael Connelly featuring Renée Ballard. The Late Show by Michael Connelly gives a thrilling start to this new series as well as introduces the new protagonist Renée Ballard. This book will hit the bookstores in July this year.
The story of The Late Show by Michael Connelly begins with the introduction of Renée Ballard, a young LAPD officer who is sidelined to work in the night shift in Hollywood because she files a sexual harassment complaint against her supervisor. As a night officer, she can never finish a case and must hand each project to the day shift detectives when the night ends.
Michael Connelly is known for his twisting plots and suspense. His new book, The Late Show, also takes a turn when one night Renée catches two cases in the single night. The first one involves prostitute beaten brutally and left for dead in a parking lot and the second has a young woman dead in a nightclub shooting. Ballard is determined not to give up at dawn.
The Late Show by Michael Connelly gets more thrilling when Renée decides not to part with these cases. Against orders and her own partner's wishes, she works both cases by day while maintaining her shift by night. As the cases entwine they pull her closer to her own demons and the reason she won't give up her job no matter what the department throws at her.
This is a pre-release review of The Late Show by Michael Connelly. It will be updated after the release date of the book i.e. 18 Jul 2017. 
About the Author : Michael Connelly
Born in 1956, Michael Connelly is an American author of several mystery and crime novels. His most popular works include the detective Harry Bosch series and the novels featuring the attorney Mickey Haller. His books have fetched his international fame and prizes including the Edgar Award.
Michael started his writing career as a crime beat journalist in LA. He wrote his first novel The Black Echo in 1992 featuring Harry Bosch. In the forthcoming years, he wrote three more novels and became a full-time author. Michael Connelly has written more than two dozen novels and has worked for films and television too.