The Freedom Switch is a self-help non-fiction book by the author Amie Burnis, which was published in the year 2022. The book has been presented in a manual-like format that gives one ways to improve themself and the way they lead their lives. 
It focuses on aspects like understanding how the mind works, limiting beliefs that stop us from taking a big leap, having gratitude for what we have, and finding empowering beliefs instead. The Freedom Switch isn't any regular self-help with only subjective knowledge but gives step-by-step exercises to reach our emotional and psychological goals.
Here's a snippet from the book:
Our minds are powerful tools that have been developing for millions of years. However, you are not taught how to use it to your fullest advantage. This is the book I wish I had been given when I was sixteen. It is a compilation of thousands of hours of research, understanding, and implementing personal development tools and processes I have used in my life. These processes are laid out in a practical, easy-to-use guide, ready to be implemented in your life. Living the life you have dreamed of does not have to be a fairytale you only see in the movies. You have unlimited potential inside of you; however, it can be a bumpy road to understand this.

Let this book guide you, lift you, inspire you, and help you understand how to use your mind to the fullest potential. We will explore how your thoughts and emotions shape your reality. We will uncover limiting beliefs that have prevented you from achieving your goals. Quite literally, there will be no stone left unturned when it comes to understanding your mind and how to make it work for you ! Join me as I share all of my best tools and tips for living authentically and happily.
Book Review: The Freedom Switch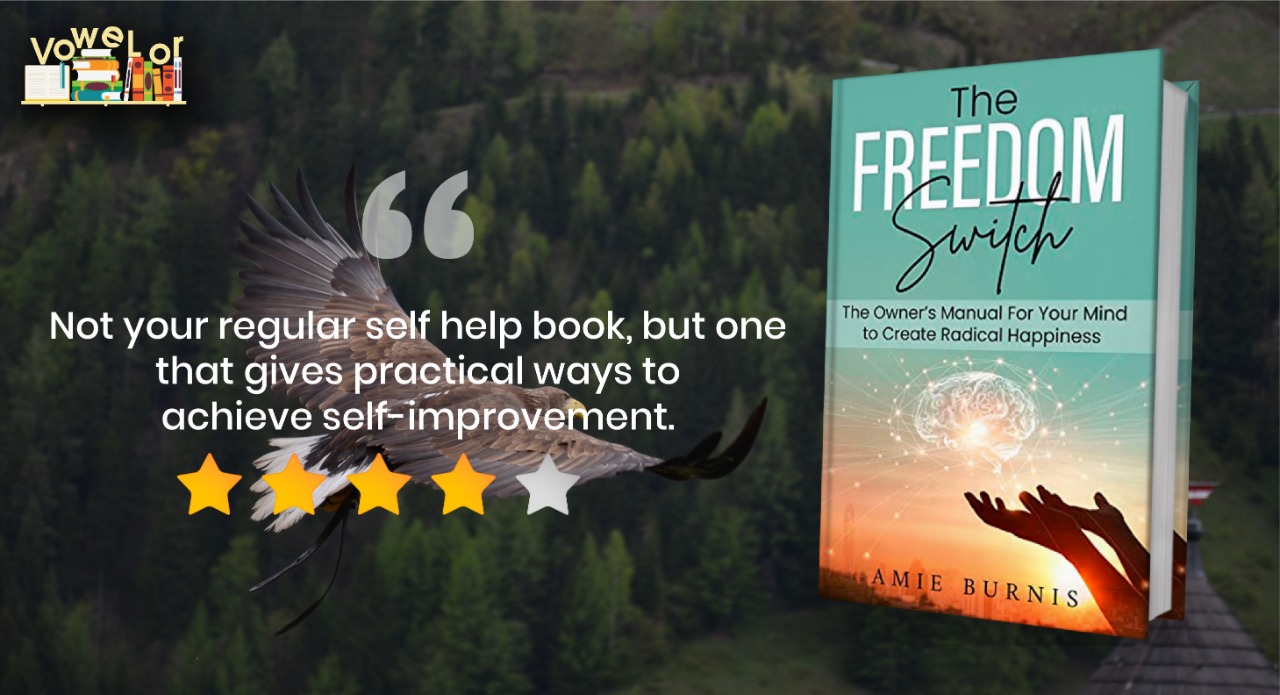 Some or the other time, most of us have questioned ourselves and our abilities. Am I good enough? Can I even go that far without failing? Am I not supposed to fail at this point? All of such questions come to us and sometimes we don't even know how to tackle them, or how to let those limiting beliefs go. At that point, Amie Burnis comes to the rescue with her easiest and truly life-changing ways.
It is difficult to understand how our mind works and how can we make it make our lives better, and that's what Amie wants to teach with her latest book, The Freedom Switch. Focusing on the overall development of body, mind, and soul, The Freedom Switch gives us activities that we implement in our daily lives in order to make sure that we have control over what we think and do.
Not giving any more details for it is one book that actually holds the key to your drastic movement towards personal growth.
| | |
| --- | --- |
| Writing Style | ⭐⭐⭐⭐ |
| Topic Segregation | ⭐⭐⭐⭐ |
| Relevance | ⭐⭐⭐⭐ |
| Vowelor Review: Not your regular self-help book, but one that gives practical ways to achieve self-improvement | 4 |
✅ Get your copy of The Freedom Switch by Amie Burnis on
Amazon now
!
My Thoughts about the Book
I am not much of a self-help book reader as I feel it to be quite preposterous, no offense. The toxic optimism and positivity they portray are something I fail to digest. However, once I picked up Amie Burnis' The Freedom Switch, it was hard to keep it down before finishing it. It is very rare for me to actually like a book of this specific genre. However, this one crossed all my expectations and in a very good way.
Instead of just talking about how to make oneself better without backing it with facts or techniques, Amie actually gives practical ways to make it possible. She establishes that self-improvement is a time taking process but can be achieved with simple and consistent measures which I absolutely admire.
If you are someone who actually likes the self-help genre, then don't think twice before picking up this title. And if you are someone like me who actually thinks a thousand times before picking up something from this section, do try this one, you won't be disappointed.
About the Author: Amie Burnis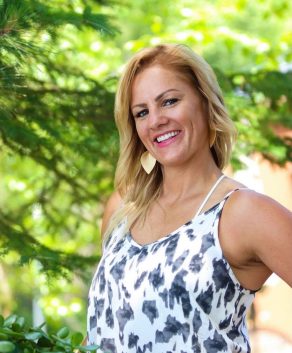 Amie Burnis is an author and a certified life coach from the Frozen Tundra state of Wisconsin, US. She has recently published her manual-like book named The Freedom Switch. It is not an ordinary self-help book that gives out lessons on toxic positivity. Instead, it gives practical exercises to move down the path of self-improvement slowly and efficiently. 
Amie lives with her husband and four children. She credits them being the reason for her constant teaching, learning, improving, and growing as a person. She believes in the overall development of body, mind, and spirit. Hence, she spends a considerable amount of her time researching and implementing life-changing processes and tools.