OUTLINE
The beautiful yet frail but strong umbrella, so pretty, that everyone is envious of a little girl in the village near Tehri, had to be the protagonist in this story. The plot revolves around the world of this little girl named Binya in a small village but with a big heart.
Must Read: Complete List of the Best Books by Ruskin Bond
The book is about temptations, desire and happiness which sometimes turn to greed and become treacherous. It is about seeking happiness in small spheres of life and letting the genius revealed in moments of adversities.
SUMMARY
The simple yet powerful writing style of the author is commendable and his imagination has a heartwarming approach. This collection of words is expressive of exuberance in the life of people living in hilly areas and is close to the heart of the author as his native place.
Different people with different attitudes account to a sense of belonging towards what is right and what is wrong especially when it comes to little kids.
Here, in this story, in a child's perspective, it is a wonderful journey of the umbrella, rather a risk worthy umbrella, from one hand to another embodying perplexing approach to how to deal with this beauty.
Not only children would enjoy his story but adults will also find it joyous in its subtleties. It is a must read for the young children in order to help them develop empathy and compassion towards other people.
It is a highly recommended book on the list. And for adults, it is a means of teaching themselves that power with empathy is the only way to success instead of power with arrogance.
Storyline

Characters

Writing Style
Summary
The Book touches the various strings of humanity and makes us learn to spread happiness wherever possible. The words written will melt you in emotions!
My Thoughts
I started this book being curious enough to explore the world of kids stories and their impact and I found it pretty much influencing. The soft critical perspective would be that the author has flamboyantly exaggerated the place and the characters. Other than that, everything is so soft and intriguing.
I love the fact that as a reader, the book is enormously gripping and you cannot put this down without completing it and ending with the awestruck feels.
The passion towards the umbrella is the metaphorical contrast to the little luxuries we seek in life. Take hold of the book as soon as possible otherwise, you'll be honestly reading spoilers!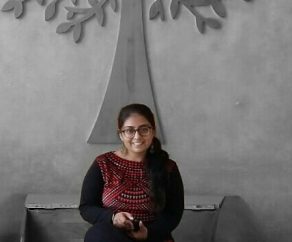 This Review is written by one of our Vowelor Facebook Community member – Simran Bhatia. She is fond of traveling and exploration and also a proud Brooding bookworm.