India's highest-selling female author, Savi Sharma, has announced her fourth book 'Stories We Never Tell' which is set to release on 1st January 2020.
Savi announced her latest book on her Instagram handle. Just in case you do not follow her on Instagram, here's the post!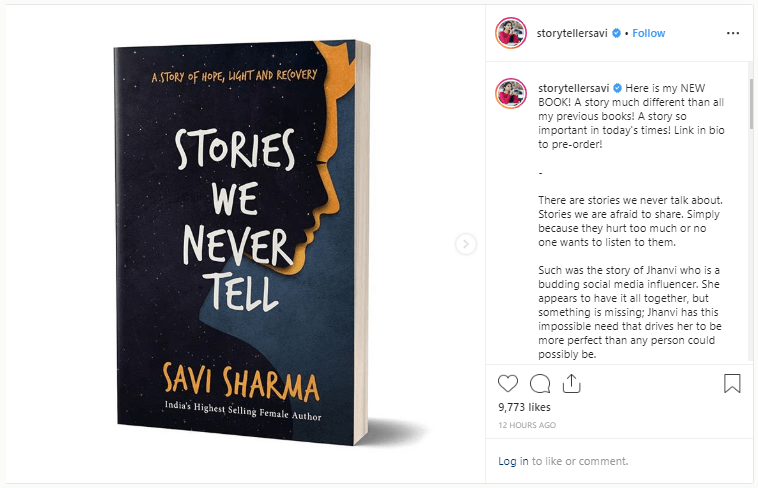 In her post, Savi revealed that her latest novel, Stories We Never Tell, is completely different from her previous books. She also added that this is a very important story in today's time!
Now, that makes this book even more interesting!
Savi is best known for her book Everyone Has a Story that was published in 2016. It became a massive hit and put Savi into the list of bestselling female authors of India.
Get A Personally Signed Postcard from Savi Sharma!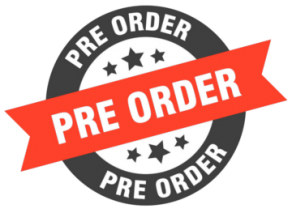 Pre-order Your copy of Stories We Never Tell by Savi Sharma now to get a personally signed postcard with a special message.
Let's take a look at what does this new book by Savi Sharma holds.
Book Review: Stories We Never Tell by Savi Sharma
This time, our beloved storyteller Savi presents a 'story of hope, light and recovery'.
Well, if you have read her previous books, you must be knowing that she generally has 3-4 nicely weaved characters. And, all her characters are chasing one or the other dream of theirs which gives them an inspiring touch.
In her book, Stories We Never Tell, the author brings you an emotional story of two characters – Jhanvi and Ashray.
Jhanvi is a budding social media influencer who seems to have all the things right in the slots. But, she is striving to make it bigger than anyone else but for a reason!
On the other side, there's Ashray – a hardworking guy determined to make his dreams come true even after having a rocky start. His life would be complete if he could find a woman whom he can call his 'home'.
As these two cross each other's paths, everything turns around at a point when none of them would have expected it.
Their worlds are overtaken by darkness, destruction and loss. Still, both Jhanvi and Ashray make this story not about the failures and despair, but about undying hope and inspiring recovery.
This is a pre-release book review and shall be updated after we get our hands on this book.
Sale
Last update on 2020-03-20 / Affiliate links / Images from Amazon Product Advertising API
About the Author: Savi Sharma
Born in 1993, Savi Sharma is one of India's most popular female authors. She quit her CA studies to pursue her passion for storytelling.
In 2016, Savi self-published her first book, Everyone Has a Story, which was later acquired by Westland. Since then she never looked back and has written 3 best selling books (check them out).
Her latest novel is Stories We Never Tell which is set to release in 2020.
Her motivational blog 'Life & People' is home for all her writings about positivity, meditation and other spiritual topics.