Shared Sorrows is a contemporary fiction novel by author Vincent Panettiere, published in the year 2021. The story revolves around ideas like losing someone close, the trauma it induces, the burden that gets carried for years after that, and a little ray of hope for healing. And trust me when I say that it's nothing like you have ever read.
Though the cover gave me a lot of victorian era vibes and I expected the story to be something related to that, it was absolutely different than that. But worth every minute spent reading it.
Book Review: Shared Sorrows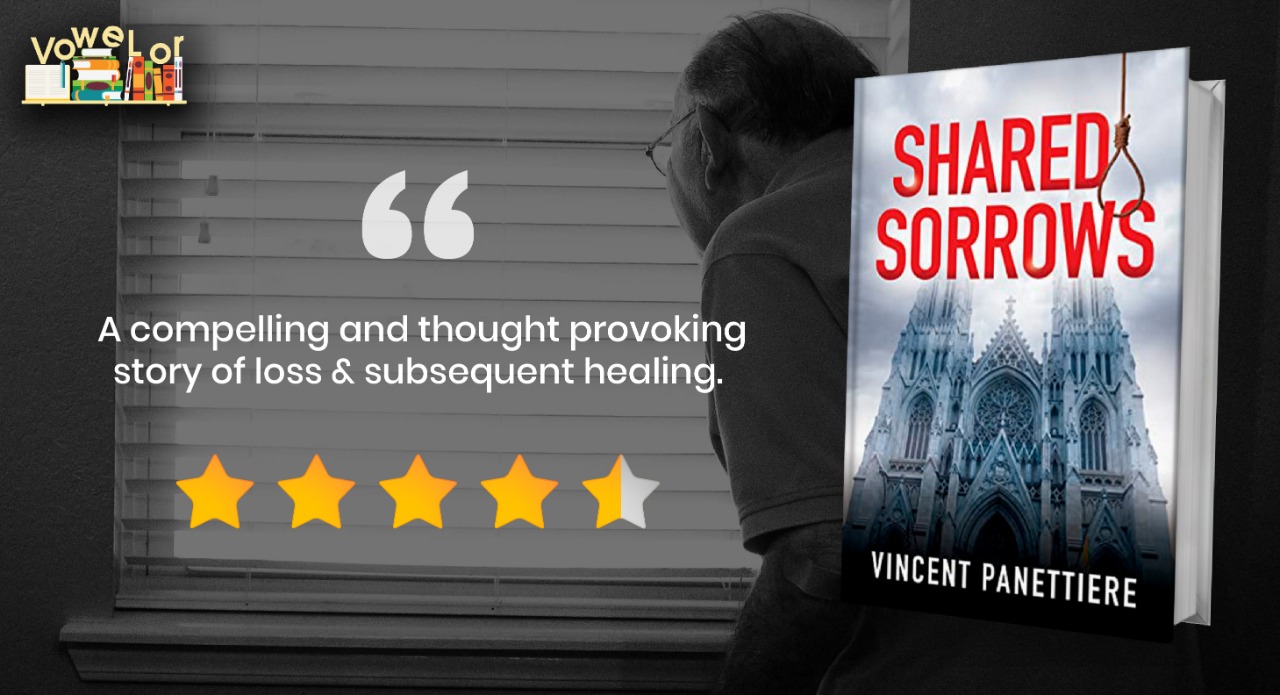 Plot ⭐⭐⭐⭐⭐
The story follows Frank DioGuardia, a professor in New Jersey who has been carrying a load of sorrow and grief since the day his dad died on an unfateful autumn day. Multiple decades have gone by but he couldn't find a way to deal with the loss and actually come to terms with it, maybe because when he learned that hiding pain doesn't make one stronger, it was too late already.
But who could have guessed that New York's Columbus Day Parade would bring him to Dr. Laurie McDevitt, the emergency room physician who shares a very similar trauma? The two form an unlikely relationship and somehow venture on a path of healing and acceptance while becoming a pillar of support to each other.
The plot is extremely powerful and emotional and so well executed. The idea behind it can't be any more original and compelling.
Characters ⭐⭐⭐⭐⭐
The characters of the story have been really interconnected and affected each other's lives in ways unfathomable. Be it the relationship Frank found himself in with Laurie due to their similar grief or with Andy Wolsky who made him question his beliefs and faith, or Bobby Lawyer who made him think twice about his opinions on class and race, each character brings a certain diversity and a different viewpoint to the table. Each of them is crucial in its own way and adds depth to the overall story.
Themes ⭐⭐⭐⭐⭐
The story revolves around the main idea of losing someone extremely important and the effort and time it takes to actually heal from that loss. The two protagonists of the story form an unlikely bond which might seem romantic at first but can be justified as their need to heal from their disturbing pasts through connecting to someone who can actually empathize. The story also touches on aspects like love, forgiveness, self-discovery, and growth. It also examines some disturbing topics like racism, religion, sexual assault, suicide, terrorism, and more.
Verdict: 4.5/5, A compelling and thought-provoking story of loss and subsequent healing
Reasons To Push This One Up Your TBR
Shared Sorrows is one book that'll keep you hooked till the very end; not with any kind of thrill, twists, or mystery but by the depth of emotions and events throughout the story. The writing style is succinct, crisp, and capable of inducing a plethora of emotions in a reader. The fact that the author stuck to the plot and its correct build-up from the start and didn't deter from it till the end is highly commendable. A wonderfully emotional story of loss, healing, love, and redemption, it is a must-read for all despite what genre you generally prefer.
About the Author: Vincent Panettiere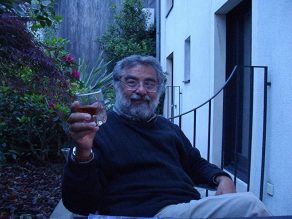 Vincent Panettiere is a Los Angeles-based author who has recently published his contemporary novel, Shared Sorrows. He was born in Brooklyn, NY, and is an alumnus of St. John's University and Boston University. He has written for influential publications like the United Press International (UPI) and Boston Herald.
Vincent has also been a screenwriter and a literary agent for representing writers and directors in television and films. Through his deals, he made an instrumental contribution to multiple TV series, including Xena, The Untouchables, and Babylon 5. Apart from Shared Sorrows, Vincent has written books like In A Woman to Blame, These Thy Gifts, The Scopas Factor, and his latest, The Music of Women.