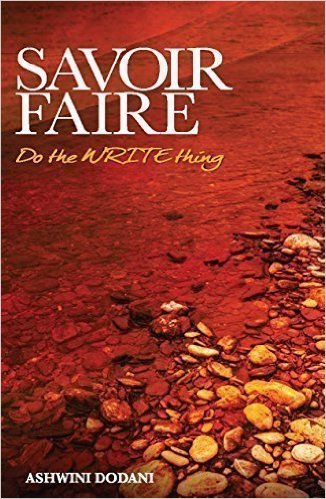 Book Review : Savoir Faire by Ashwini Dodani
Savoir Faire by Ashwini Dodani is the first collection of poems by the author which consists forty poems embracing into various situations of life. Each poem has a small story to tell and the best part is when you can relate to almost each one. There are a lot of instances where the reader would feel so personal and so home.
In his debut book, Savoir Faire, Ashwini has compiled this collection over half a decade of his writings. This not only makes it special but also makes is diverse. The poems featured in Savoir Faire encompass from love and beauty to destiny and loss. Not only that, there are poems written in abstract mood that will show you a different perspective of things happening around one in day to day basis.
Most of the poems in Savoir Faire by Ashwini Dodani are inspired by the experiences of the author himself which are interestingly relatable. The portrayal of the book is very elegant which makes it quite readable.
Poetry

Emotions

Writing Style
Vowelor Review
A stupendous collection as a debut author. Savoir Faire by Ashwini Dodani is sure to take you for an emotional as well as inspirational ride.
About the Author : Ashwini Dodani
Ashwini, 27-year-old Mechanical Engineer turned Poet, was born in Ahmedabad, Gujrat in a usual middle-class family. From the childhood days, Ashwini was imparted upon with moral principles of being kind, helpful and honest. Ashwini debuted his writing career with a collection of his poetry, Savoir Faire, which is getting praised from the readers.
Ashwini Dodani is an MBA by qualification, Social Media and Branding guy by profession and an optimist with a liking for words. When he's not creating awesome content for the internet, you can find him usually reading non-fiction books or penning down his thoughts. He likes to explore newer music artists and learns guitar.